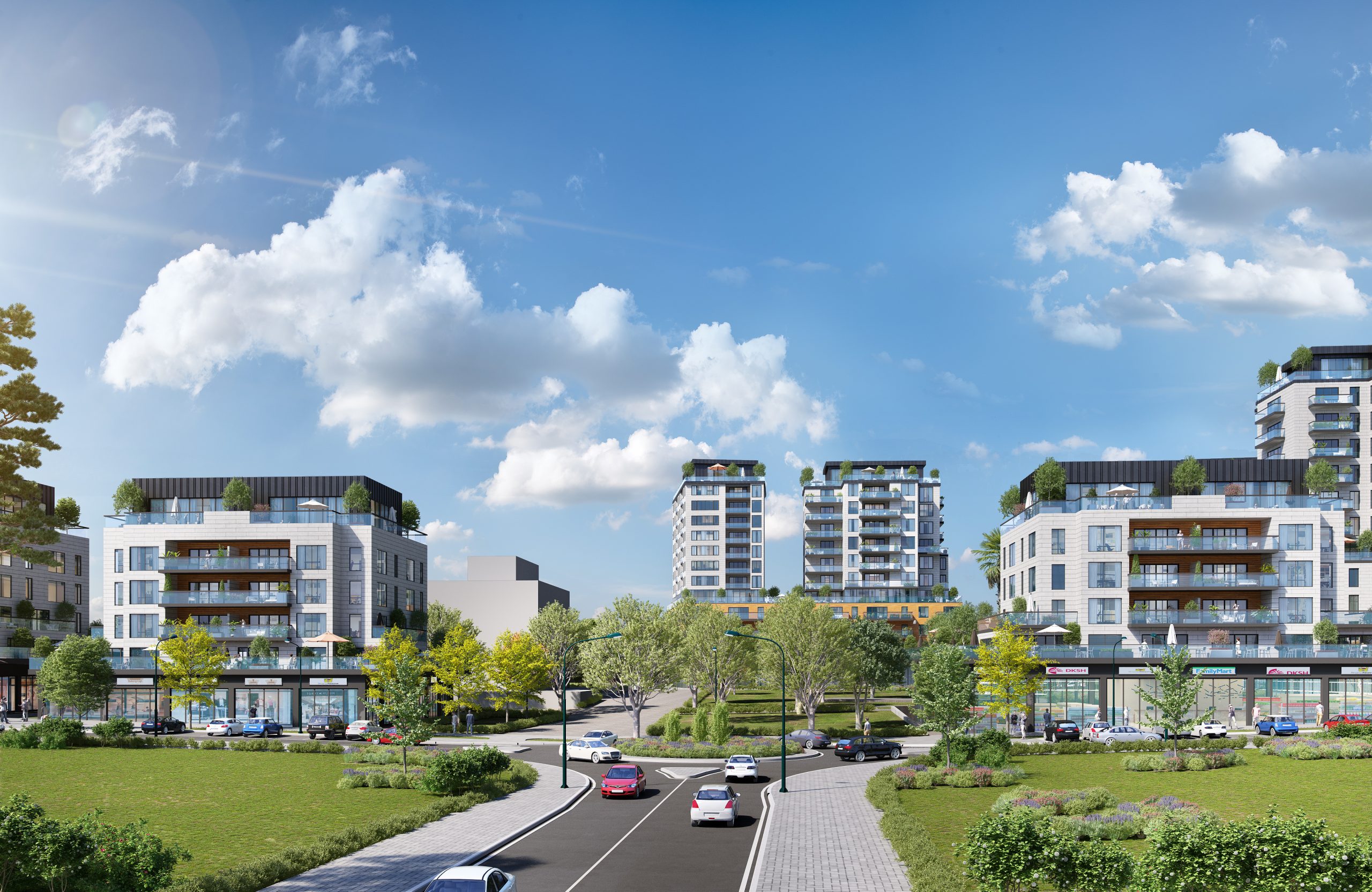 As part of the regional authority's renewal and redevelopment plans for the town's center, it decided to leverage a private contractor's evacuation/construction plan and expand its scope to encompass all of the town's central areas.
An urban redevelopment site spread across approximately 5 hectares, at the center of the town Qiryat Ekron.
The evacuation of about 100 existing housing units and commercial areas for the construction of combined living and commercial buildings. The project will expand the current site, adding additional constructed areas and layers, and transforming it into the beating heart of the town.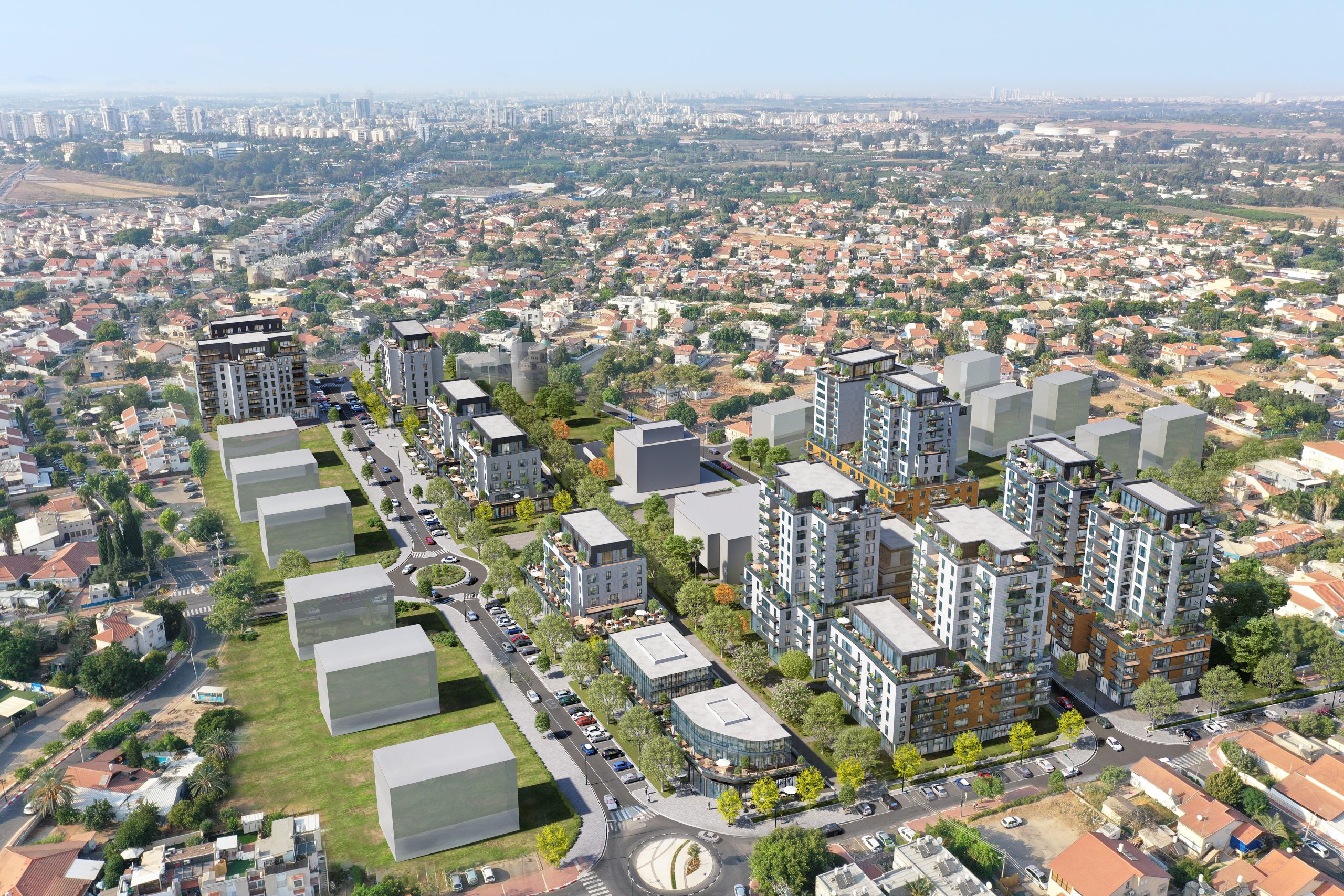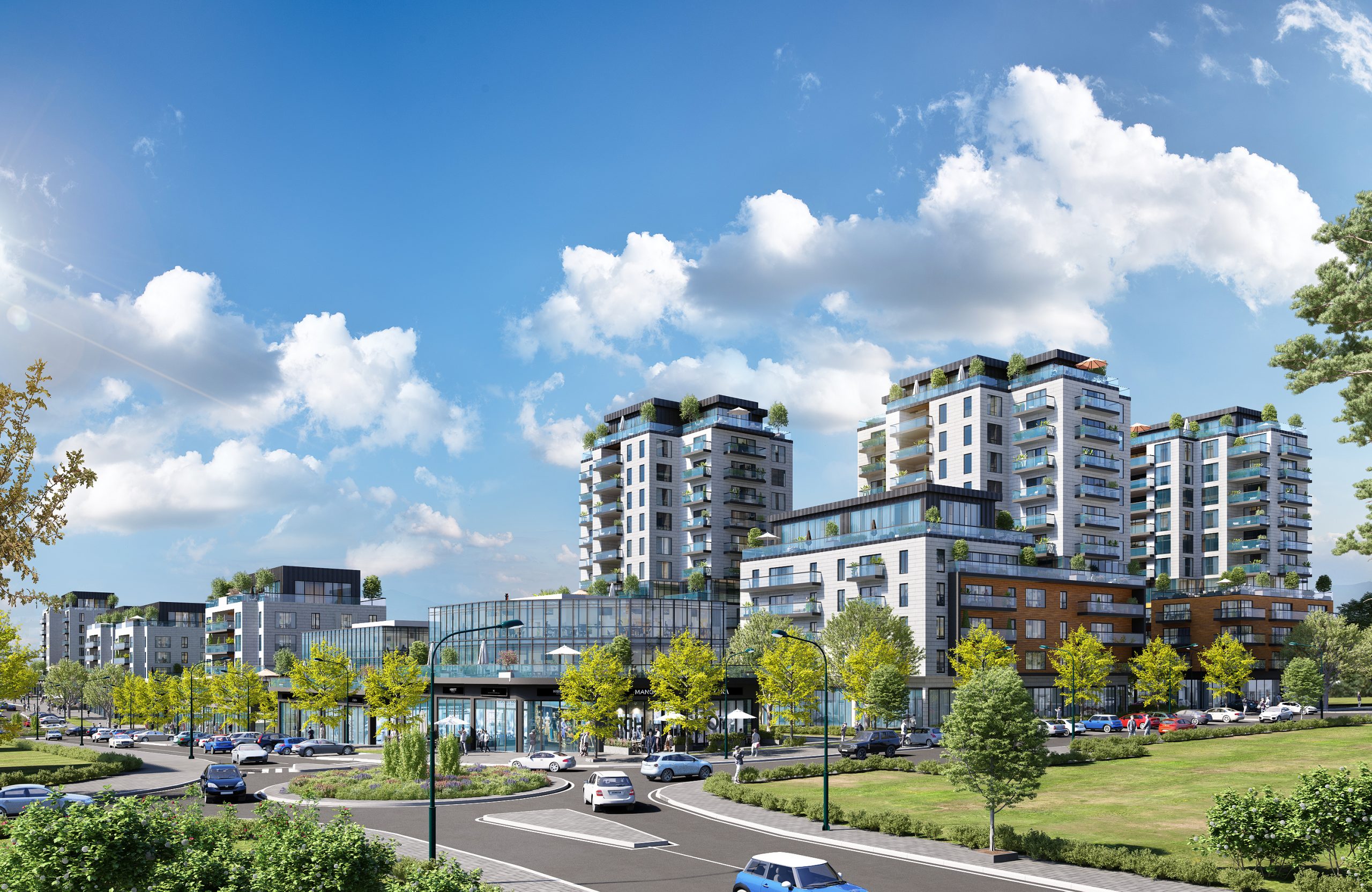 The project will integrate with the green axis outlined in the town's master plan, and include a large urban square delineated by public buildings and future town hall.
The different functionalities of this new site are attained by planning about 650 new housing units  that together with office and commercial spaces clearly redefine the boundaries of both main axes – Herzl and Sharet – while preserving and using the ancient trees located on site.