The Yitzhak Rabin Terminal (formerly the Arava Terminal) is the southernmost border crossing between Israel and Jordan and the first to open in 1994 following the peace accords between the two states.
The renewal of the terminal includes a new passengers' terminal, security check stations, infrastructure and maintenance facilities, gating complex and a passageway for Jordanian laborers.
Establishing an "entrance gate" to the State of Israel, which will represent the meeting point between its border and that of the Jordanian Kingdom, at the heart of the surrounding desert's landscape. The main idea behind the design was to create a conjunction between two arks, which combine together to form one new structure. This structure will act as a suitable ground terminal between Israel and Jordan, which will concentrate, under one roof, all of the terminal's necessary functionalities, mainly border and security control, with ease, efficiency and accessibility.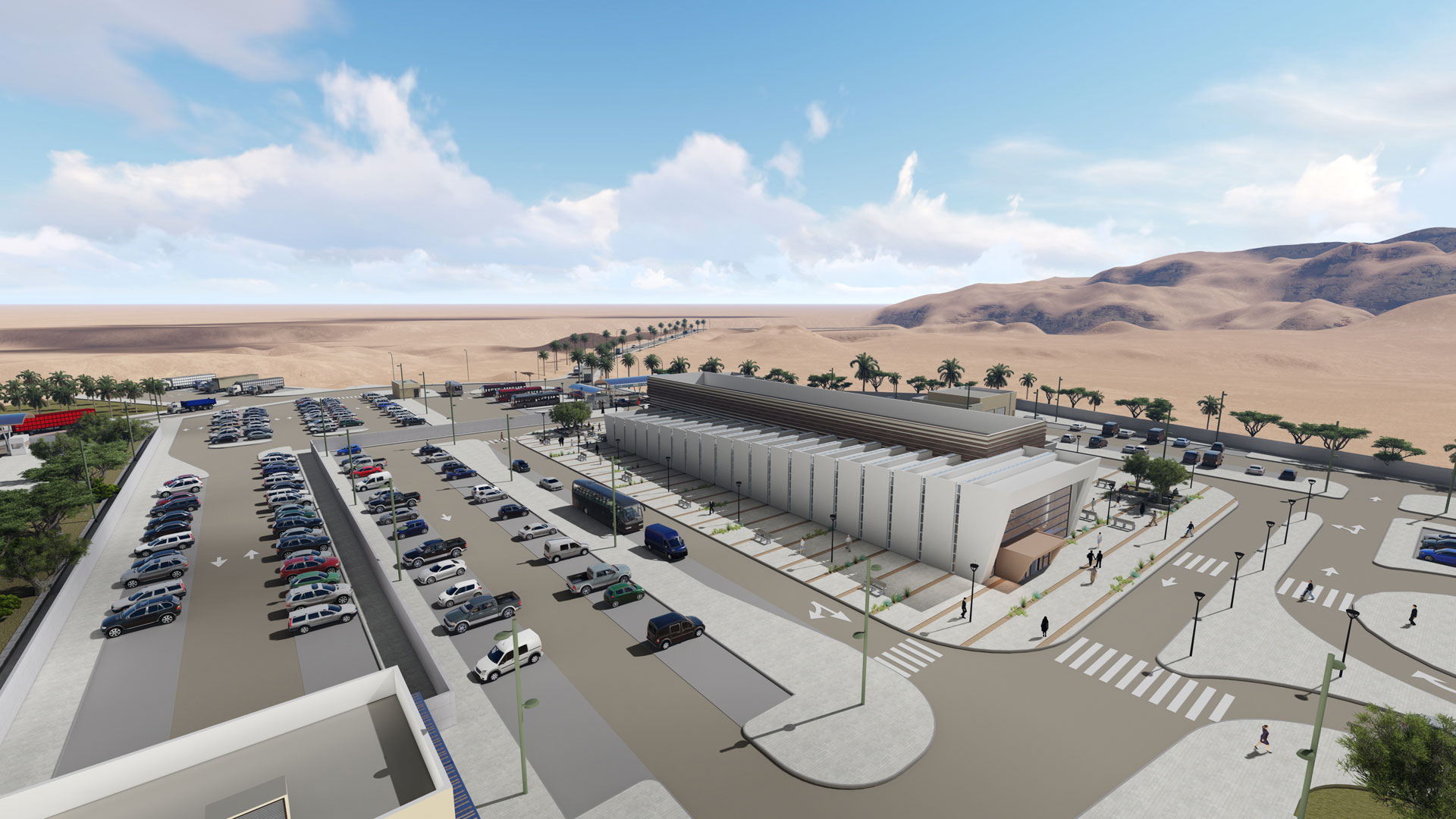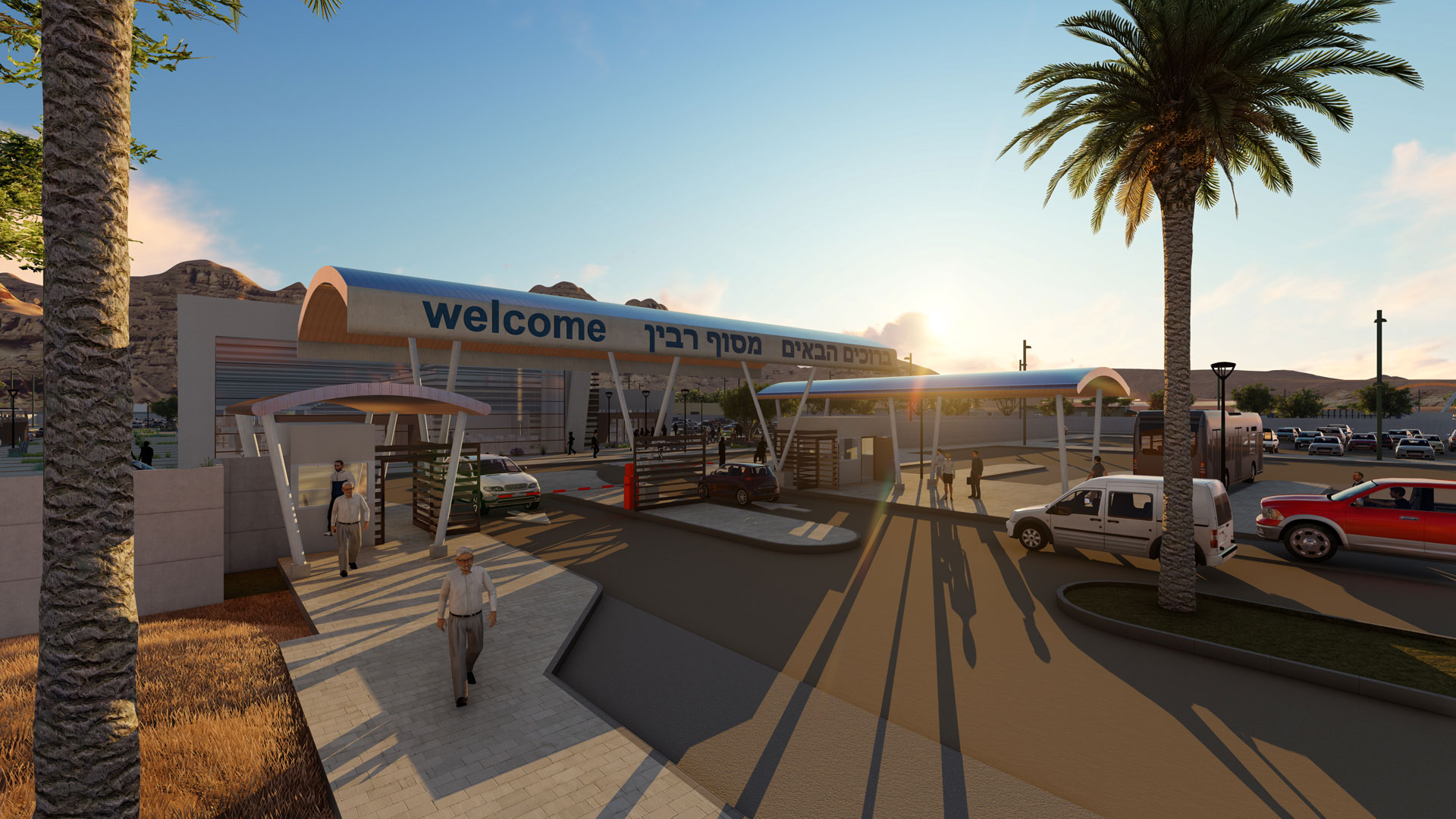 The project's location, at the heart of the desert, guided the design's main principles. The openings' directionality, placement of walls, shading and even the selection of vegetation, were all derived from this unique location. The structure's different functionalities and their interconnectivity were designed to create a clear sense of orientation, separation between incoming and outgoing visitors, and an efficient flow of passengers between the different stations. The design fully answered the demands of the overall program, which included strict components such as control and supervision over the terminal's various visitors (outbound/inbound, pedestrians/vehicles, etc.). An effort was invested in combining the necessary security components and considerations with the need to provide fast and efficient service to visitors.