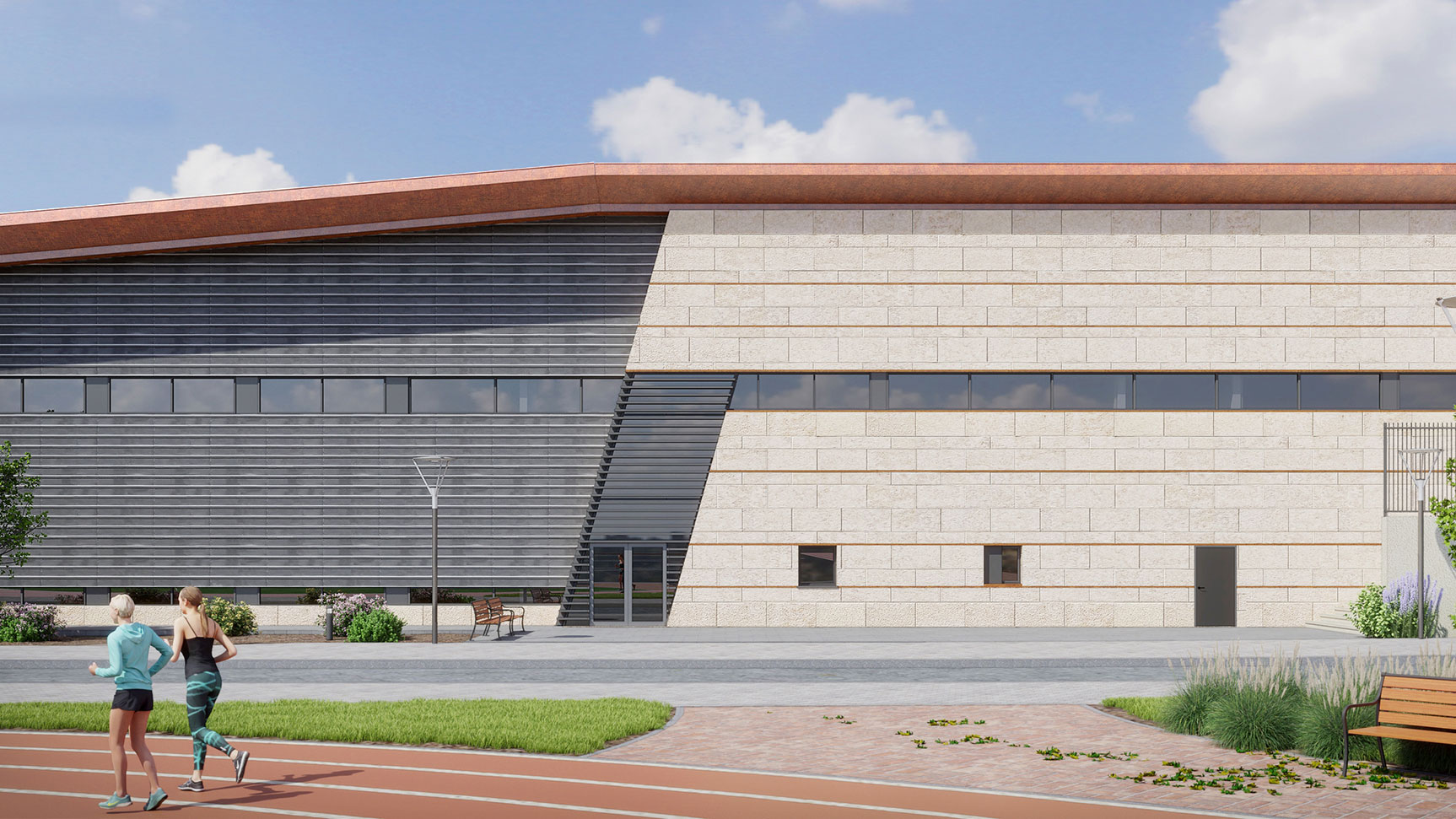 The original college, with its aged infrastructure, is located in Haifa's bay, a high-demand area, which the State had wished to clear out in order to expand Haifa's port. Future construction plans in the area, in addition to the IAF's intention to modernize its training and instruction organization, catalyzed the decision to move the college to the south, as part of the IDF's general move to the Negev region.
Establishing a modern college for the training of ground crews, adjacent to the training center for air crews, which will attract quality personnel to the IAF's technical teams, that form the backbone of the corps. The college will provide the adequate framework for all training needs of the corps, which has always promoted excellence and technological progress.
The design draws inspiration from the site's local history, combining contemporary elements which correspond with the technological character of the corps, and together create a zero-energy, modern campus, with the most advanced infrastructure, and which will be a source of pride to the IAF and in particular its technological cadre.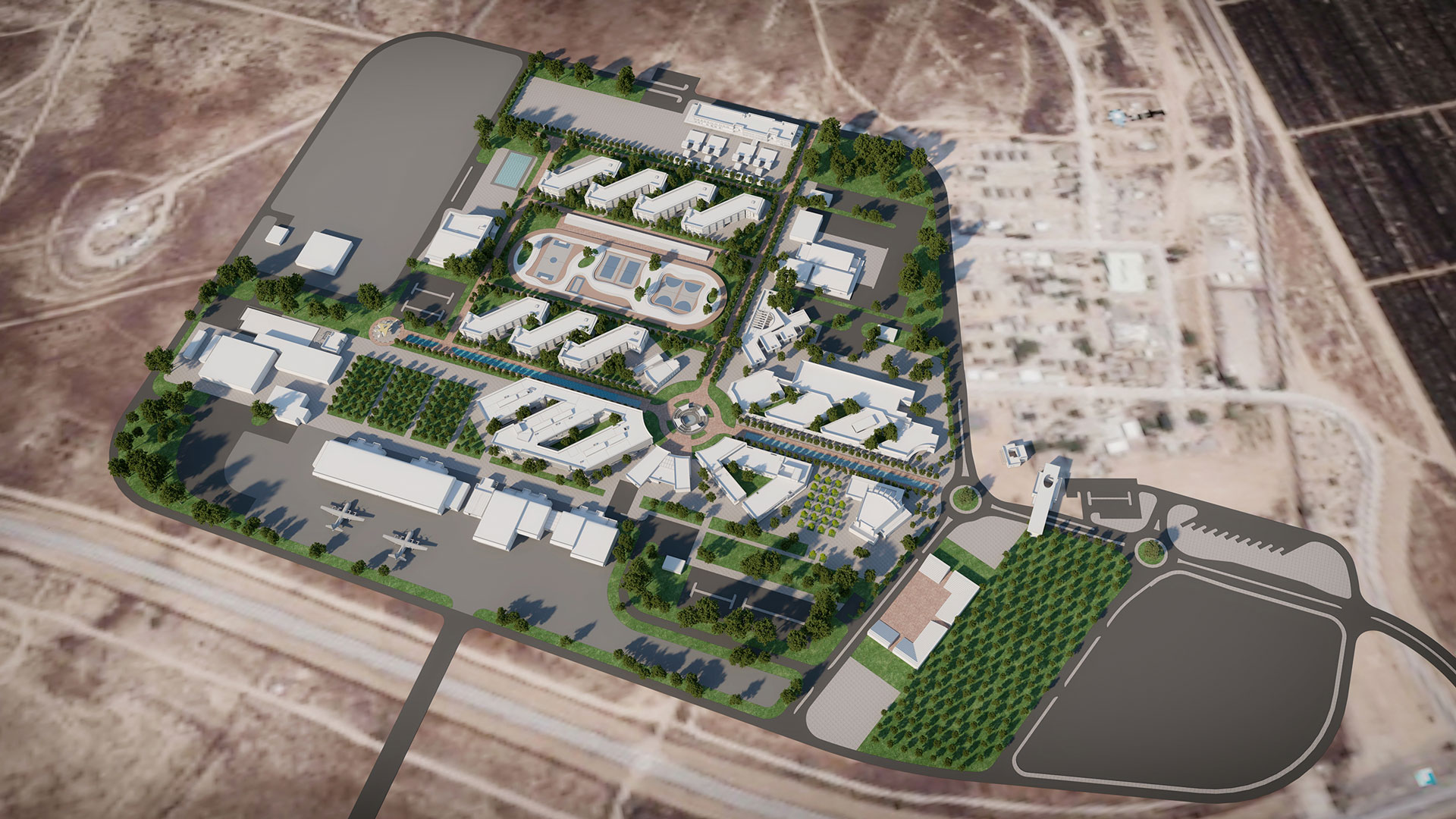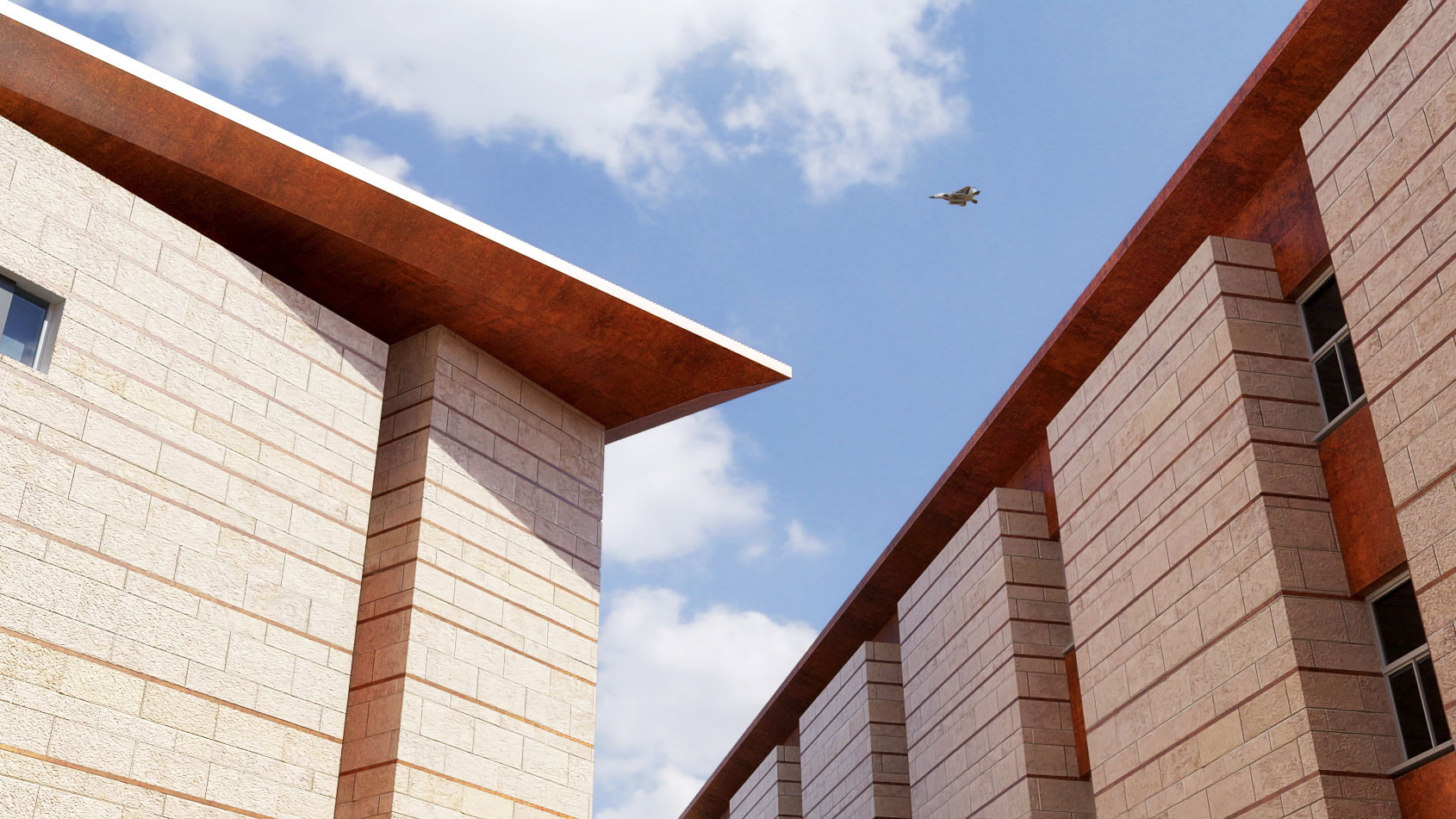 The college's design is inspired by the site where it will be built, which is located on the ancient Nabataean Incense Trade Route, one of the primary trading routes in the ancient world. The desert surroundings, ancient stone structure, together with the route of the ancient copper mining and trading route, inspired the college's ultra-modern design. Additionally, we incorporated repetitive, formal elements that echo the gradual transformation which trainees undergo from young adolescents first arriving at the college's gate to excelling professional-technological soldiers.
Throughout the college's design process we made use of the most up-to-date tools and methodologies in the field. Architects worked in a full BIM environment, fully realizing the method's advantages, while also defining a work plan that takes into account future construction and maintenance phases. Moreover, the entire college was laid out as a zero-energy pedestrian site, implementing the principles of green building.
The different structures were planned in a north-south orientation, which provides the optimal climate conditions. As a result, the structures' layout is diagonal to both streets and avenues. The combination of both networks create a dynamic of openness and closeness, deep vantage points towards the space in between the different structures, and a multifaceted lining, which taken together invoke visual interest along the width and length of the campus.