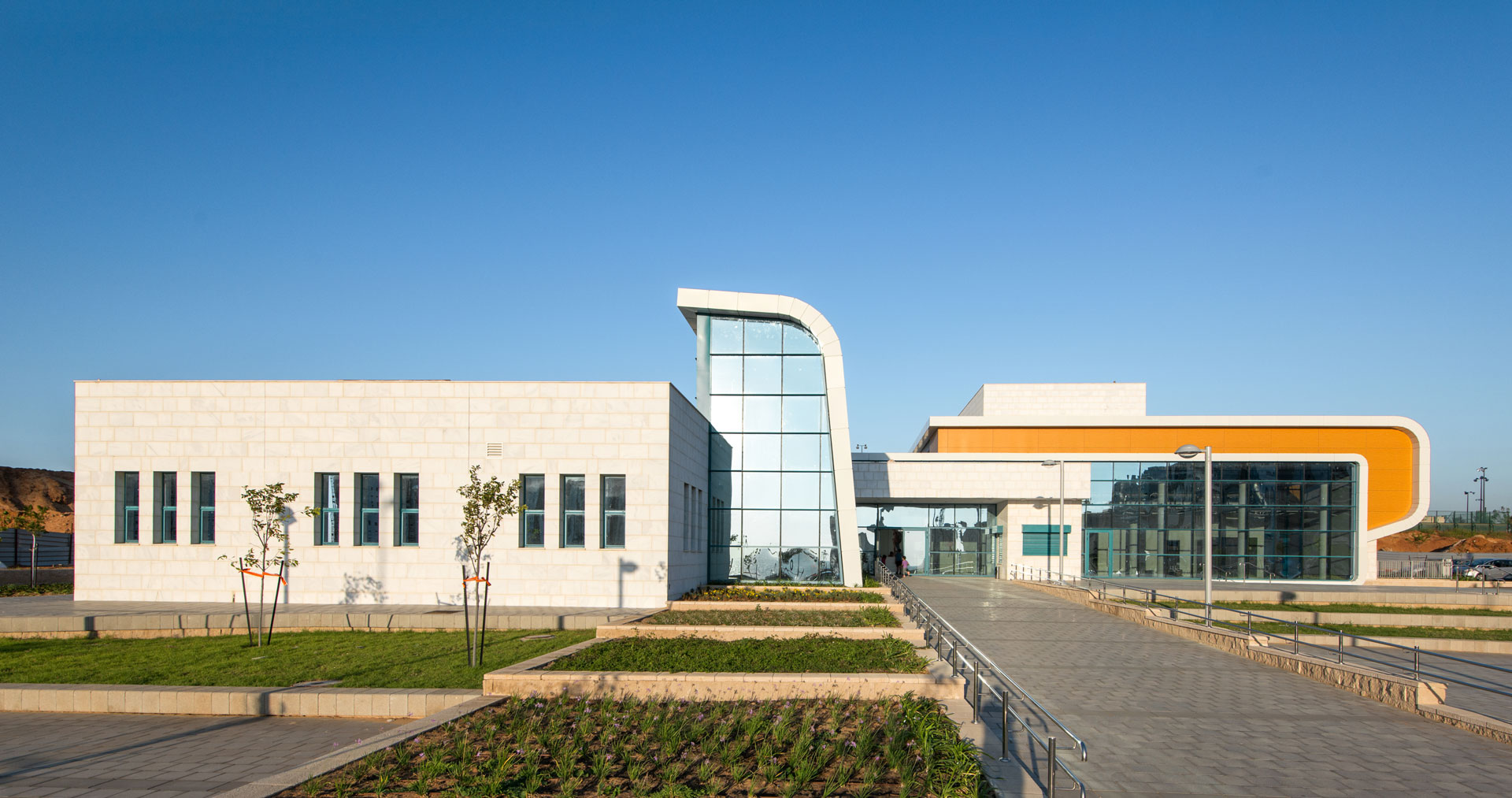 With the establishment of the Ir Yamim neighborhood, there was an apparent need for founding a community center for informal education and recreational activities for the neighborhood's residents.
Establishing a high-quality activities center, which will attract residents of all ages, and contribute to strengthening a sense of community throughout the young neighborhood.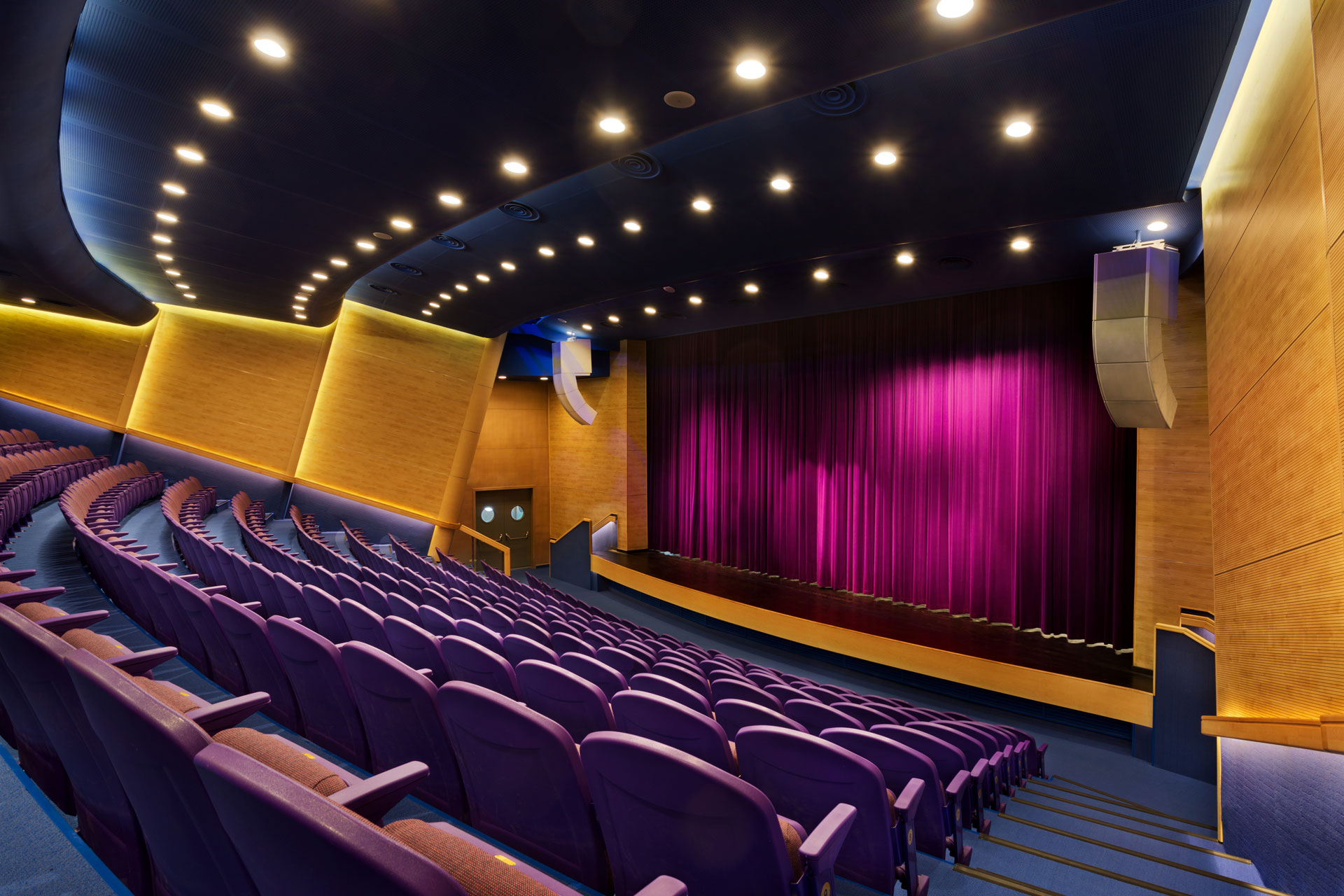 The project is characterized by the concentration of public space alongside two perpendicular axes – the "blue axis" running from east to west and leading to the sea, and the "green axis", which ends in the open and green square that communicates with the neighborhood's abundant green patches. The intersection between these axes, which is the heart of the complex, creates four spaces around it. These spaces are exposed to the visitor upon entering- three of which are built sections that together form the building, while the fourth one forms a negative image as an open space.
The three sections house different activities – one area is dedicated to extra-curricular activities, dance instruction, and a live performance hall, while the open space is a square located at the front of the plot.
The design of the structure corresponds with its designated activities and the spaces which compose it, and the interior of the space is exposed to visitors while observing its exterior.