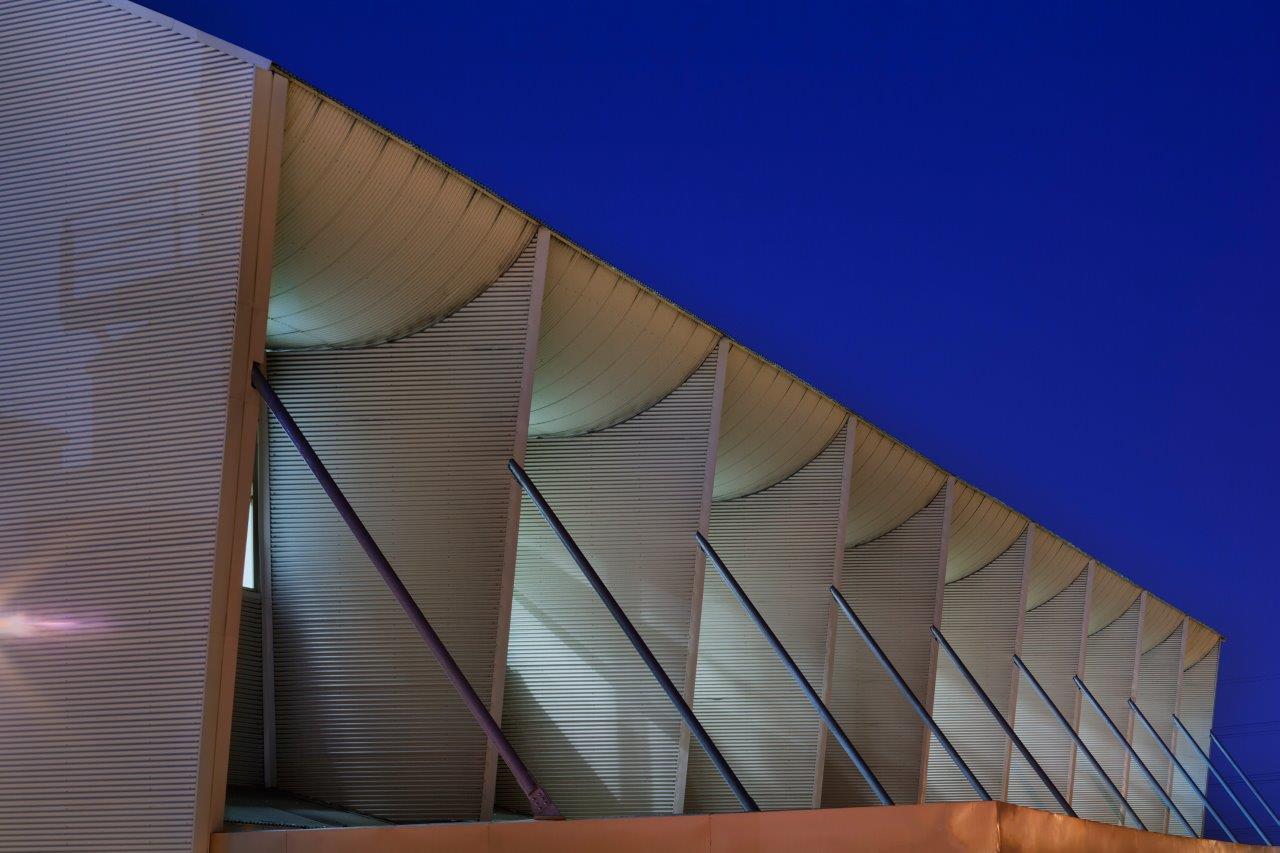 The recycling plant sorts and separates most of the Tel Aviv area refuse to its components – especially those with high caloric value – in order to produce RDF (Refuse Derived Fuel).
RDF is to replace a substantial part of the fuel used today in the production process of the cement at the Nesher Plant in Ramla.
As part of the production process of the RDF, byproducts are created and repurposed and by that support pro-environmental efforts.
The plant is the first facility of its kind to be built in Israel and one of the largest worldwide.
Transforming the immense amount of waste gathered at the site to a source of energy by designing a state of the art recycling plant. Its location at the center of the area's main landfill cuts down on harmful byproducts and costs involved in transporting the waste to a landfill further afield in the Negev.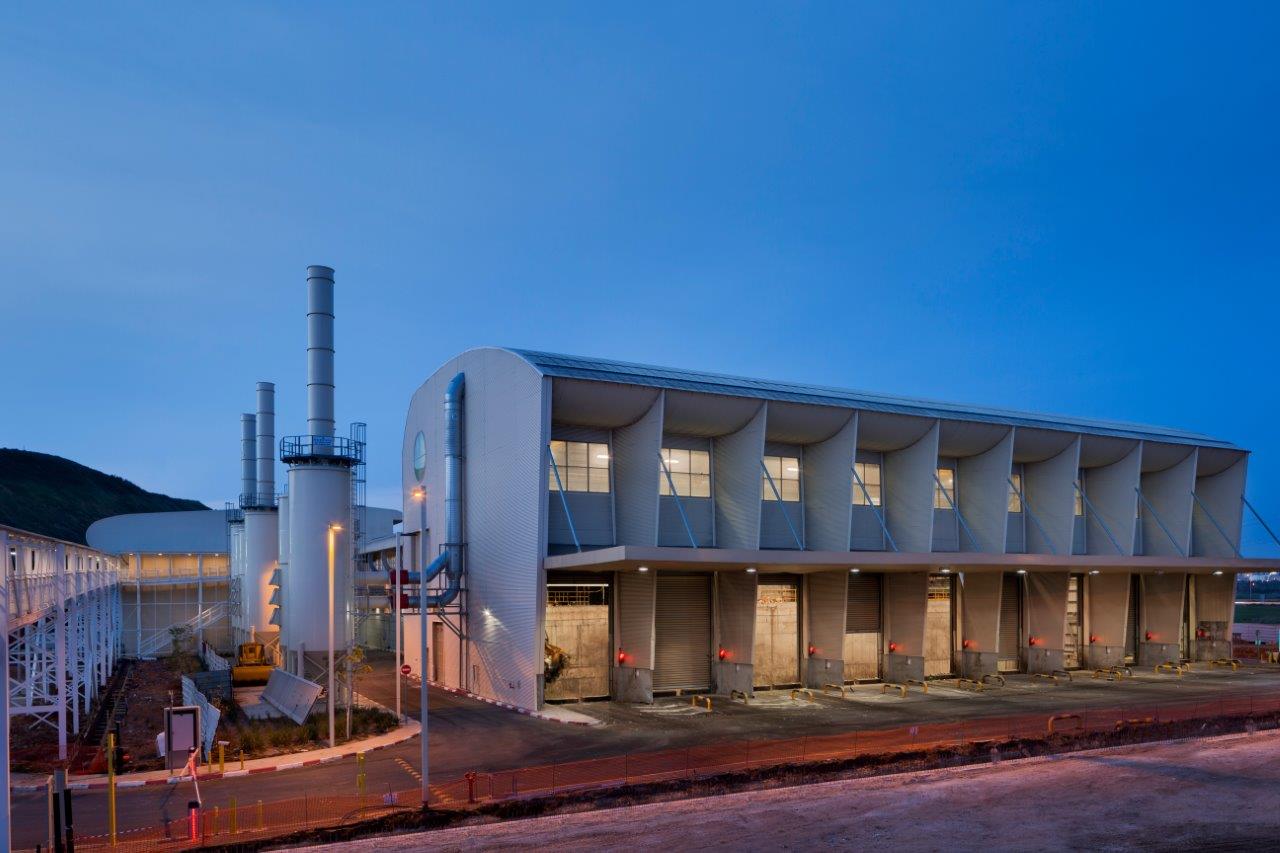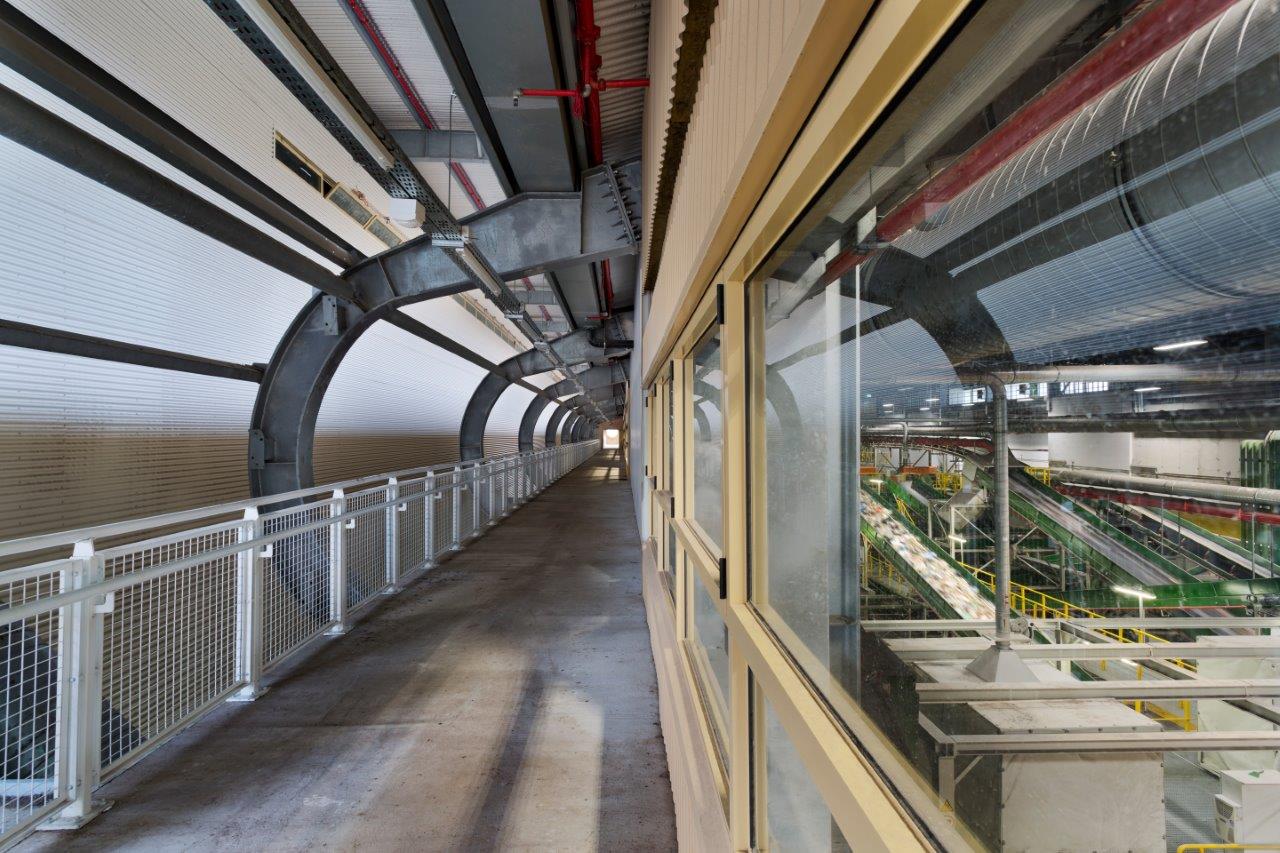 The design incorporates several elements and principles. First, the plant was designed to make optimal use of the relatively small plot area while maintaining the linearity of the production process, thus avoiding needless movements and ensuring minimal storage days. Moreover, we wished to provide an architectural expression of the mountain slope by terracing the building's roof for smoother blending with the mountain scenery. Since this is a recycling plant, we were particular about applying green building principles and using recyclable and perishable materials as much as possible. In this regard, we wished to expose park visitors to the special process of recycling as part of the plant's design. In addition, the view of the plan from the surroundings e.g.- highway 4, the mountain etc, was also taken into consideration. The design interferes as little as possible with the surrounding environment and contributes to the dispersion of traffic loads, as well as takes into consideration the diversion plans for the nearby Ayalon river.
Lastly, the design nurtures the "fifth elevation".