An urban renewal site located at the entrance to the city of Qiryat Gat, expanding on current buildings and adding new housing units to them in accordance with National Outline Plan 38/1.
Strengthening the city's center by constructing a high-quality site that will attract well-off populations, as a complementary process to the construction of satellite neighborhoods in north and west Qiryat Gat.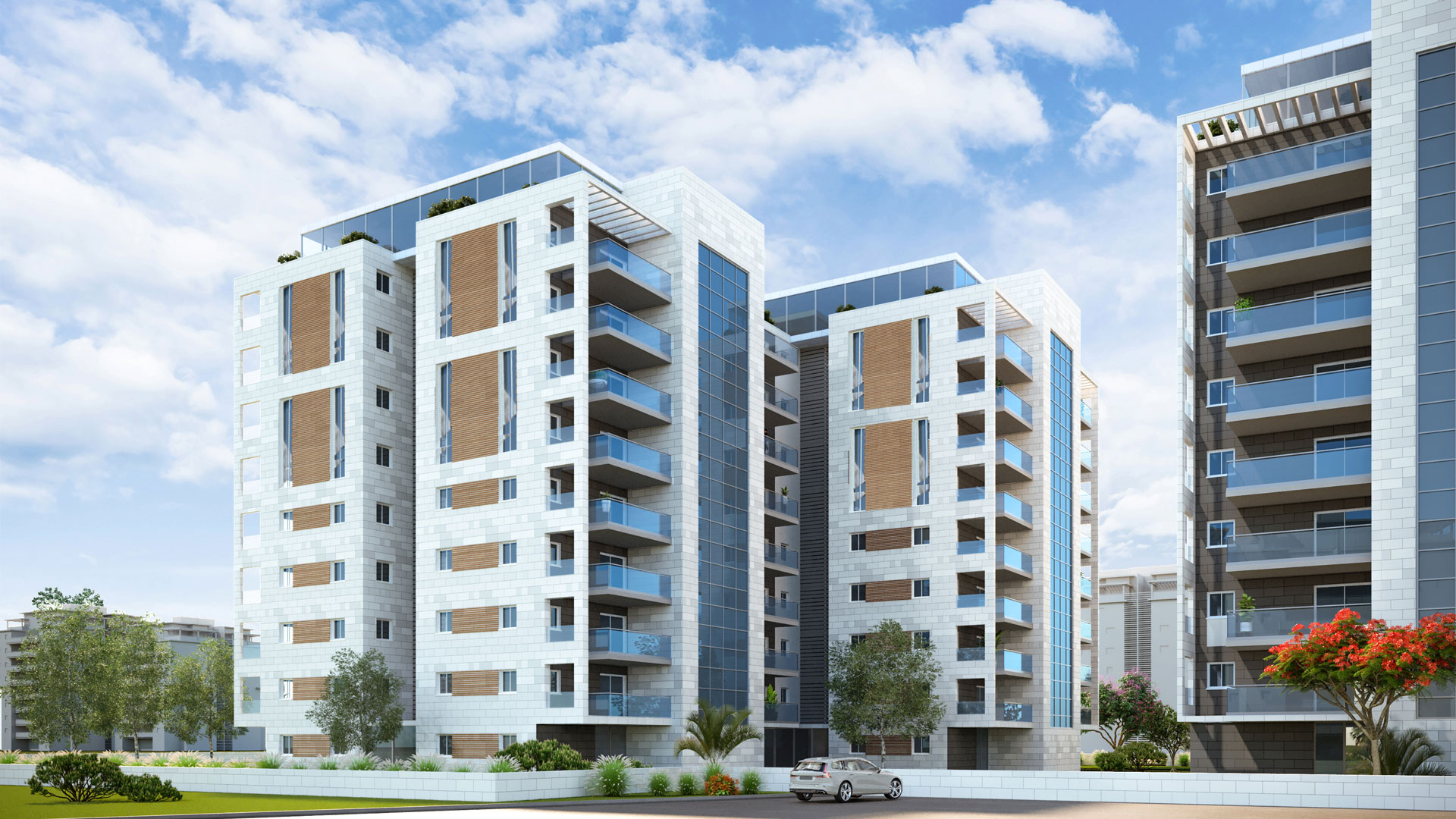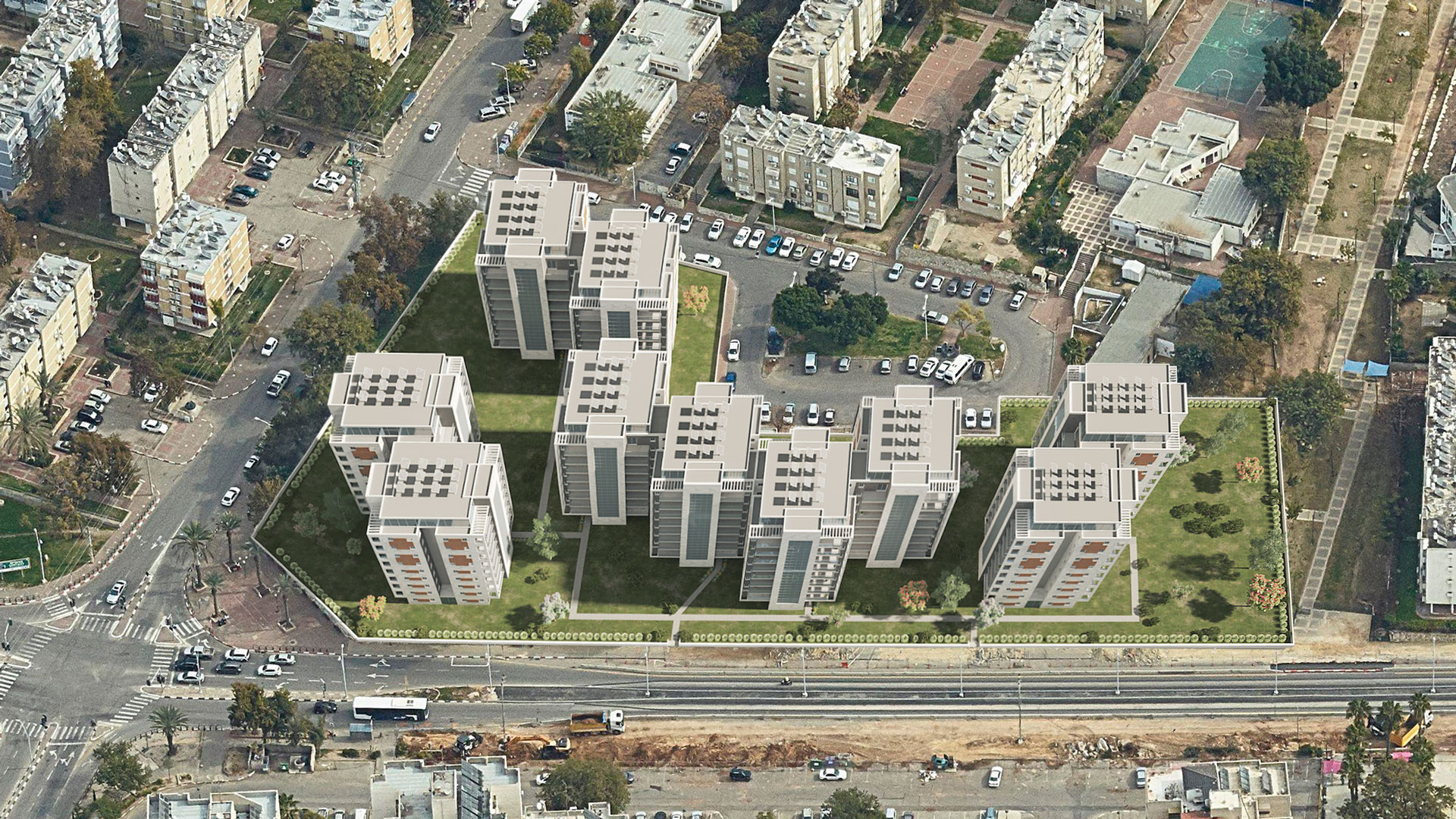 The design for the site will be executed in stages, directed at the renewal of all twelve buildings at the end of the process.
The addition of four new floors built over the existing floors in each building necessitated us to adopt original solutions regarding the coordination of construction activities and parking spots.
At the same time, elements were added to the existing housing units while maintaining minimal interruption to their shape and form in order to avoid disrupting the day-to-day lives of their inhabitants