As part of the evacuation plan of the central HQ offices of Mekorot in Tel Aviv, a need for constructing a new HQ arose, which will utilize existing land owned by the company.
Office buildings and storage facilities were laid out for the company's HQ.
The design is inspired by water ripples, and organically integrates with the surrounding landscape.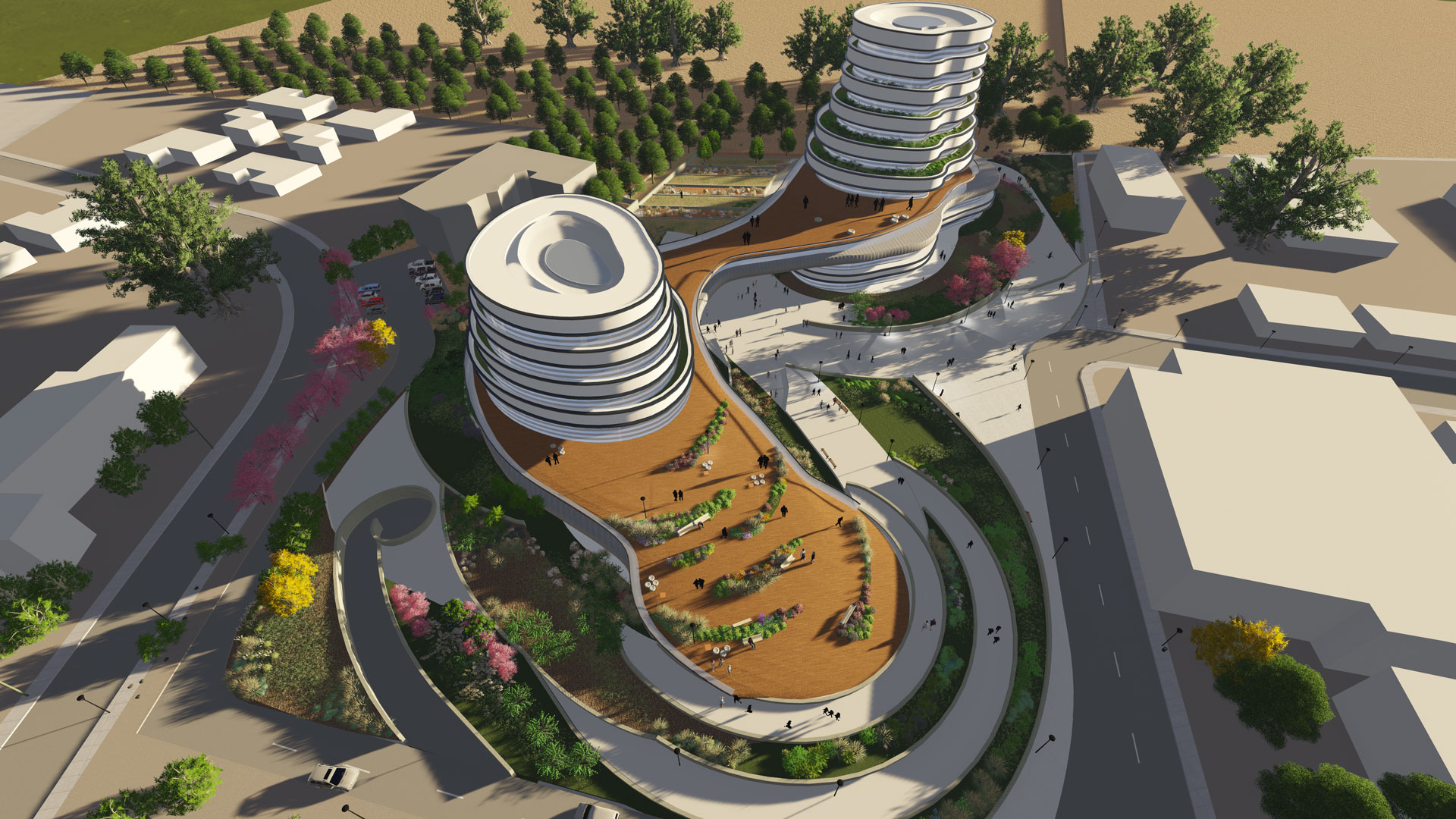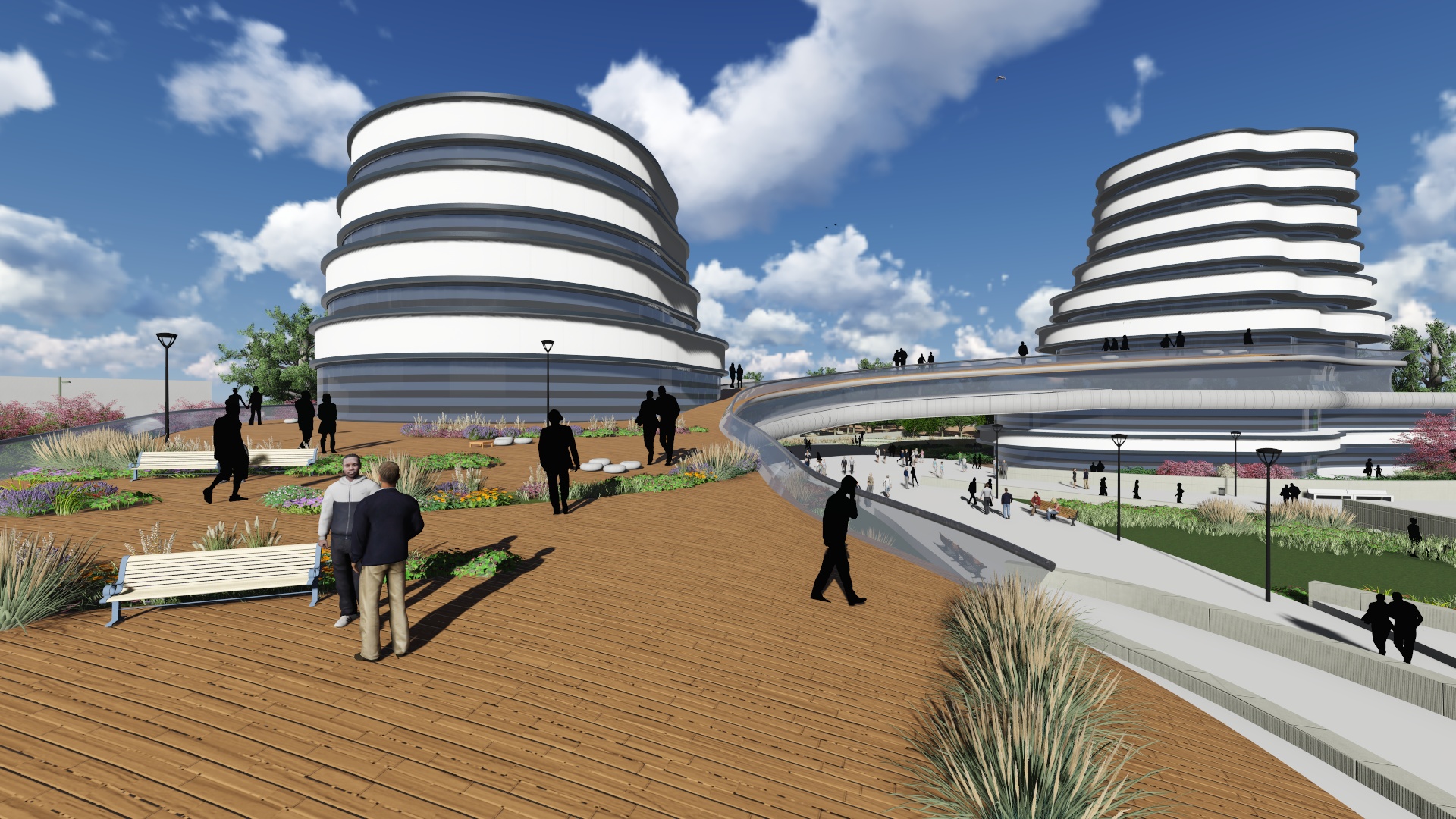 By designing an open public area spread over different levels the building is seen and experienced as if it is growing from the ground, similar to water ripples.
The structure and its surroundings are designed to be gradually exposed to the viewer, which first encounters the training campus and agricultural land west of the complex while fixing their gaze at them.
Implementing a program that revolves around soft, organic shapes grants flexibility to the composition and objects can thus be either added or eliminated easily.
Principles of sustainable building were applied: grey water recycling system, green roofs, and passive-solar climate control system.
While the project is constructed from different elements and functions, the soft and flowing design language combines the complex into one organic entity.