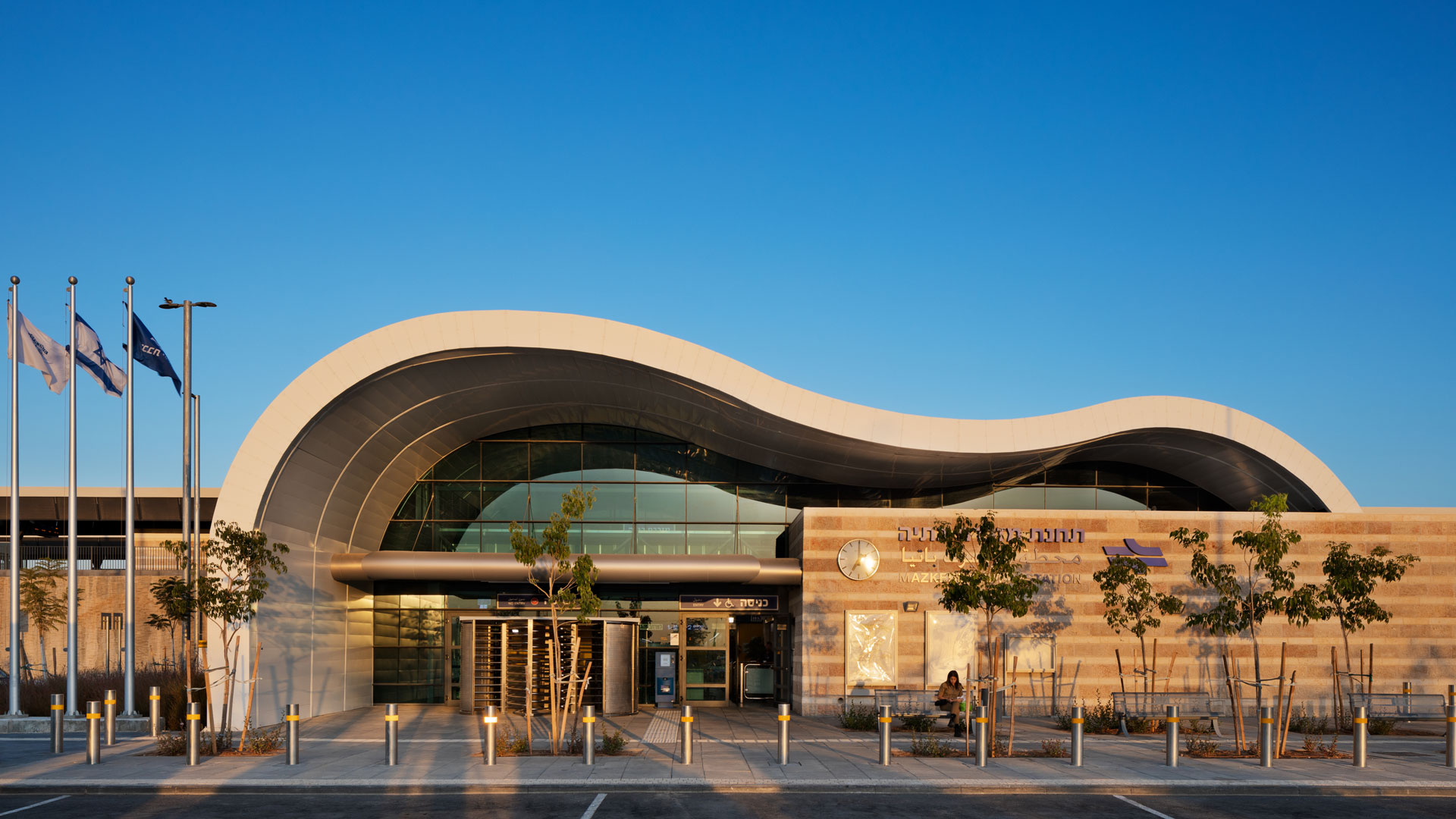 Lack of adequate rail transportation options for residents of Mazkeret Batya, Qiryat Ekron, Rehovot (south) and other towns in the area.
Forging an important link as part of the vision to create a fast and efficient countrywide transportation system, connecting different towns and regions, and thus contributing to the development of the area and its commercial centers in particular.
The design will give the impression of being planted in the ground and will echo the unique style characteristics of the old town, while at the same time displaying its functionality by the combination of elements that communicate movement and dynamism.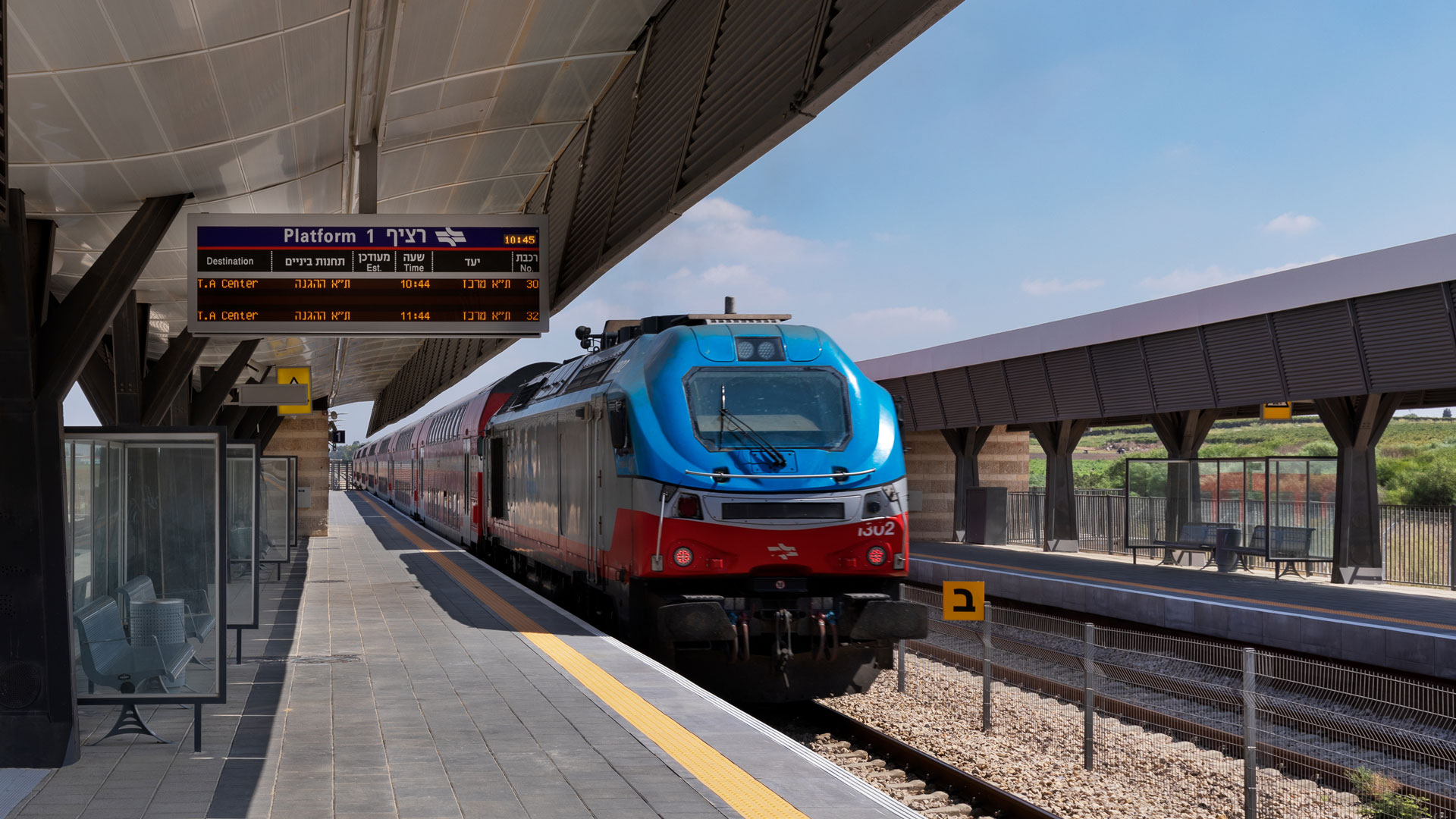 The station is composed of three areas: a passengers' hall, embarkment platforms and a tunnel that runs between them, located underground below the tracks.
The materials selected for the station's design are stone on the one hand, selected for its stylistic correspondence with the stone buildings of Rotschild's early town  ("Moshavot") design, and metal and glass on the other hand, which communicate with the typical design of railway stations and the trains themselves.
The station was designed in the shape of a forward-moving wave, which creates a sense of dynamic movement, contributing to its apparent characterization as a transportation structure.