An urban renewal site at the heart of Ramat Gan, which includes the evacuation of 30 housing units spread over 3 buildings, and construction of one residential tower comprising approximately 90 housing units.
The vision for this project is to provide the city with a premium location and gathering point on one of its main traffic axes, and at the same time provide excellent living conditions for its residents including – high quality apartments that are well-aired and lighted.
The design of the tower draws its inspiration from its unique location at the crossroads of Haroe and Habanim streets. The irregular shape of the plot transformed the project's main challenge into its main design concept – a conch-shaped design plan, fitted to the plot's layout, converging gradually into an elliptical contour forming along the structure's height.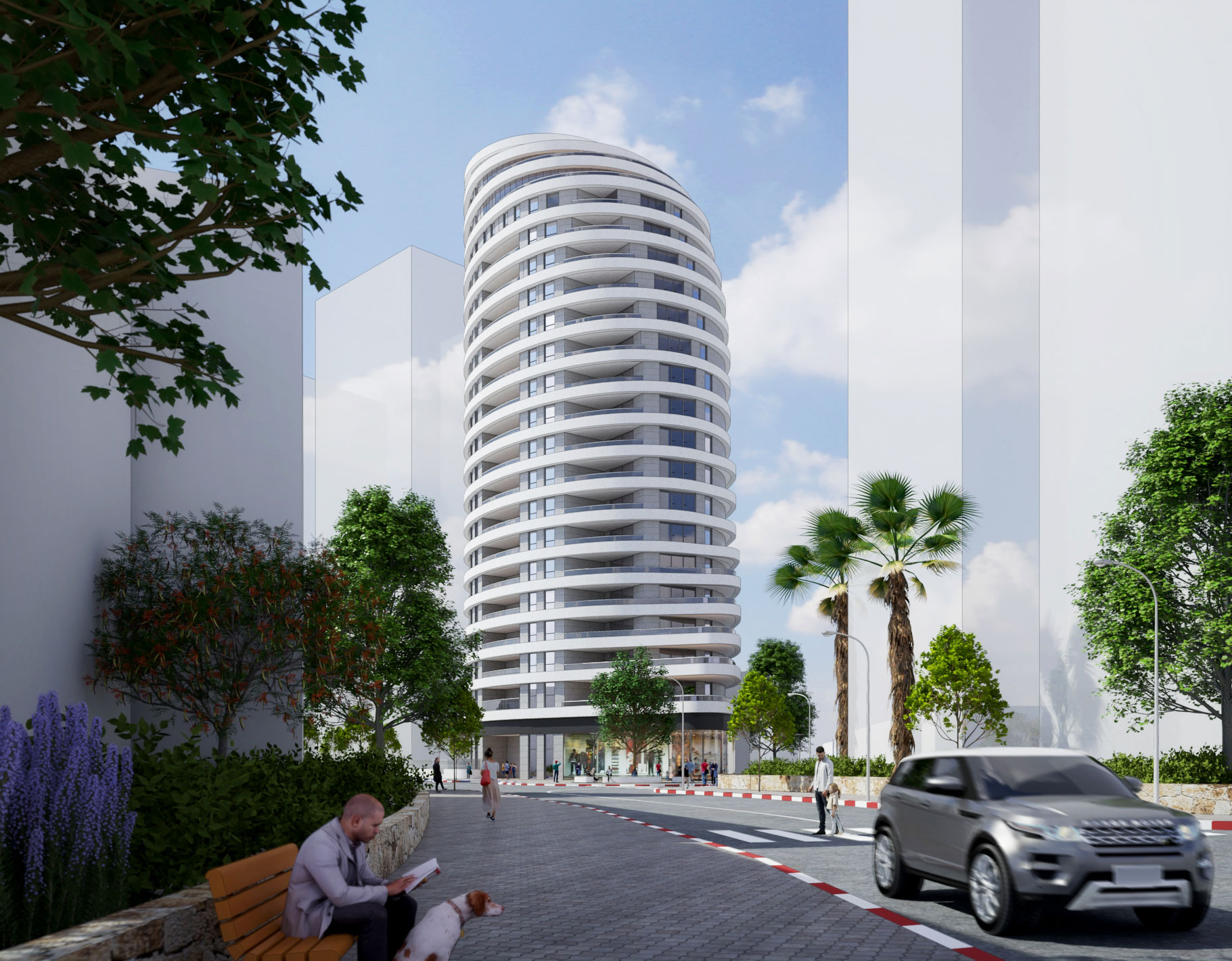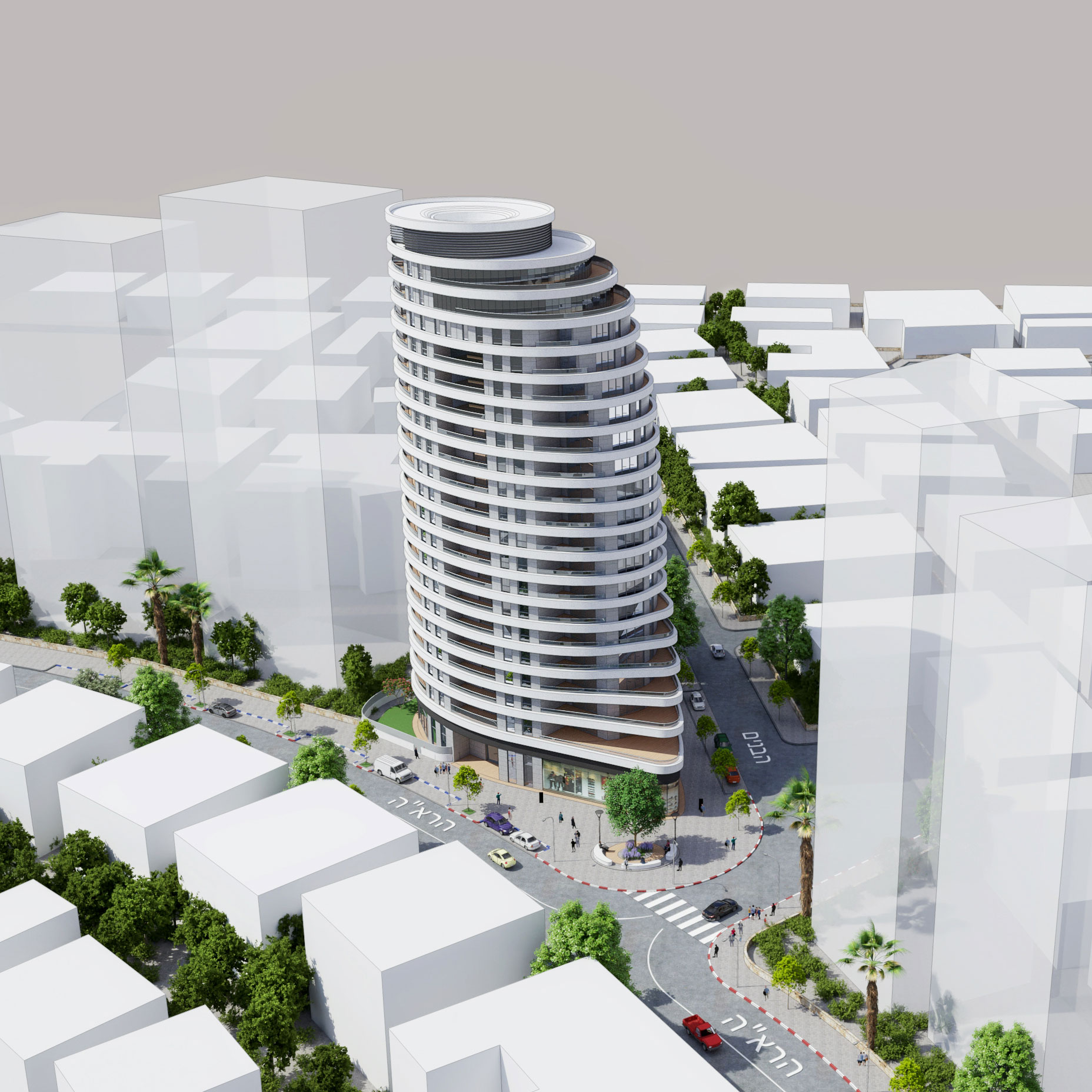 The Haroe tower is located on a central and significant axis in the city of Ramat Gan. A thorough analysis of the environment and future development plans, together with appearance and visual analyses conducted from different locations across town, all lead to the conclusion that a tower on the intersection between the two streets will integrate well with the proposed future construction layout for Haroe street. From all of the design alternatives prepared, the final choice was that of a 20-story residential tower, with commercial spaces located in the ground floors, which will also include public spaces. The chosen design scheme would fit best with the outline and layout of Haroe street.
A pleasant urban "pause" was planned at the intersection between the two streets; a small Piazza, which has an old tree planted in its center. This modest square could also accommodate a neighborhood cafe in the future.