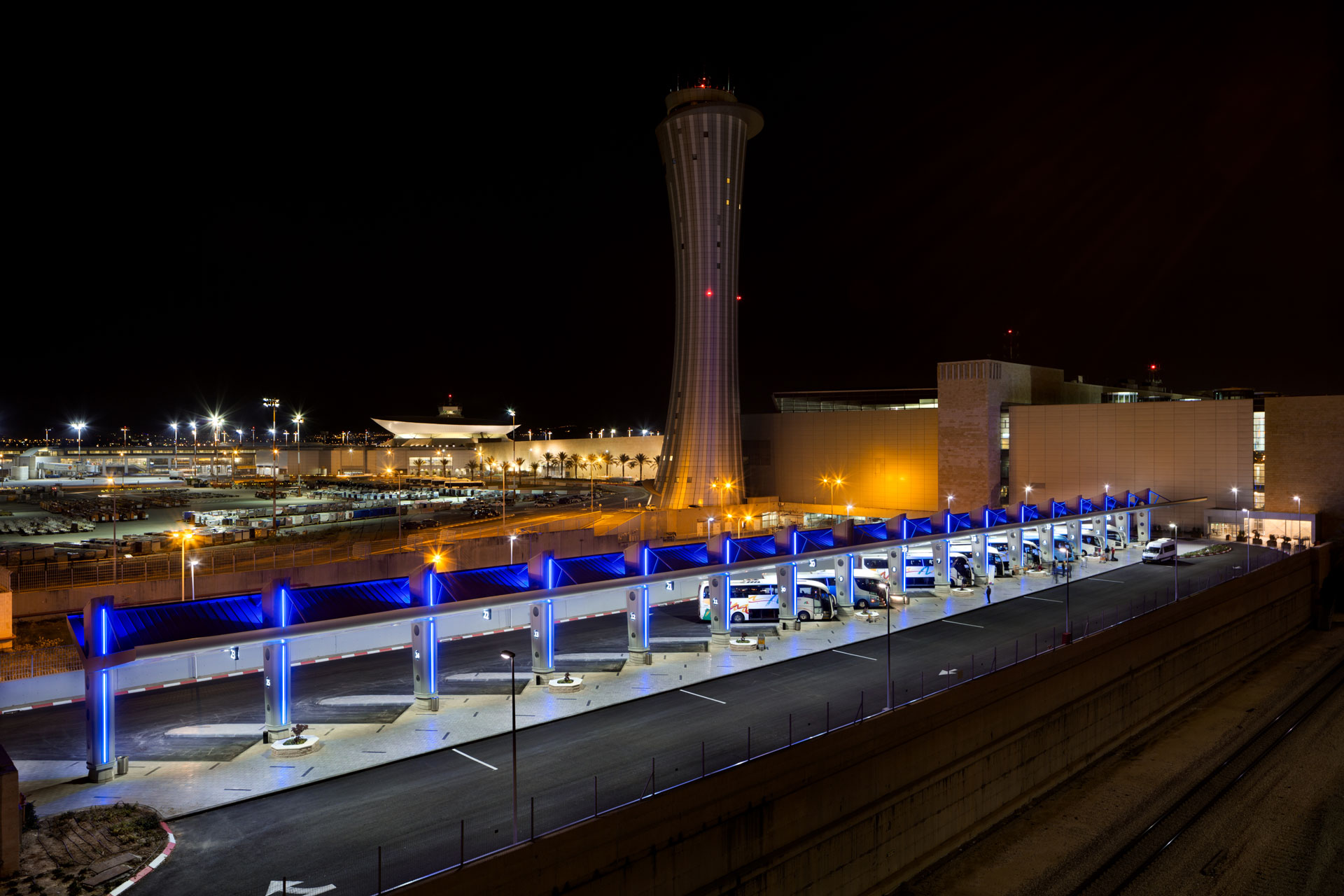 The bus terminal is intended for organized groups of tourists that arrive at Ben-Gurion Airport. It is located west of Terminal 3 and connected directly to the Terminal's western exit. The design of the terminal answers the need for facilitating considerable traffic in a short amount of time, and integrating with the structure of Terminal 3 both visually and functionally.
The terminal will be a convenient and pleasant location, including protection elements against the changing weather, for gathering passengers in one place while they await their boarding. Furthermore, the design ensures the separate and safe movement of passengers and vehicles, with minimum conflicts.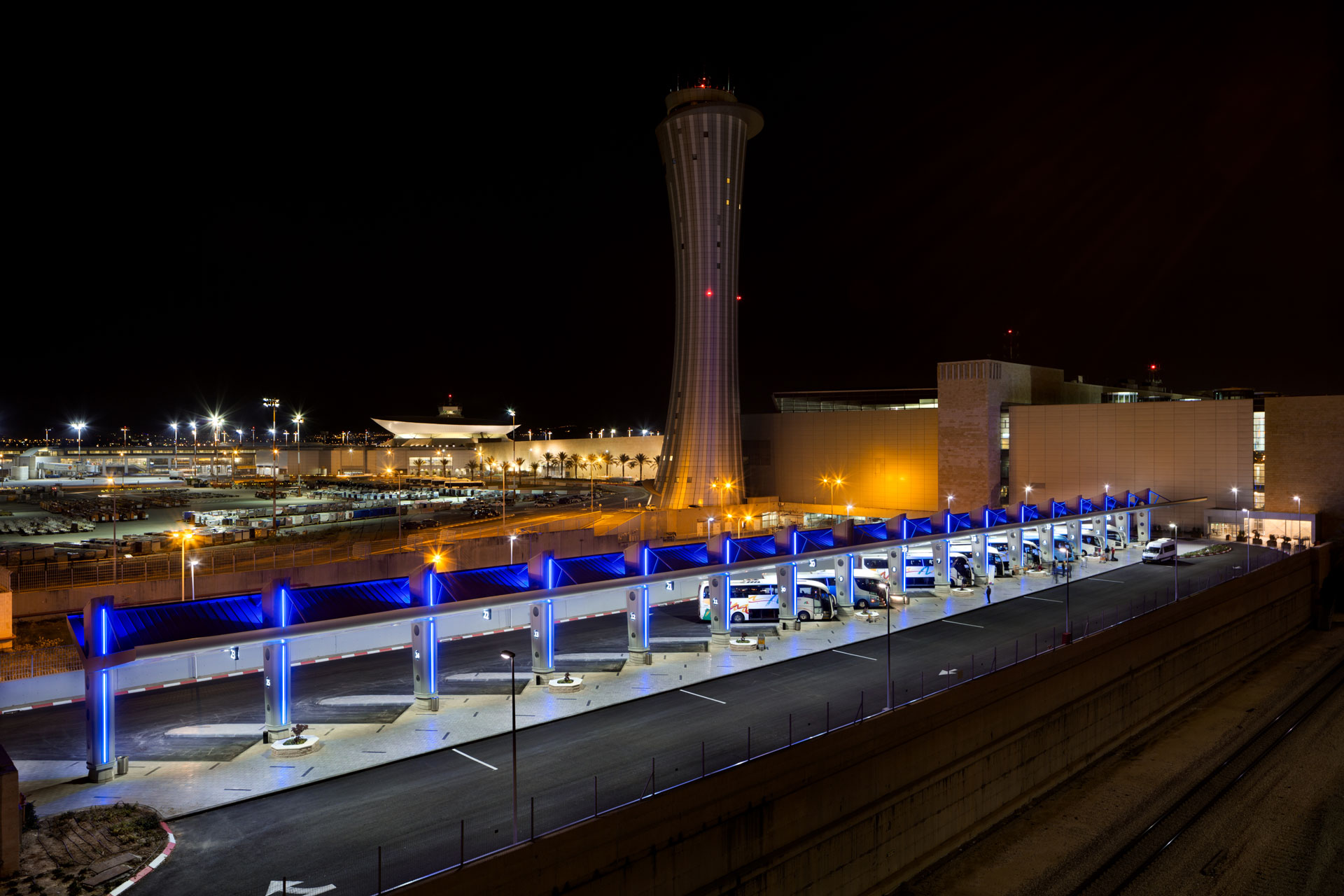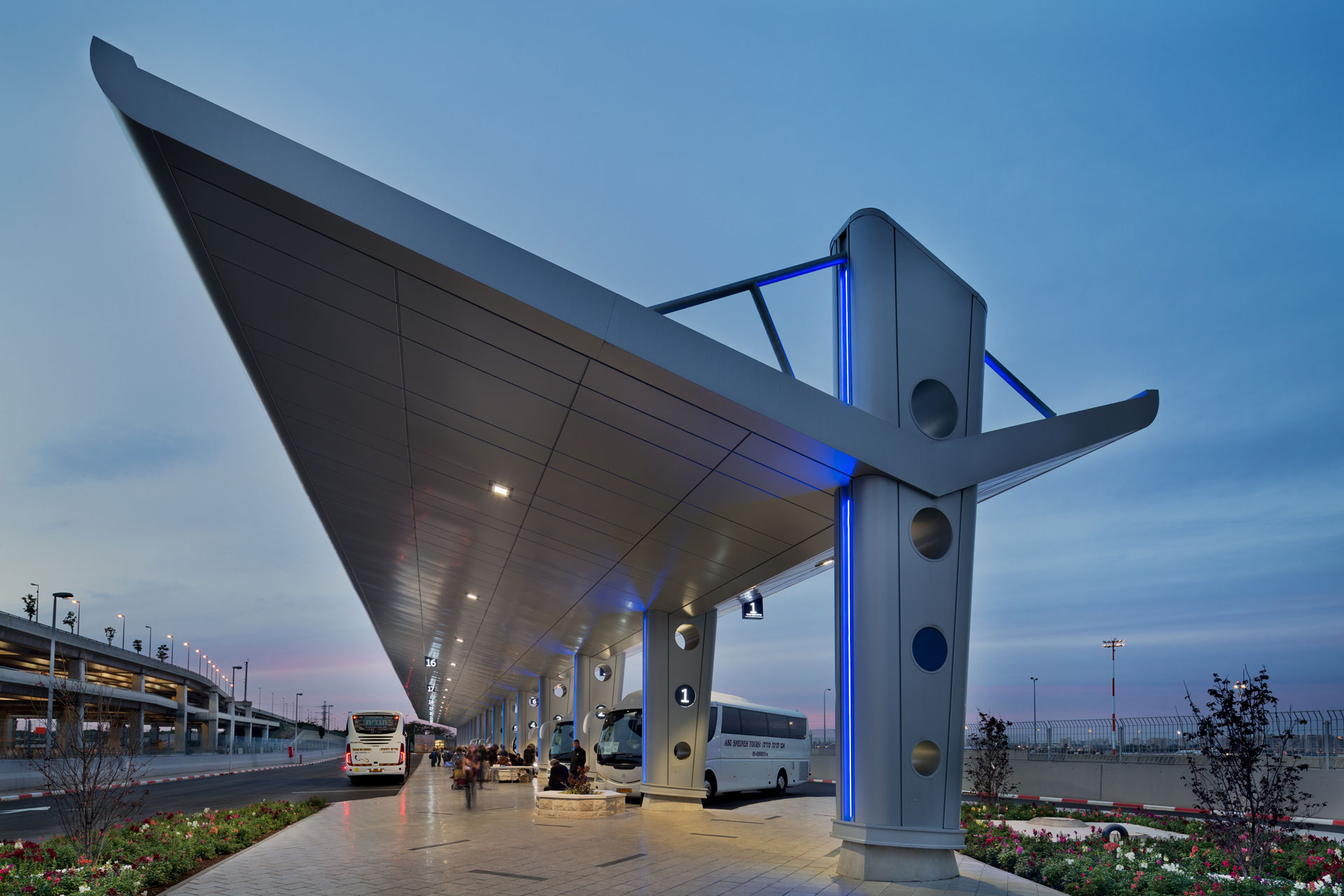 The design answers the need for protecting passengers against the weather by creating an exit hall separating the exterior from the interior using double sliding doors. In this way, the air conditioning will not "run away", and at the same time visitors will be protected against stronger western winds. Moreover, we planned roofing fixtures that will shelter passengers from the sun and rain while they are waiting to board the buses.
Additional concepts that were implemented in the design are: creating a space where passengers can easily gather together and conveniently exit to where the buses are parked; maintaining a strict separation between the movement of vehicles and that of pedestrians; and planning an appropriate and convenient route for the movement of passengers with their luggage. In order to ensure the smooth movement of both vehicles and passengers we decided to integrate minimal vertical disruptions (such as roofing pillars).
The design of the terminal incorporates images from the world of aviation, while employing a clear and clean architectural language, which makes use of common materials found in Terminal 3 such as glass, aluminium, etc.