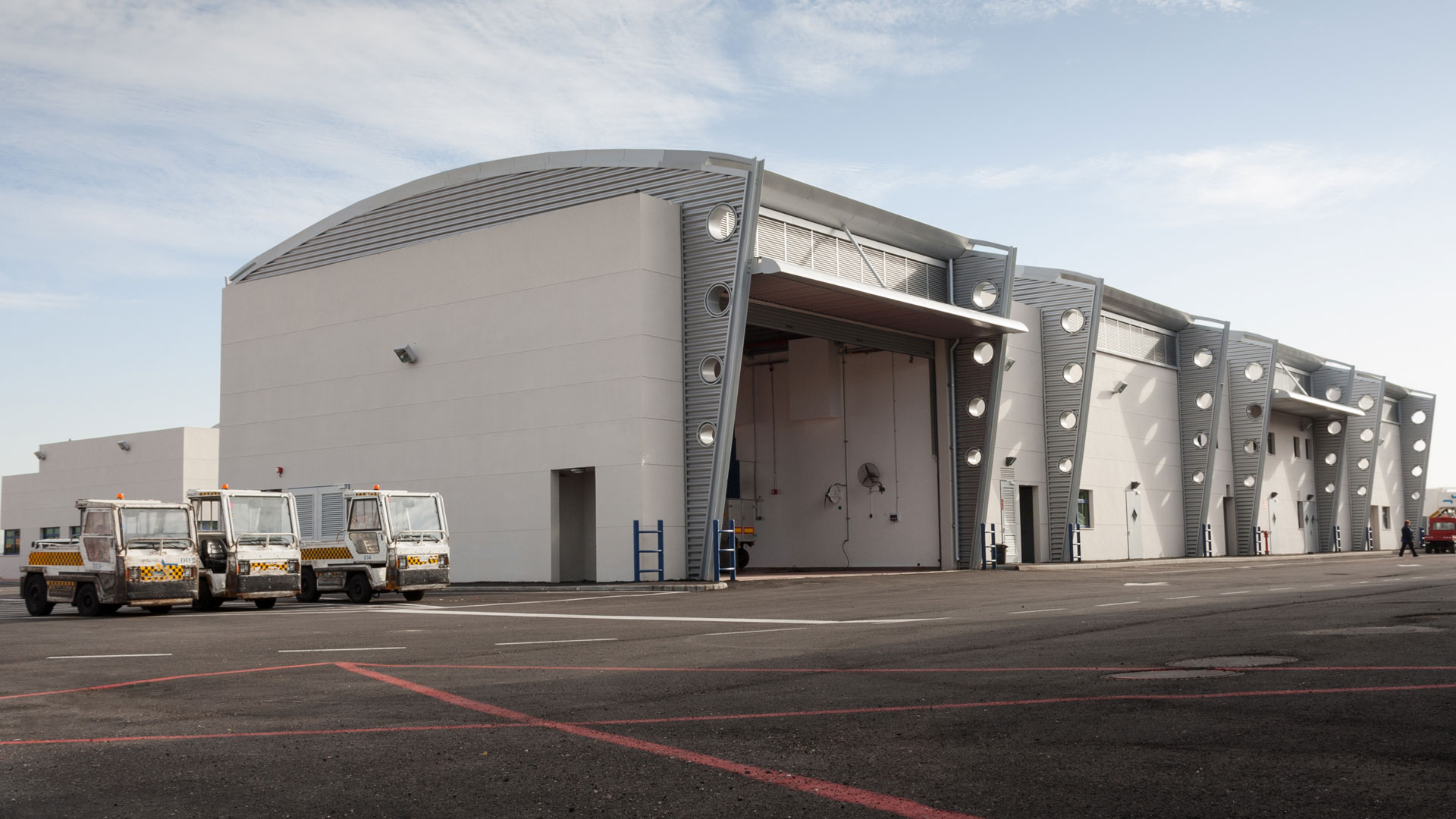 The ground equipment facility is located in close proximity to the roundabout on the main road from Terminal 1 to the eastern support and logistics area.
As part of the project to expand runway 21-03 at Ben-Gurion Airport, existing infrastructures needed to be evacuated. These infrastructures include ground equipment facilities, the Israel Airports Authority (IAA) warehouse and the police sappers' facility.
Creating a new and modern facility, which will best accommodate the needs of Ben-Gurion Airport's ground equipment systems.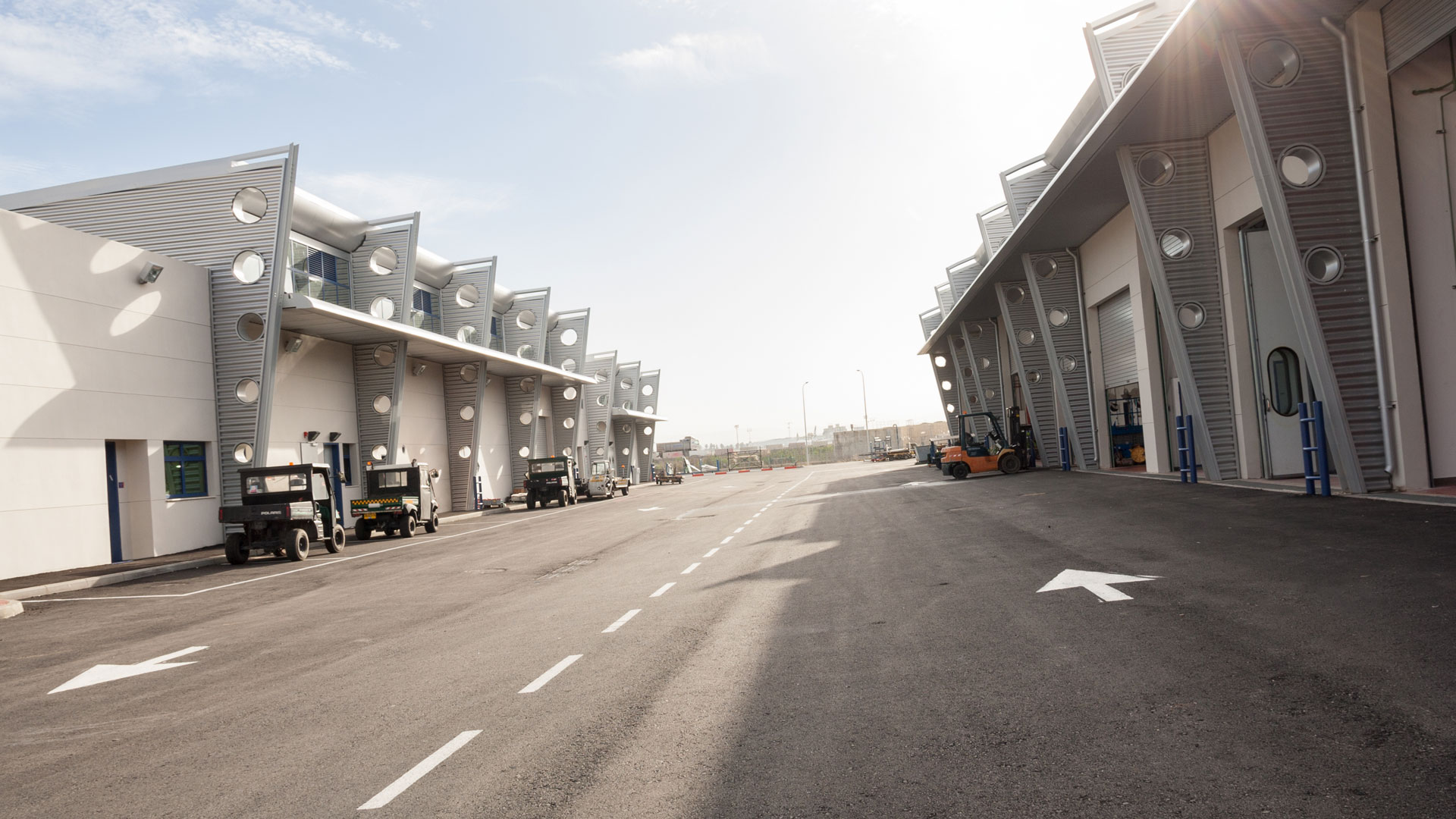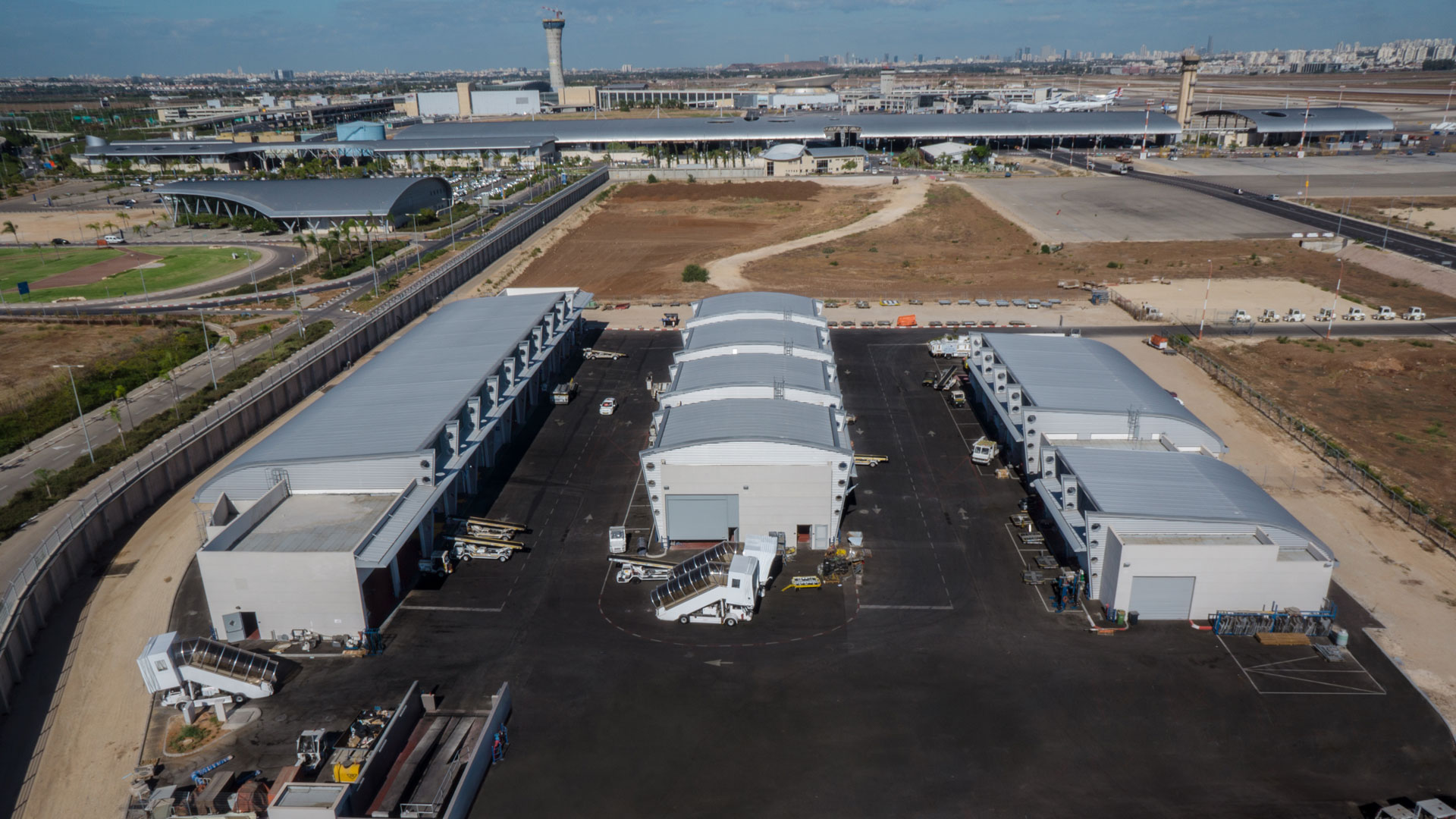 The design was created in accordance with the height restrictions of runway 21-03's future control tower and takes into account the particular construction requirements of the airport's support and logistics areas.
The facility is divided into three parallel structures, with a north-south orientation:
Building A (north) – includes management offices, the IAA's warehouse and the ground equipment mechanics' spare parts warehouse.
Building B (central) – includes the inspection department and the coloring and welding workshops. The height of the structure changes according to the tools used and construction constraints, and is terraced from east to west.
Building C (south) – includes the electrical, lubrication and mechanical workshops, as well as the parking area for the facility's high-loaders. The height of the structure changes according to the workshops' needs and in accordance with construction constraints.
All workstations in the facility are oriented north in order to assure the quality of working conditions throughout the year and seasons, while fully utilizing the northern areas for outdoor work, which receives northern lighting and airing on all sides. The lower external storage areas were concentrated in the east of the site, where the POV slopes.
The buildings themselves were designed in accordance with other support structures – curved aluminum covered roofs combined with orthogonal areas composed of exposed concrete. A clear area, south of the site, was left undeveloped for the sake of the future construction of a service road.