The first civil air traffic control simulator in Israel is located in Ben Gurion Airport and provides all-inclusive training and instruction facilities to the local ground-based controllers. Before its establishment, training sessions were carried out abroad.
Following the decision of the IAA, the simulator was to be located in a pre-existing structure at Ben-Gurion airport, adjacent to another facility with which it is meant to cooperate. As part of the construction project, the building was reinforced against earthquakes.
Constructing a local, domestic training and instruction center, set to the highest standards, for all air control professions of the IAA.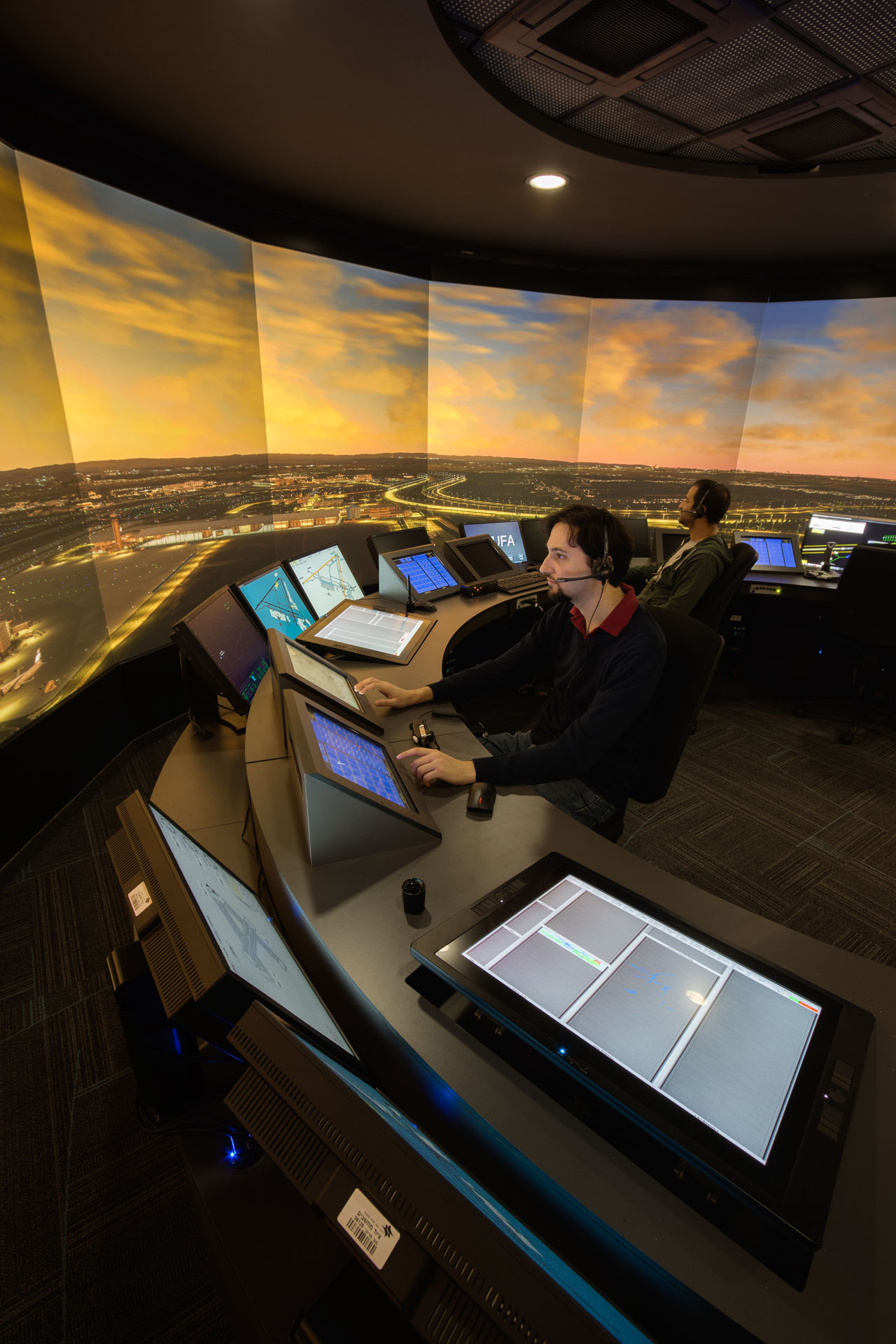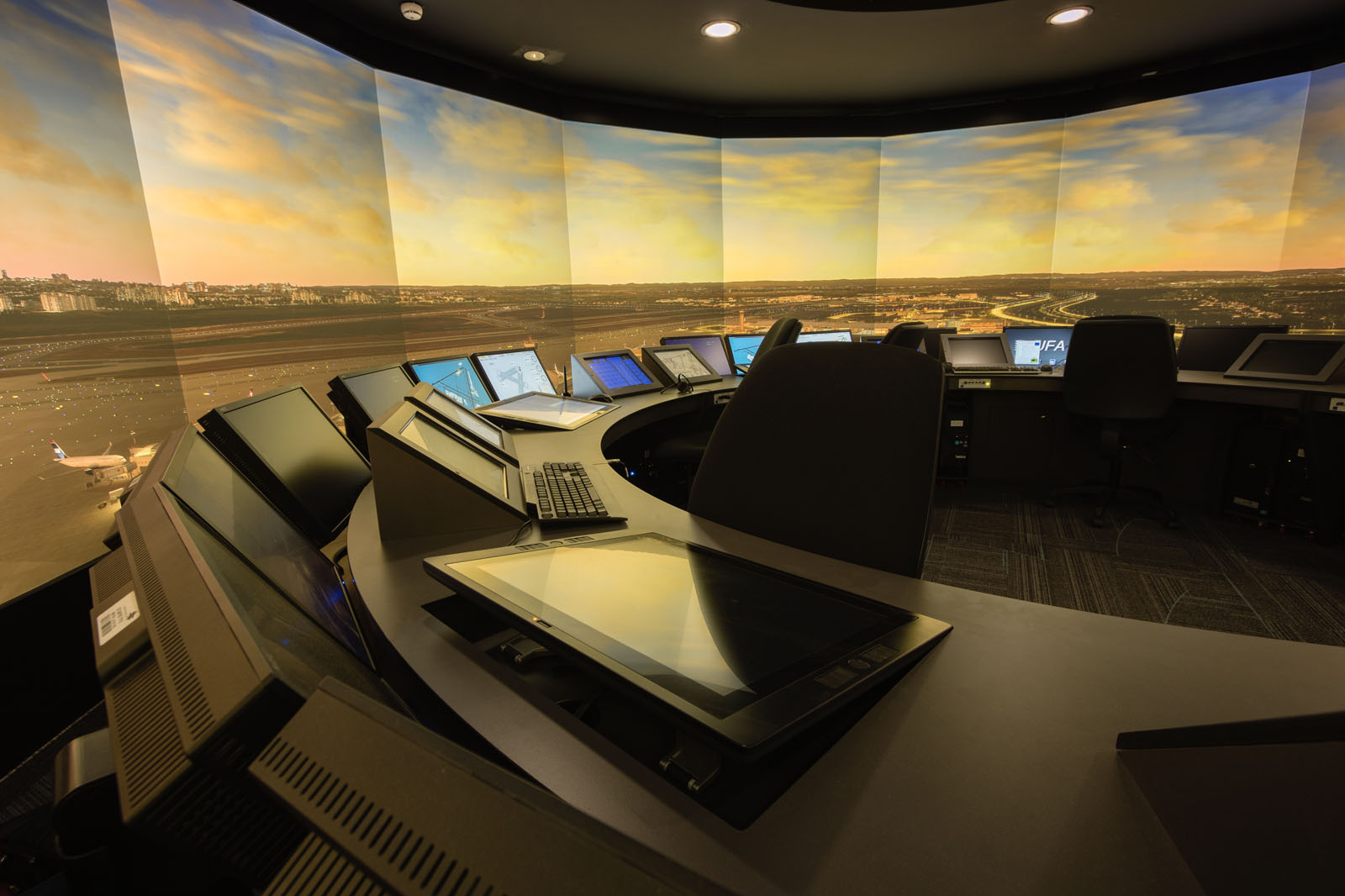 The facility includes a simulator hall (virtual canopy) with working stations in its center, which are surrounded by LCD screens providing a 3600 horizontal field of vision. Air controllers in training can view the virtual airport projected on the screens from their working stations, which changes according to the training scenario.
The simulator hall is located in the inner area of the structure, since it is the quietest area and its windows could be sealed off.
The floor of the hall was raised by constructing a floating floor where the different systems and wiring could be concealed on one hand and easily accessed for maintenance on the other hand. The walls and ceiling were covered with acoustic elements in order to isolate the hall from any outside noises, and were painted in dark colors.
All infrastructural elements and systems were planned to meet the technical requirements of the facility – electricity and communications equipment were concentrated in a separate room, adjacent to the simulator itself; different systems were routed accordingly in the hall, underneath the flooring.
In addition to the main simulator hall, the facility includes offices, staff rooms, service areas, and different training spaces. Training spaces can be easily expanded in the future should there be a need. Each space was treated with specific materials to fit its function and accessibility regulations were addressed as well.
When preparing the space for the simulator's installation we had to address various construction constraints, in order to meet the technical supplier's demands, such as columns located in the middle of the space, low beams, height issues, seams between buildings constructed in different years, inconsistent flooring, etc. The simulator is an imported one-piece construct assessed at hundreds of thousands of Euros, so there was no room for errors or deviations.
We worked under a tight deadline, which directed our interactions with all the different consultants and disciplines of the project, and the various approval processes. All that in order to prepare the structure for the simulator's arrival on schedule.