The plan for Ben-Gurion Airport 2000 included the development of both sides of Terminal 3, which act as two support and logistics areas (western and eastern). These areas include logistics buildings, hangars, maintenance facilities, etc., and serve the terminal's various functions. The bus service facility is a center for maintenance for all the buses driving passengers from the gates located at the terminal to the airliners.
The building is located near the landing and takeoff airstrip, a gem that welcomes arrivals and departures.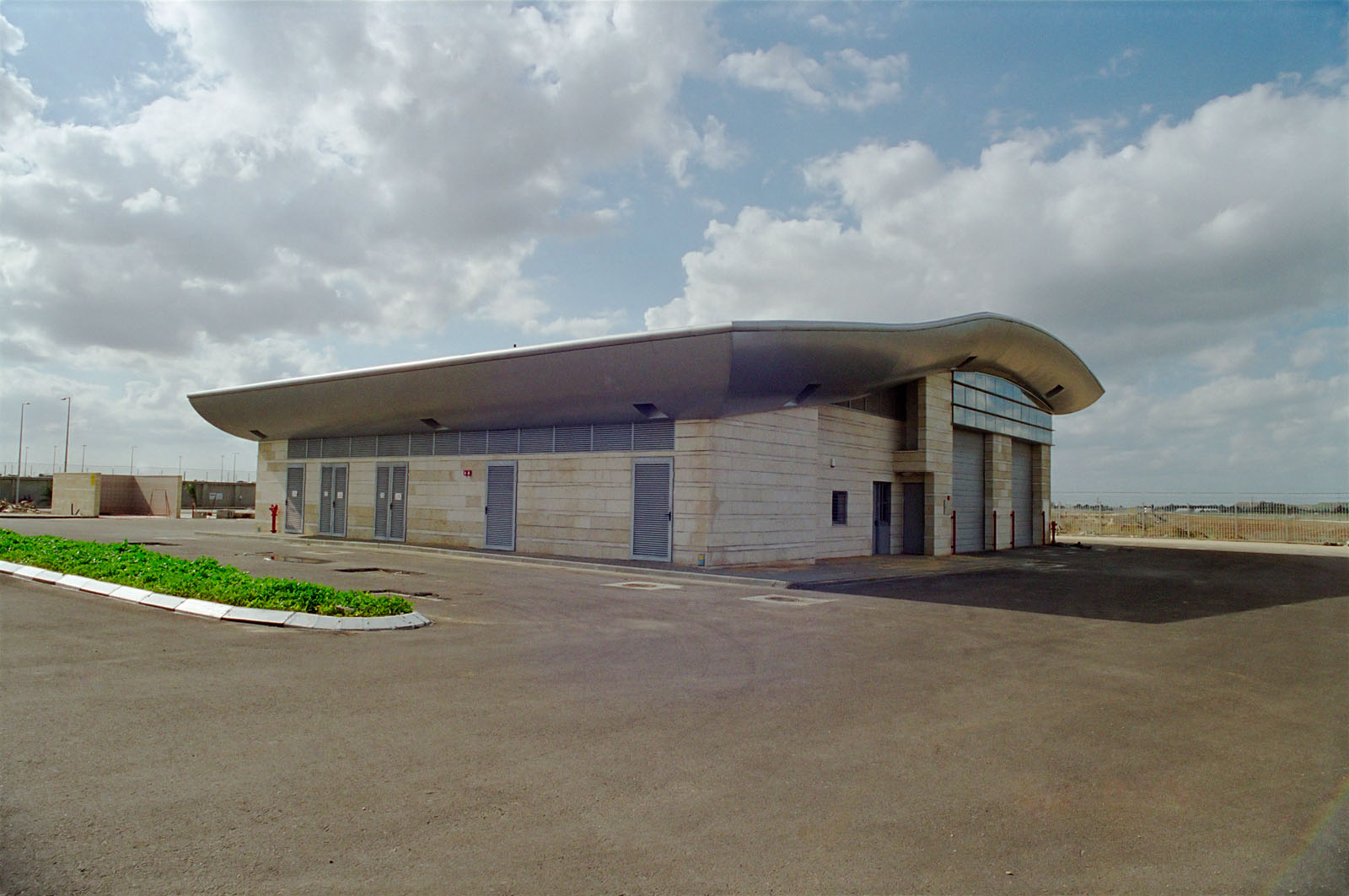 The building consists of technical areas, wet areas, equipment and repair areas, offices and an aerial transformation station, all under one light roof, finished with silver shade aluminum
The design of the roof stems from the need to cover spaces in different heights: the higher technical areas and the lower storage and administration spaces. The center between the floors is occupied by a technical gallery, which functions as a systems area. The roof creates an illusion of flying above the heavy shaped building, due to the upper screen ribbon windows, while it is connected to the main building by spherical connectors and special supporting rods.