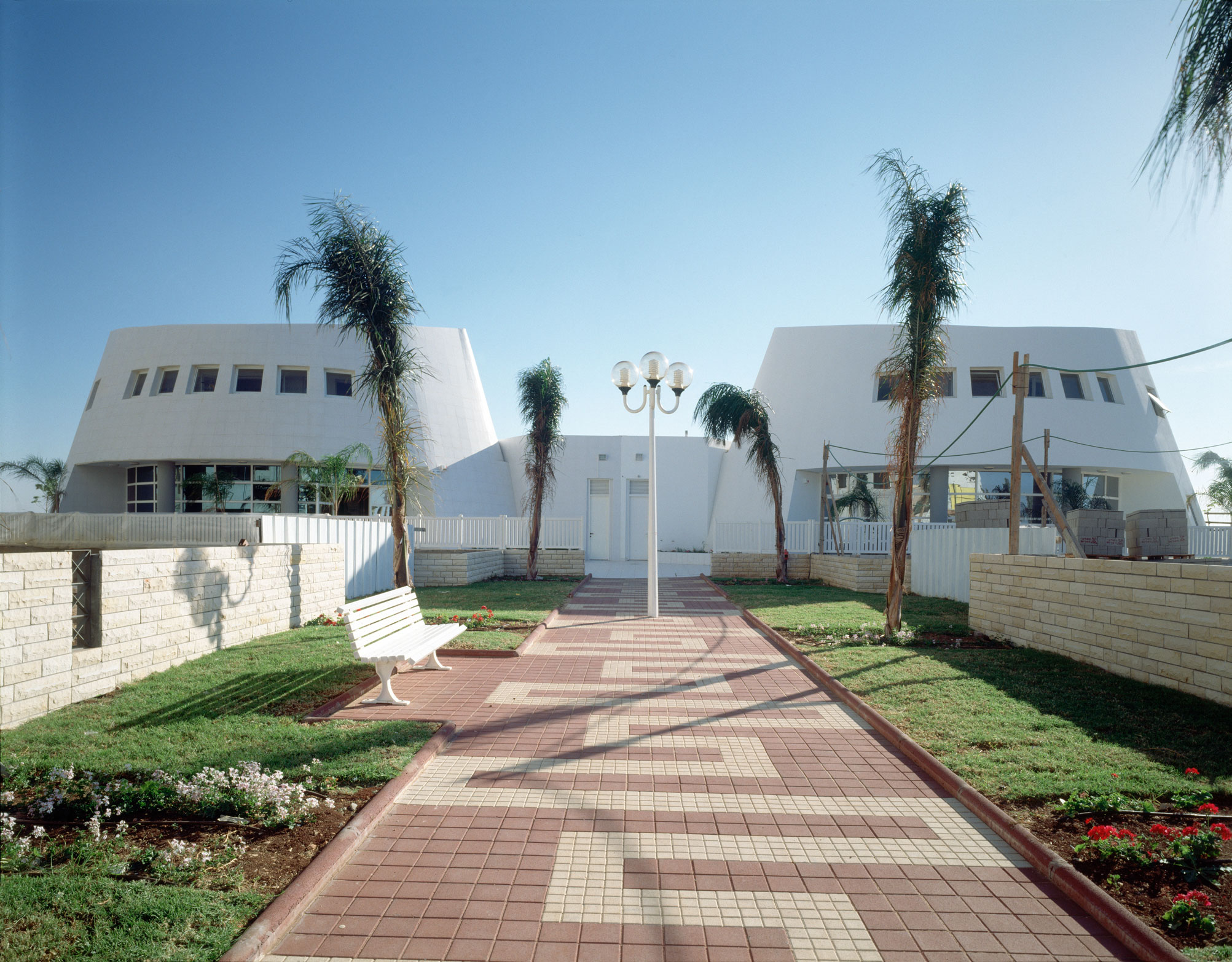 The Ein Sarah communal public buildings are situated in the center of the neighborhood, at the end of a residential street leading to them. Planning two synagogues for the two congregations in the same complex answers the need for community integration between the congregations. In addition to fulfilling their traditional roles as places of worship the synagogues are also a center for community and educational activities for children, youth and adults.
The project consists of two symmetrical synagogues, with the approaching street acting as their symmetry axis, while they are linked together by a juncture. Their placement in this spatial arrangement, and their relative small size, open the view to the landscape at the end of the street.
Each synagogue contains a lobby, prayer hall, toilet, kitchenette, sheltered area and storage room on the ground floor, and a women's gallery and toilets on the gallery floor.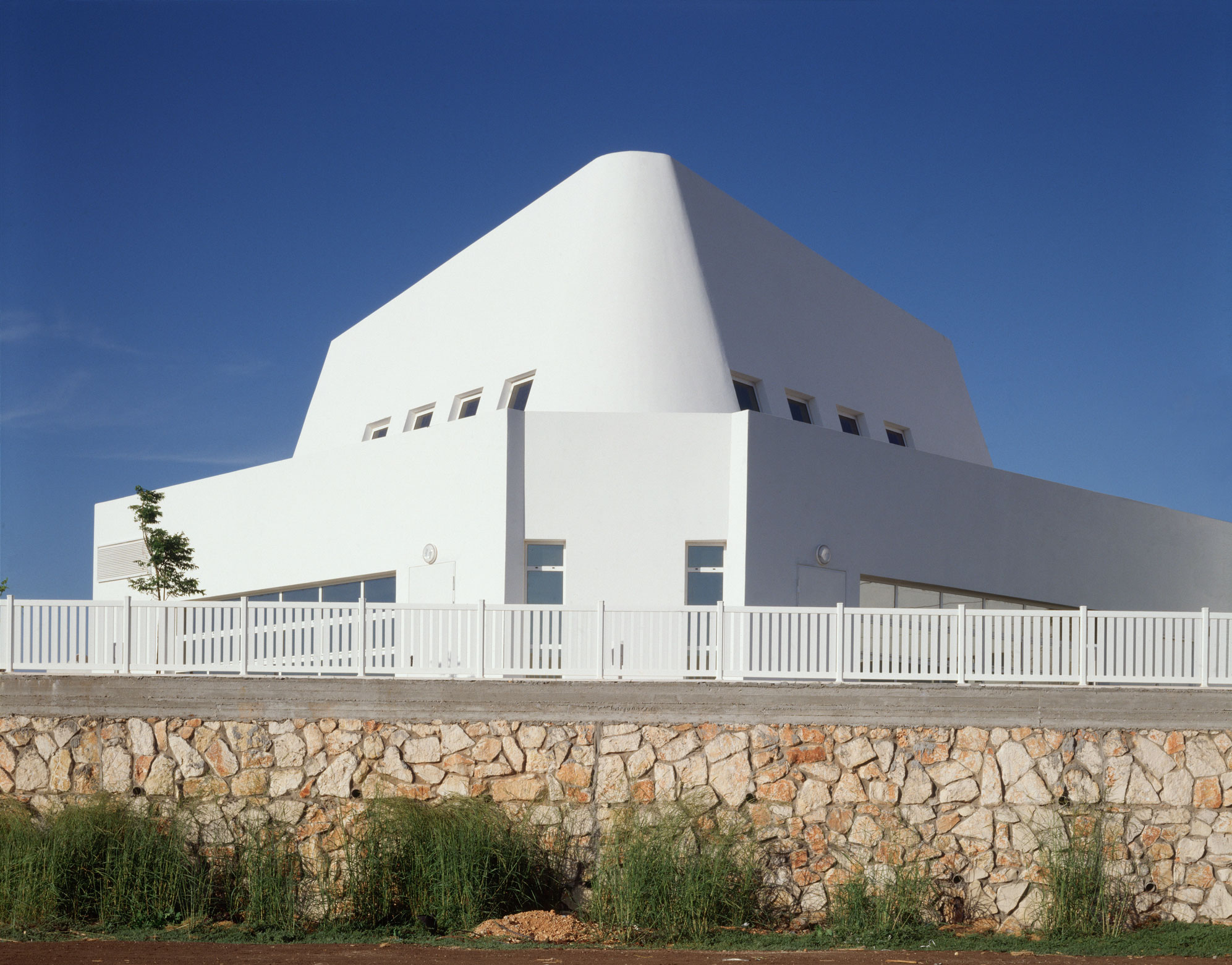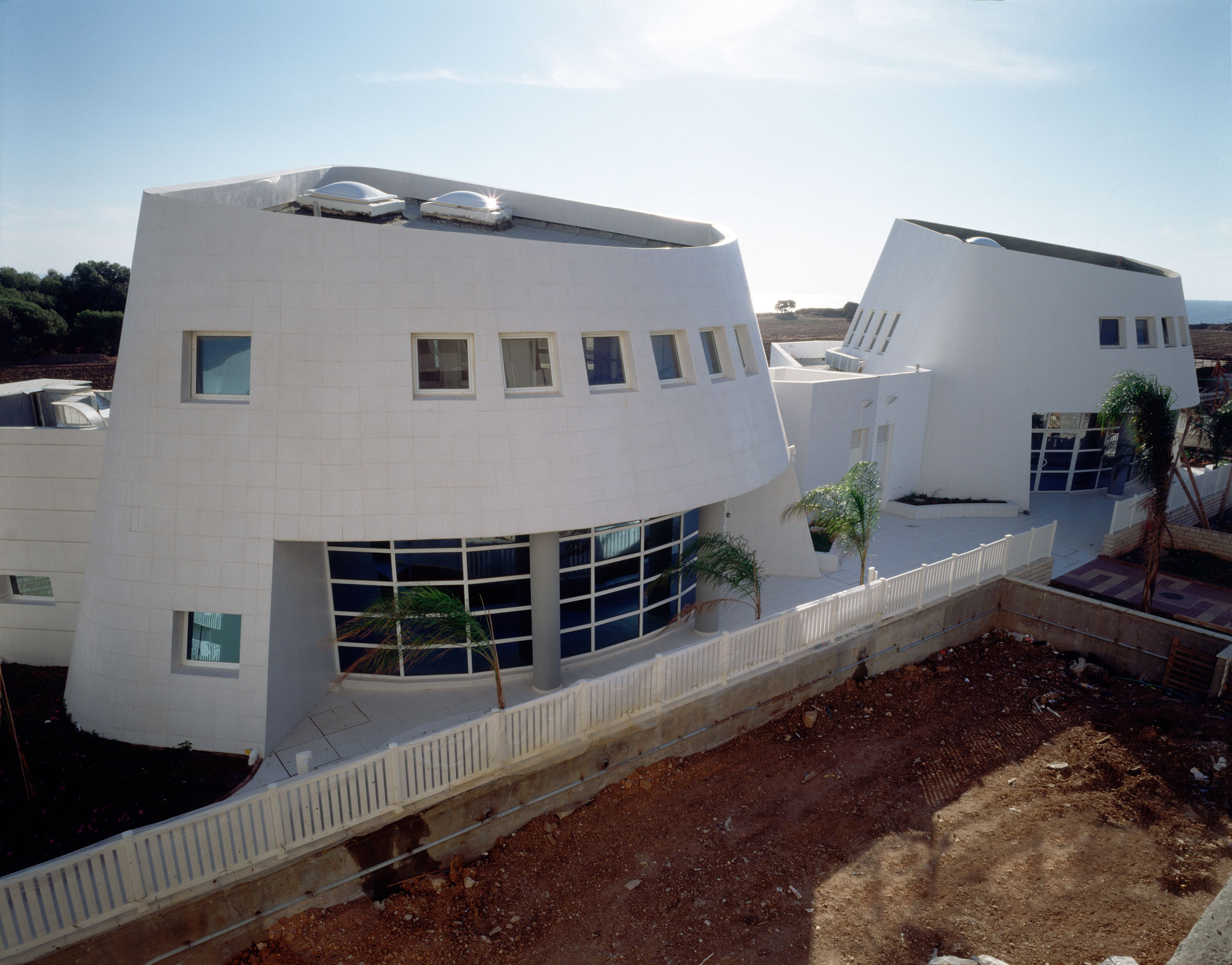 The building's visual and functional strength lies in its duplicity: each building is a mirror image of the other, and their arrangement together creates shared public spaces.
The exterior image of each building is a conjunction of two parts – where one is the base and the other functions as a dual cone element, roofing the central spaces of the prayer halls, and creating the presence and look of a public building.
The finishing of the two parts embodies the nearby sea. The lower structure is covered with gravel, symbolizing the shore, while the upper, white structure symbolizes sea foam. The window panes are blue, like the sea, and can be viewed from the women's gallery.
Each building has a transparent axis, creating two symmetric nuclei at each side of the lobby: one for vertical motion and the sheltered area, and the second for the "wet" area, which includes the toilets and a kitchenette. The women's gallery overlooks the central space, and is connected to an outside terrace, used as a recreational space for children and parents.