The lack of sufficient education establishments for the non-urban communities of eastern Emek Izrael.
Establishing a regional post-primary school of the highest standards that will complete the area's educational network for the benefit of the region's youth.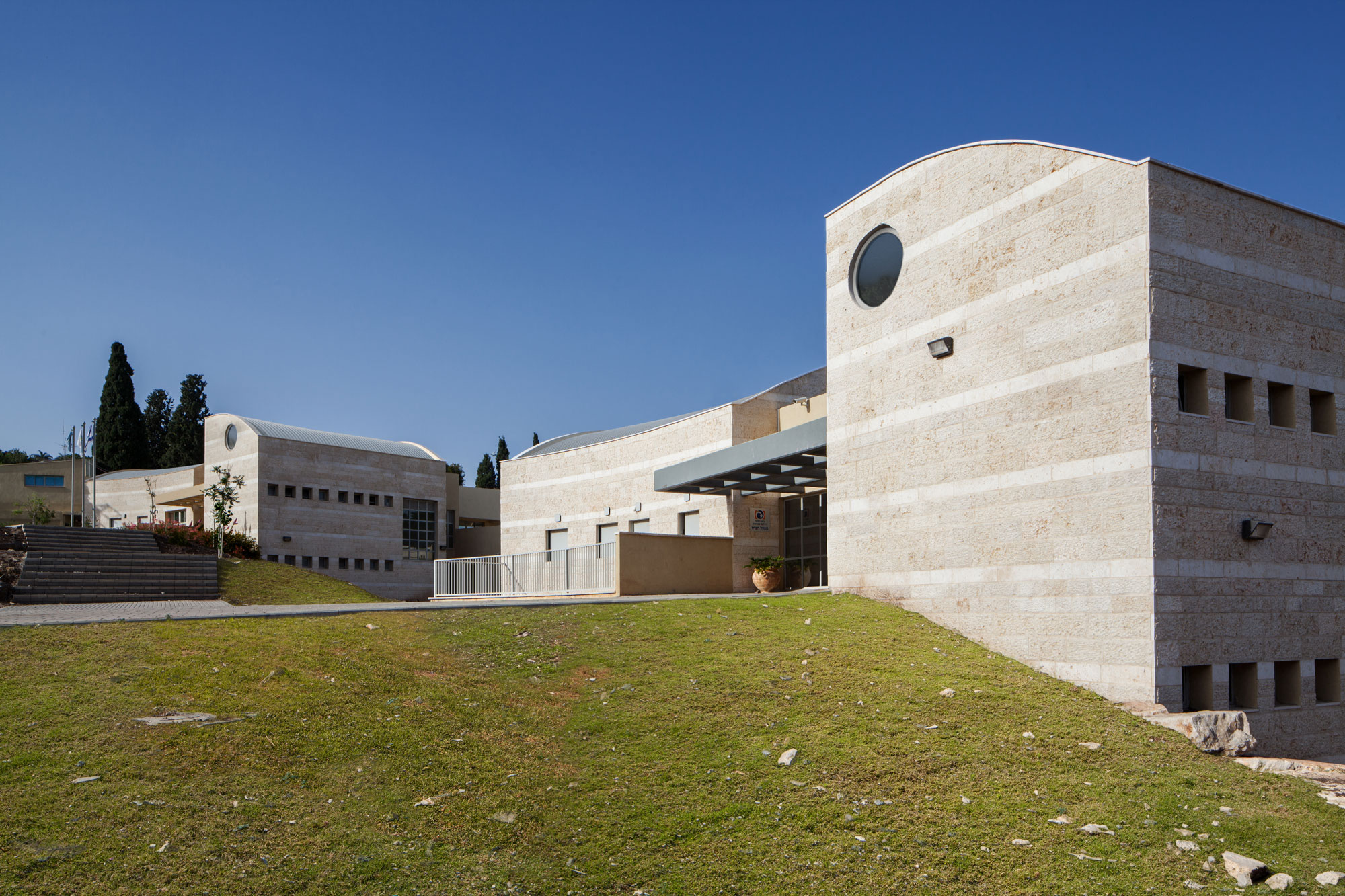 The campus is located on a hill north of the Afula-Bet She'an road and near the facilities and houses of Kibbutz Ein Harod and Beit Shturman. Our design made use of this unique location by situating the classrooms to face the view of the Gilboa ridge and Harod valley, while making the most out of the plot's inherent topographical differences.
The classrooms are oriented north to south and the hallways and other open areas were placed along the topography outline in a way that reduced to a minimum the need to walk up and down steep slopes in order to move around the campus.