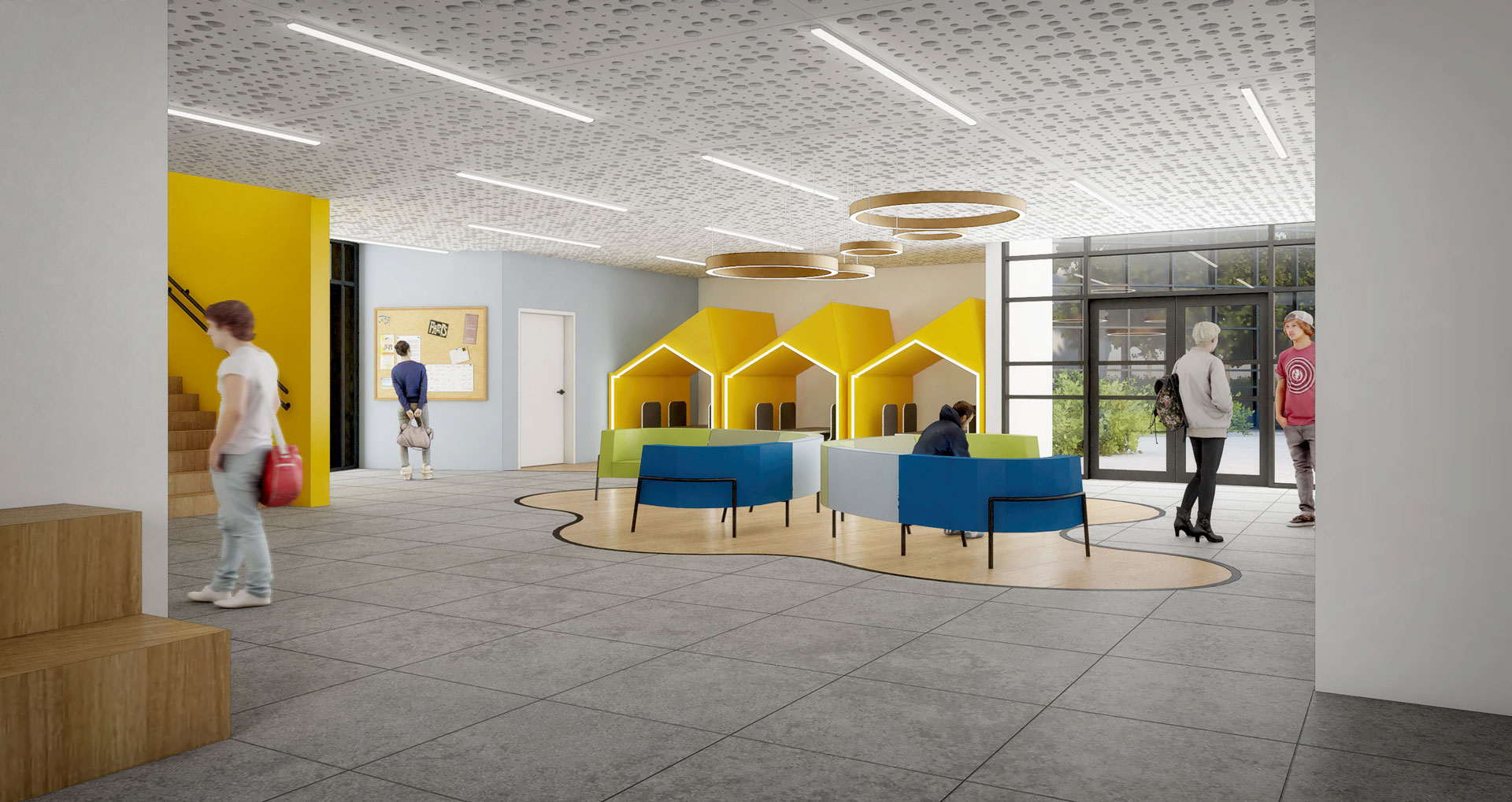 The establishment of the new neighborhood Or Yam, together with the growth of Or Akiva's population in recent years, emphasized the need for an immediate solution to the lack of a post-primary education institution and a more general need to provide a comprehensive educational support layer for all ages.
Establishing an educational complex of the highest standards, which will be a source of pride for the city's residents and will furthermore attract pupils from affluent neighboring towns such as Cesarea.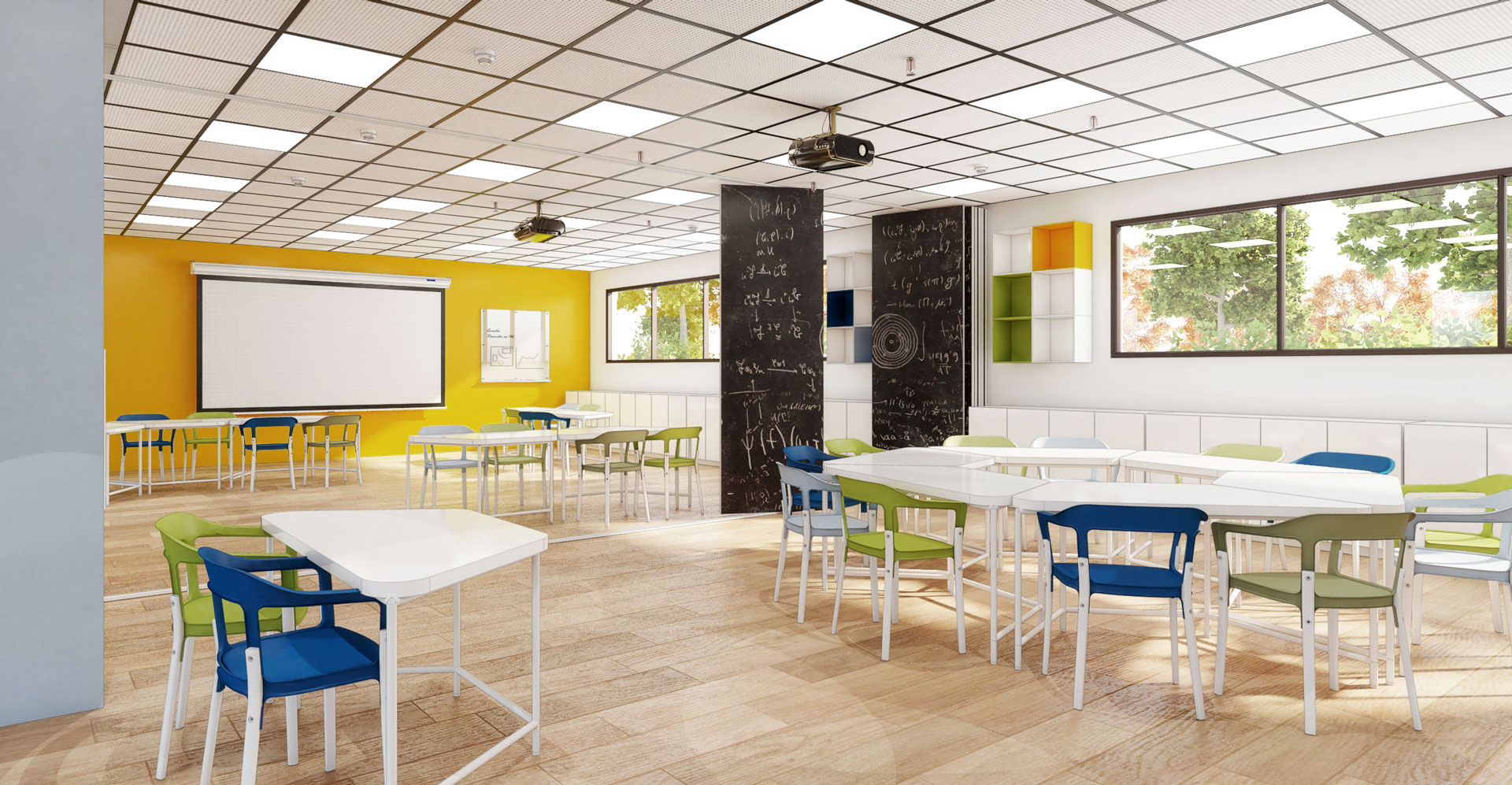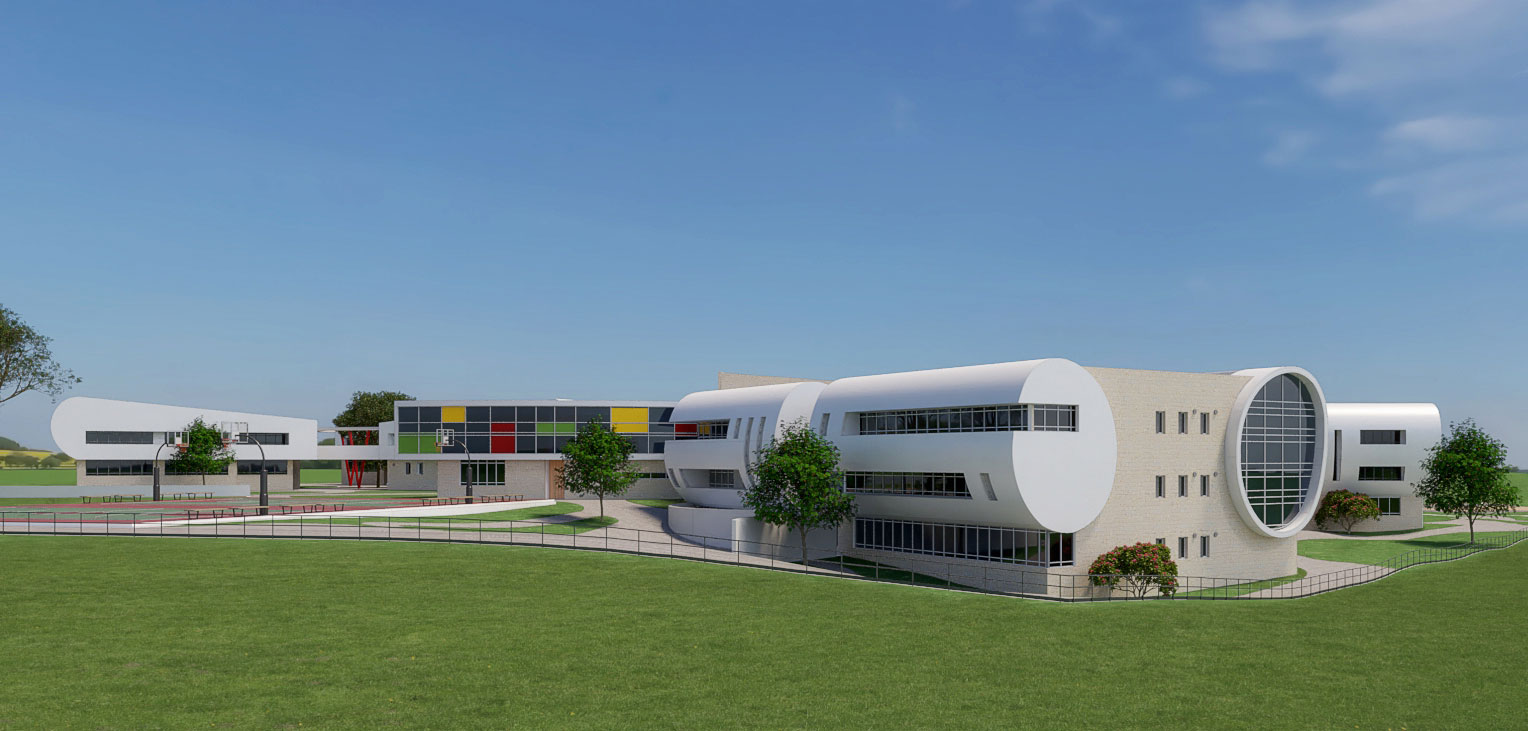 The complex includes a pre-school cluster composed of 3 classrooms, an elementary school- 24 classrooms, high-school- 42 classrooms, and sports and recreational hall, and is located adjacent to an open public area to the east and an ecological lake to the west.
The different schools will be constructed in stages.
Throughout the complex we designed an internal "street", which connects to the neighborhood's peripheral cycling lanes, and links existing neighborhoods with the new neighborhood. The school and the sports hall will be located each on one side of the "street".
The pre-schools are designed as one-story buildings but with the necessary installments to facilitate further expansion when necessary. They will be located at the front of the complex, adjacent to the parking lot.
The elementary school is two-stories high and includes an administration building and three buildings designed for classrooms.
The arts and sciences high-school is an innovative structure, including many expansive multi-purpose spaces designed for versatile learning requirements, knowledge centers, conference and recreational areas. The structure includes a two-stories administration building and two education wings- three-stories houses divided according to grade. The yard can be accessed by the two bottom levels. The administration building is designed as a bridge that connects between the school's two structures.