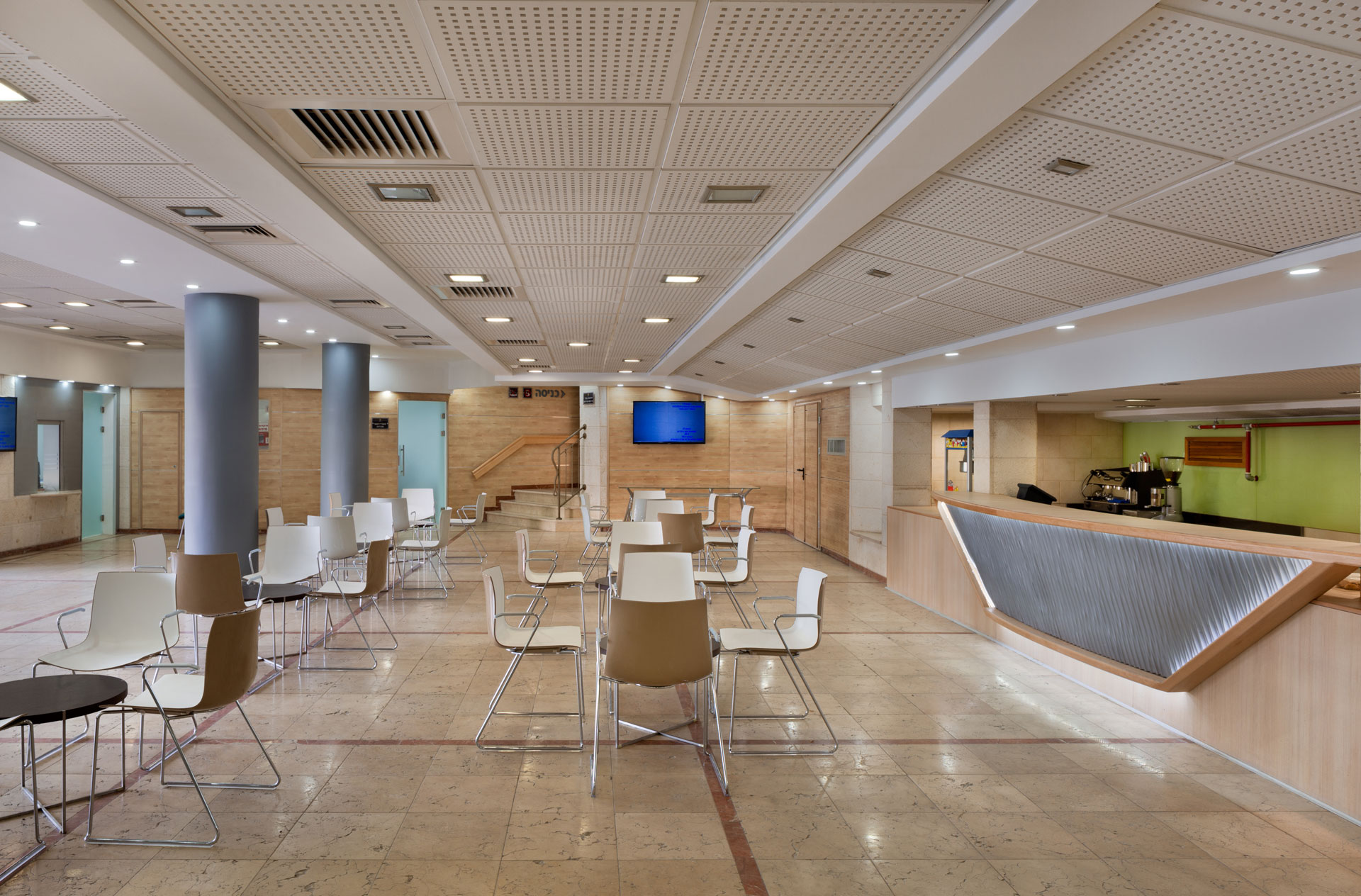 When the structure was planned, new public buildings were not erected throughout Israel due to its financial situation at the time. It was thus decided by the Afula municipality to renovate the existing "Koloron" movie theater and transform it into a new complex including a cultural center and a library. Together with the public square located at its façade, they have become the main cultural center for Afula and its region.
The project won first prize in a restricted competition, and is considered by professionals in the field of theater as one of the best performance halls in the country.
Creating a unique cultural center for the city of Afula that will act as an urban icon, uniting the city's residents and providing a source of municipal pride.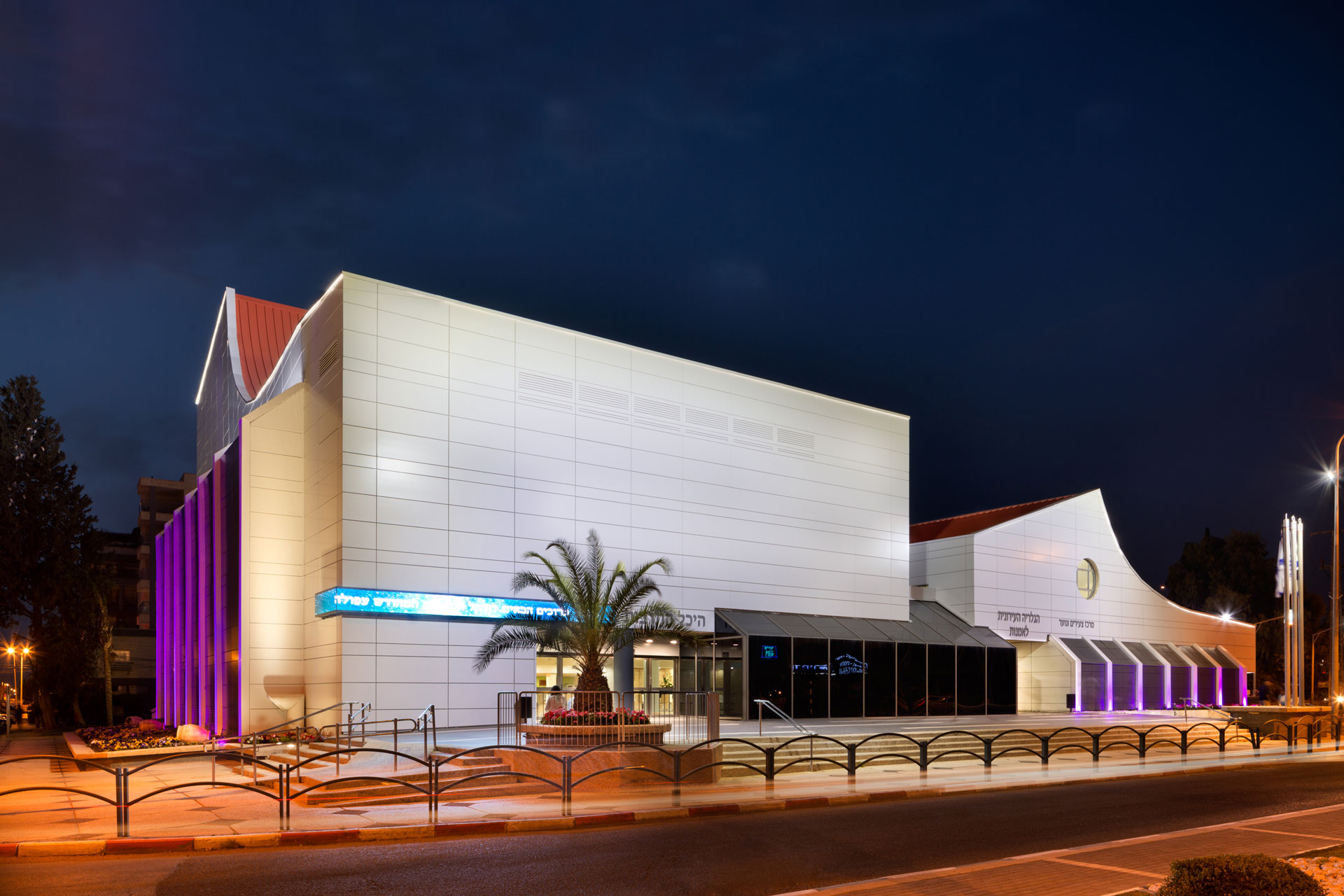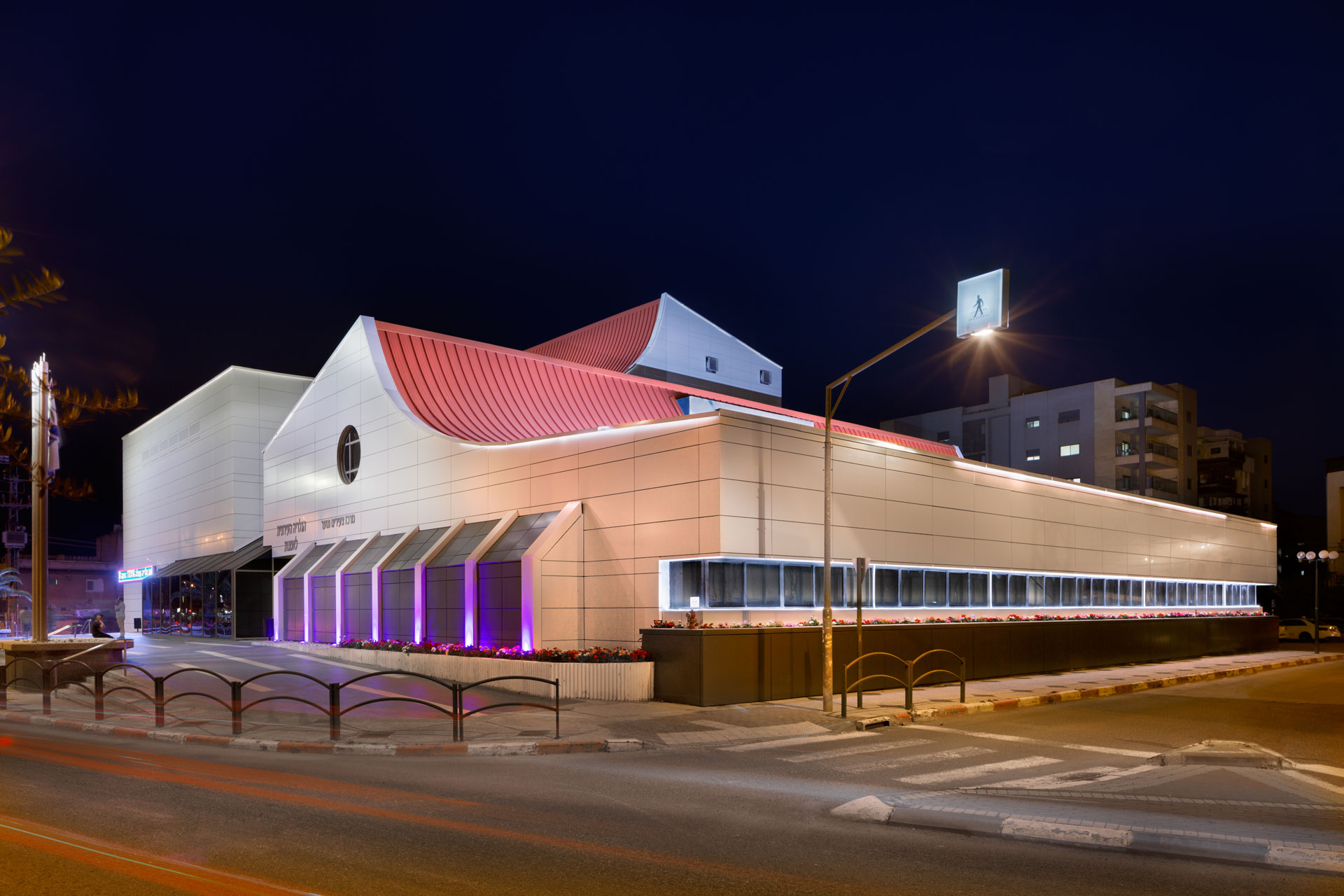 In addition to the challenge of keeping the existing theater contour as it was, several issues were raised concerning the old structure. Many seats suffered from a limited view due to the theater's flat floor structure, acoustics were impaired, the entrance hall was narrow, small and could not host a large crowd, the stage was small and unsuitable for performances and there was a lack of space for storage and stage props.
Several actions were taken in order to solve the existing problems:
A new floor was planned in order to connect the balcony to the main seats' area and organizing the seats in concentric circles, in order to allow a wider field of vision. The new angled flooring created a larger entrance hall, located underneath. The stage was extended on the expense of the front seats' area.
An acoustical shell was hung from the roof's existing structure, while using the spaces between the inner shell and outer skin for storage and stage facilities that also creates a barrier from the outer noise.
All together, the elements of the new parabolic roof, the white walls and the vertical wall openings join into an image, inspired by a grand piano.