Creating the missing link that will bridge together north Herzliya and Raanana, and finding optimal use for the land reserve adjacent to the train station, where the new metro station will be built, and the western entrance to a major intersection connecting highway 2 to 4, and 6.
Constructing a commercial complex that will link Herzliya and Ra'anana and which will include public spaces and a variety of service, office and commercial areas, as part of an integrated and holistic transportation hub.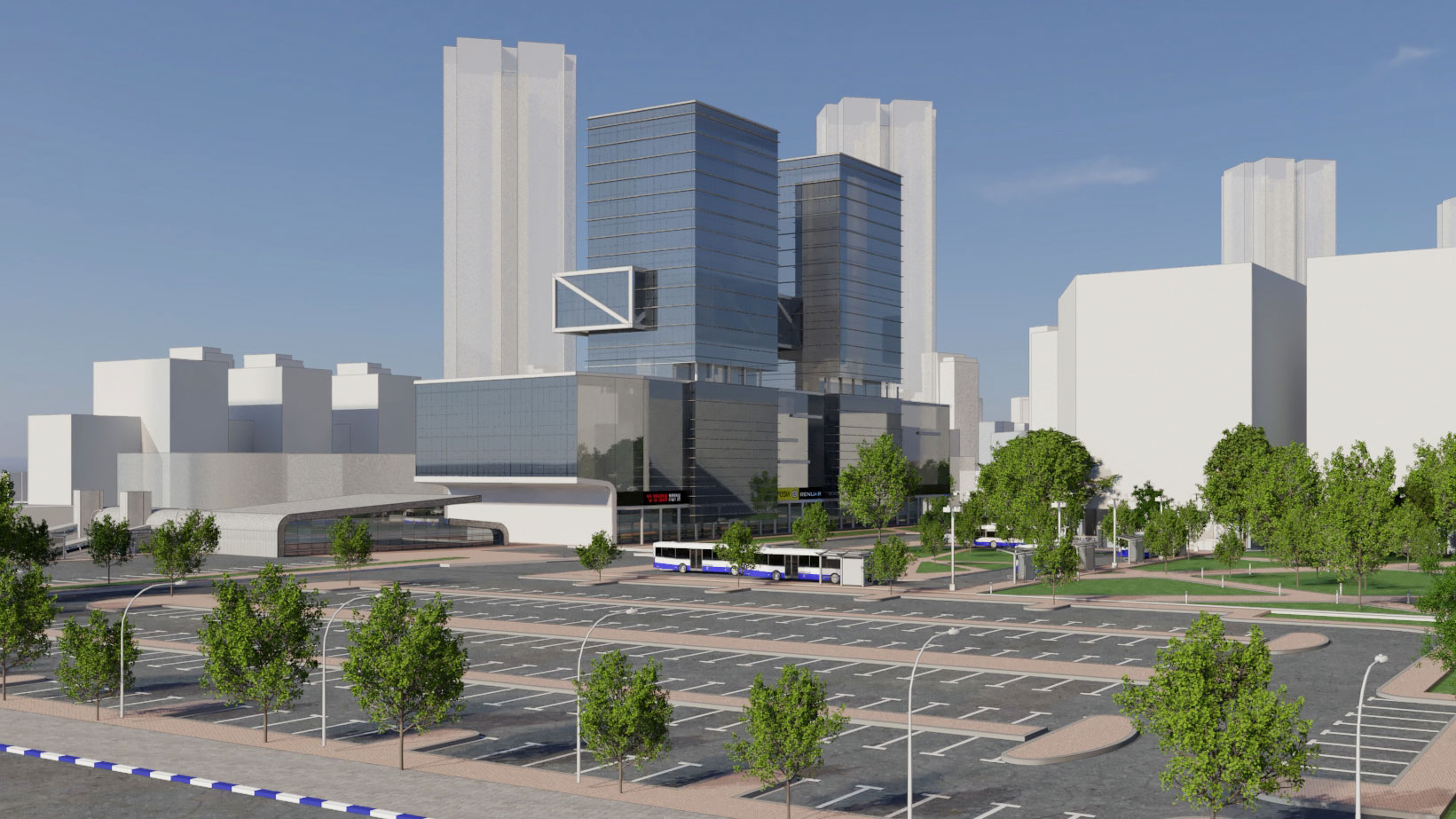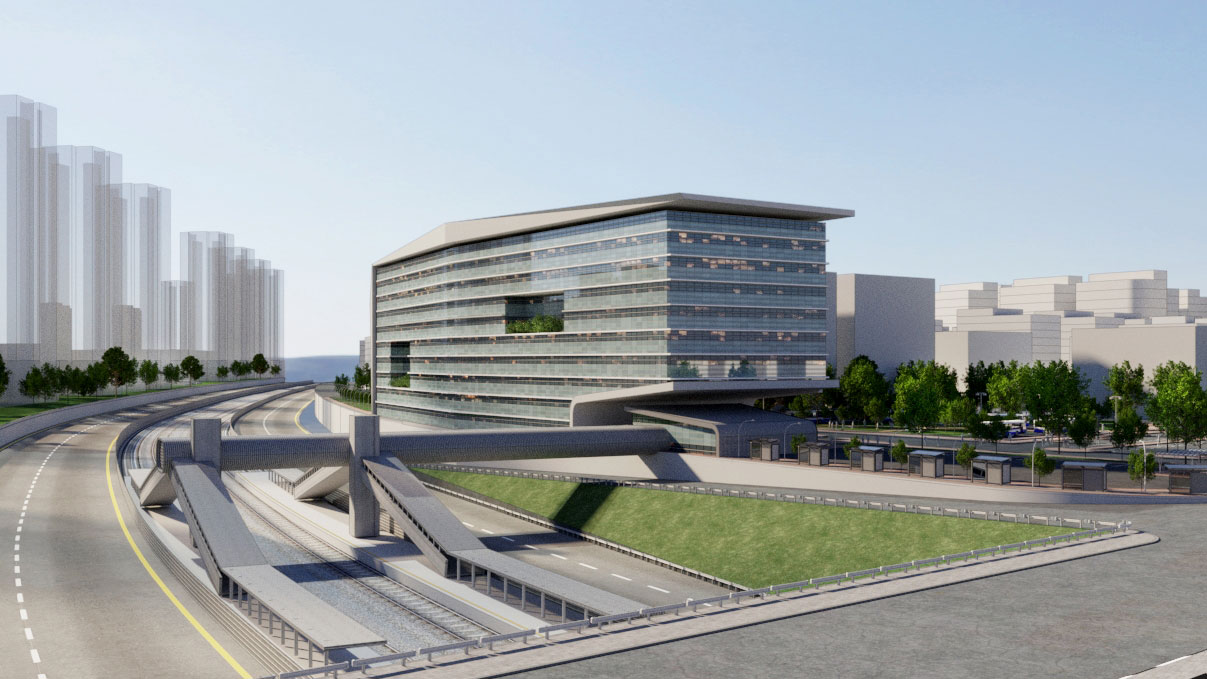 The project includes an office building, with a dedicated area in the ground floor for commercial activities and is located in proximity to the train station.
As part of the design, a new urban square will be built that will link to the green axis stretching from Raanana to Herzliya.
The location of the complex on the seam between Herzliya and Raanana, in proximity to road 531 and the future metro station, together with the intensive construction projects planned in the area, necessitates a broader perspective over the entire region and planning that takes into consideration many complex factors. Yet, these also create an opportunity to fulfill an important urban project, which will become a central and integral part of the cityscape.