MSR: The Israel Center for Medical Simulation serves as the national, all-embracing, "virtual" healthcare training and simulation facility and is one of the first of its kind in the world.
In this virtual hospital, health professionals train in challenging simulated scenarios and reflect on and learn from their mistakes in a safe environment – without harming real patients.
The establishment of a national center, at the forefront of similar medical institutions worldwide, that will provide the most comprehensive instruction and training tools and facilities for medical personnel in Israel.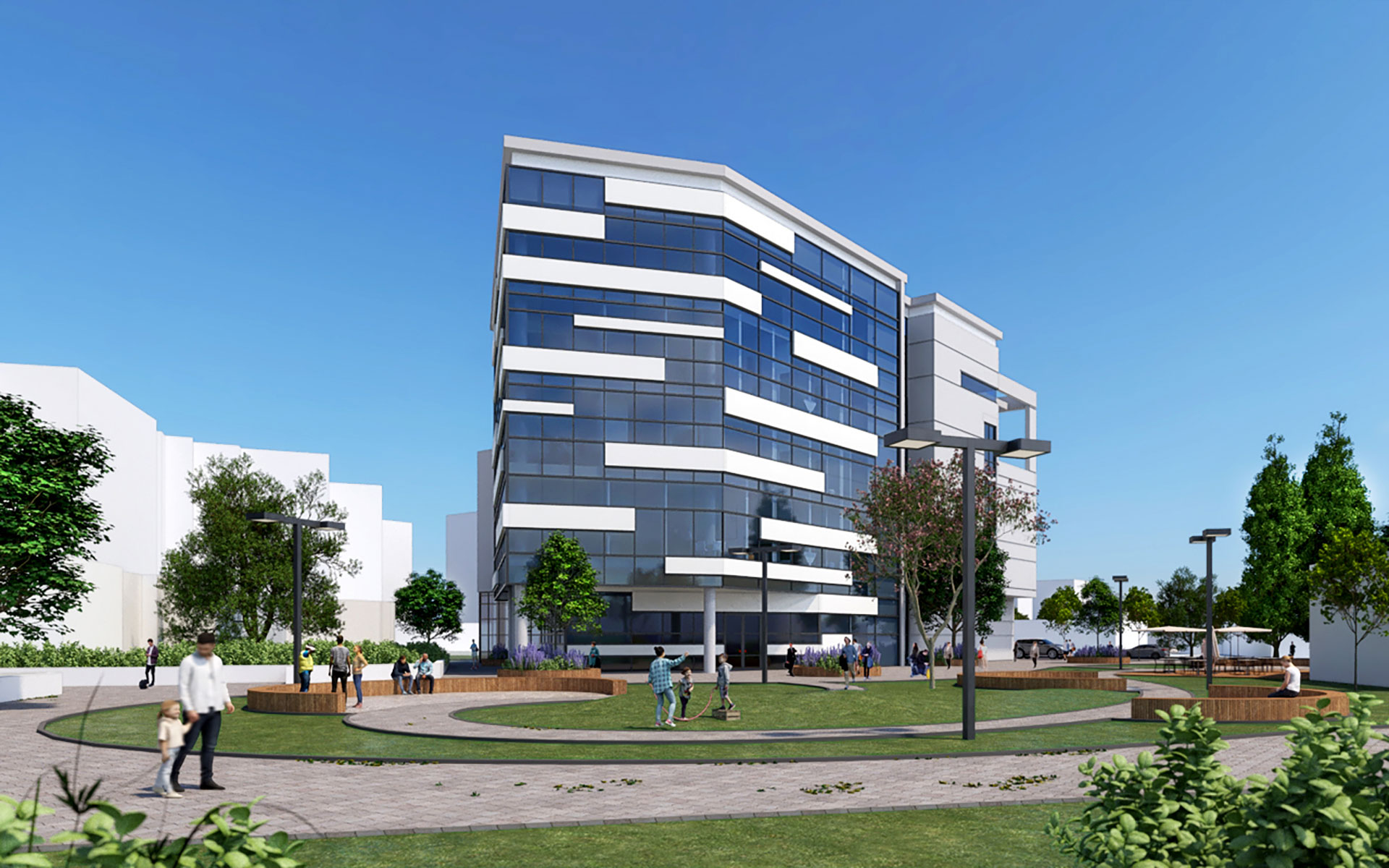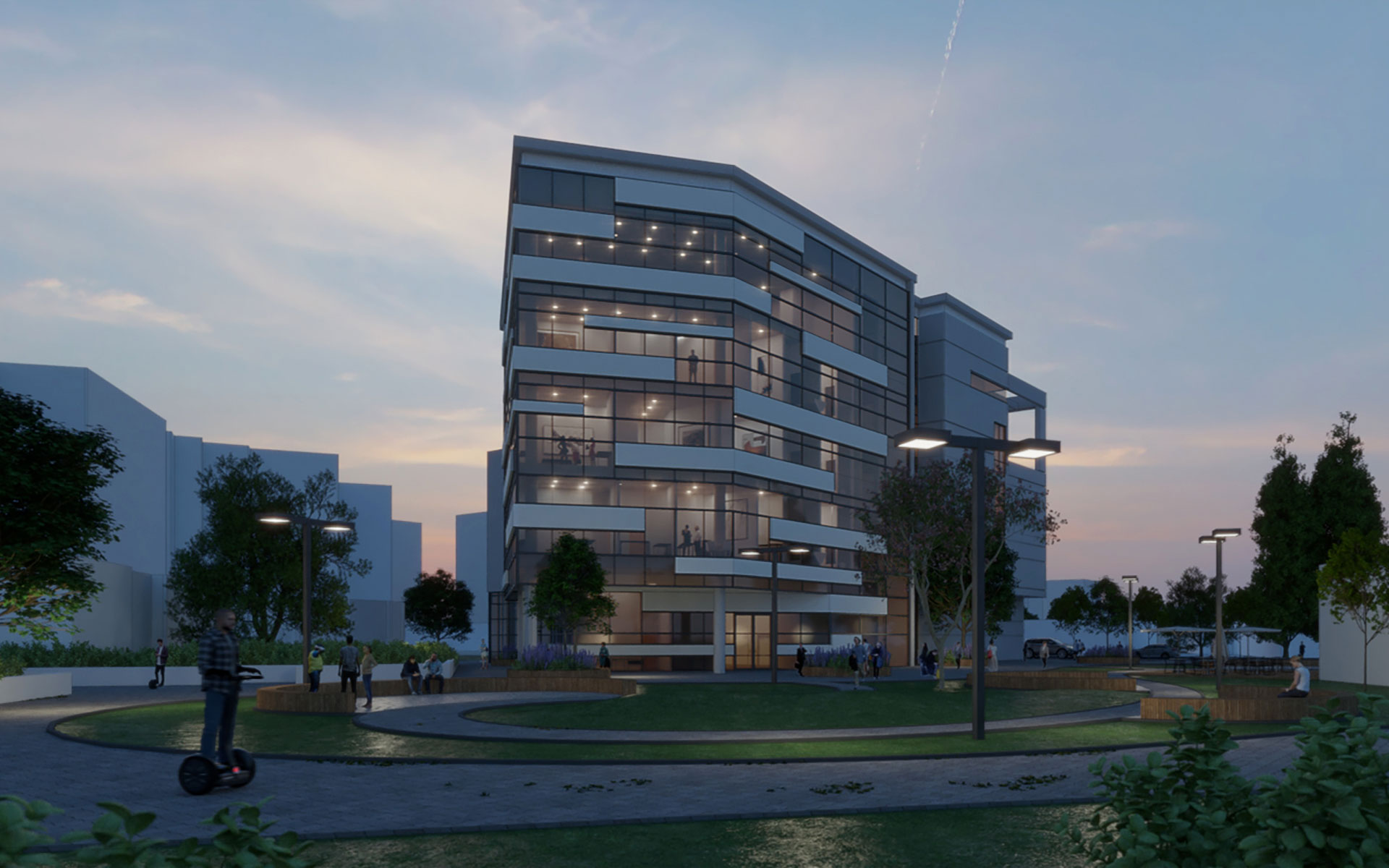 The building will be located on the Tel Hashomer hospital grounds near the existing MSR structure on the highest point of the medical center. The height of the buildings in the immediate area range from 1-4 stories, while the proposed structure height will establish its prominence in this section of the campus.
The design makes maximum use of the plot while keeping open green areas at selected locations. Following these principles, the underground parking is also partly used for visualization, investigation and study of medical situations.
Since this is a complex structure, tailored to a multitude of needs, the design included the construction of various instruction spaces. Moreover, internal corridors were designed with a dual purpose – both as passageways to various parts of the building and also as viewing passageways. Due to the dynamic nature of the building's various functions, we wanted to create a system suitable for the movement of many people in a short amount of time without causing a sense of overcrowding. Another principle that guided us in the design was the need to match between transparent and opaque elements in the structure, in order to generate a sense of airiness and harmony while concealing the activities carried out in the different spaces.