The train station at Ben-Gurion airport is a meeting point for the Tel-Aviv, Modi'in/Jerusalem and Lod/Be'er Sheva routes. The airport's area is a transportation focal point on one hand yet on the other hand is a bottleneck in Israel's rail network. This problem can be solved by expanding the rail station and the airport's rail network, while increasing the trains' capacities and maintaining the operational flexibility and accessibility required for the national rail network. As a result, additional service lines to the airport will operate, the frequency of trains to and from Tel Aviv will be increased as well as to Israel's northern and southern regions, including Eilat in the future.
Expanding the airport's rail array in order to adjust it to the predicted passengers' traffic, which will increase significantly by 2030. The project includes doubling the existing rail array, including the doubling of the station's platforms. The station's configuration is derived from its operational needs and predicted traffic for the upcoming years.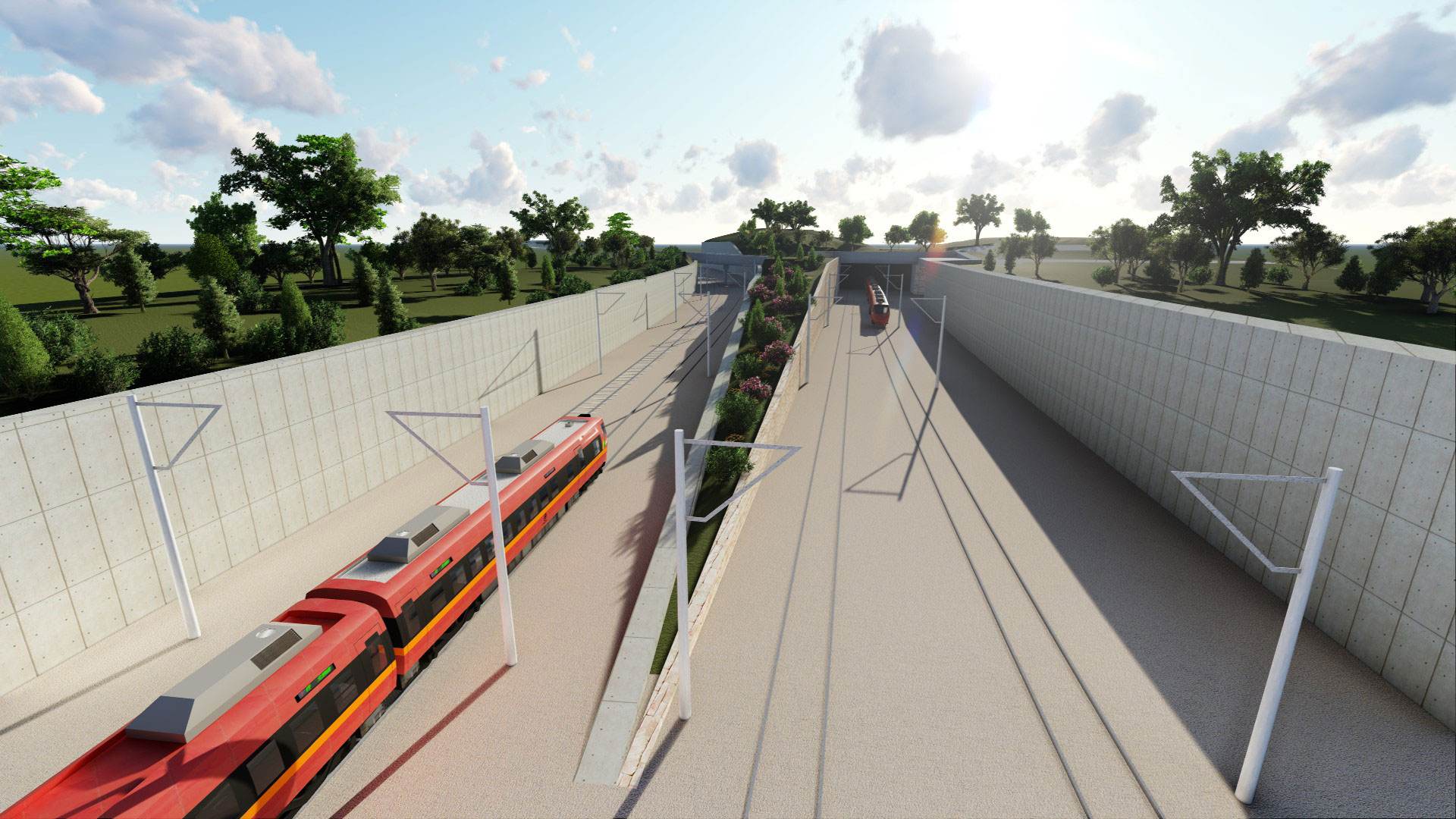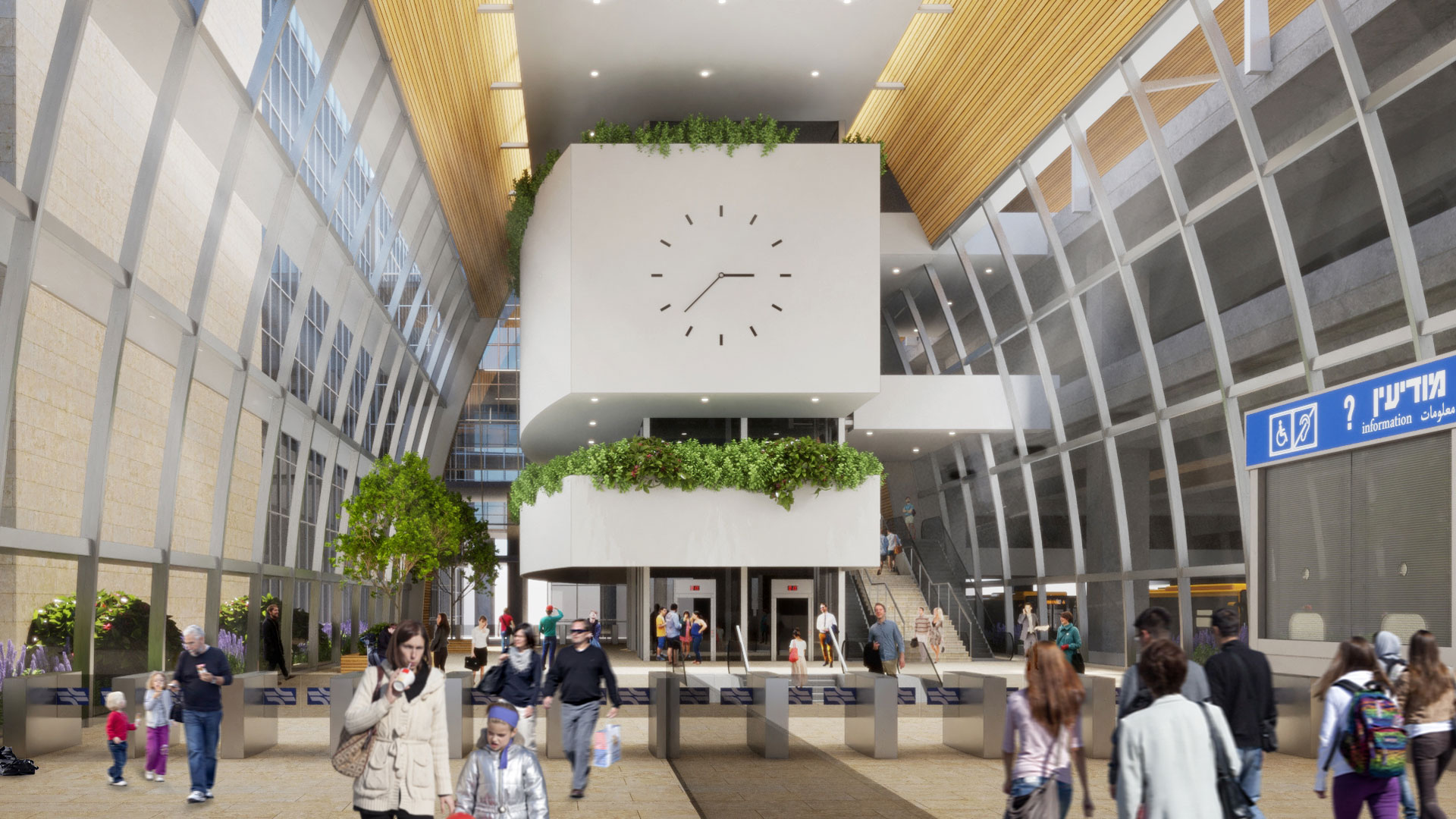 The station's expansion requires the enlargement of the entrance hall so that it will be able to accommodate the predicted amount of passengers and at the same time enable quick and comfortable service for both passengers and cargo. Enlarging the existing structure is expected to increase its floor size – lengthening the structure towards the east and locating vertical movement shafts connecting the entrance hall to the platforms will create a large enough space that will be able to support its many, various functions. Moreover, the structure's height will be tripled so that it could properly hold the planned fast elevators' shafts, which will arrive directly at the departures' hall.
The design of the structure as a public gateway to all regions of the State of Israel integrates well with the existing array of gates, which is the leading concept for the design of all of the airport's buildings. The structure's visuals are modern, progressive and decorous, as befitting the nation's entrance gate for a multitude of passengers riding onboard the only active public transportation system, which is regularly and frequently active to and from the national airport. The hall's transparent walls maximize natural lighting in all of the station, while minimizing direct sunlight due to their directionality.
Since the station's ground floor facade is demarcated by the terminal's entrance columns, passengers entering the station move from a relatively lower external space to an unexpectedly higher internal space, which may both surprise and impress them. This effect is emphasized by the use of natural diffracted lighting radiating from above.