As part of the town's urban redevelopment plans, an old housing complex, composed of four three-stories high buildings, and inhabited by 66 families, will be evacuated and a modern complex of approximately 300 housing units will be built in its stead.
The project is located within close proximity to Beit Dagan's main access road, near the intersection between the streets Menachem Begin and Shabazi.
The proposed complex spans an area of 5.5 dunams (0.55 hectares) and is located at the entrance to Beit Dagan, facing a new, state-of-the-art, offices space currently occupied by hi tech companies.
The construction is restricted to 15-16 stories following guidelines issued by the Civil Aviation Authority of Israel.
The project is part of a greater attempt to generate an evacuation and construction chain reaction in this part of Beit Dagan.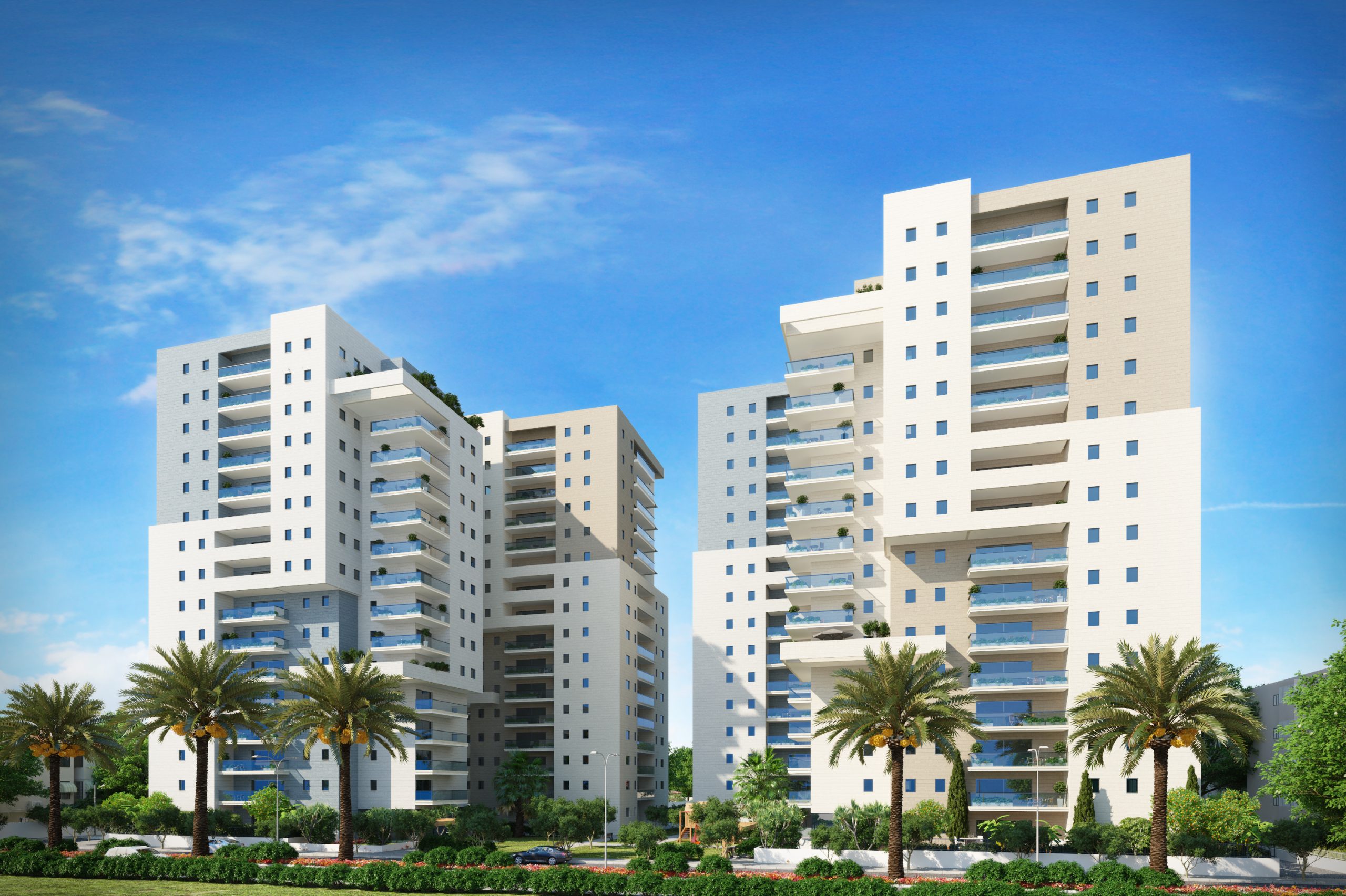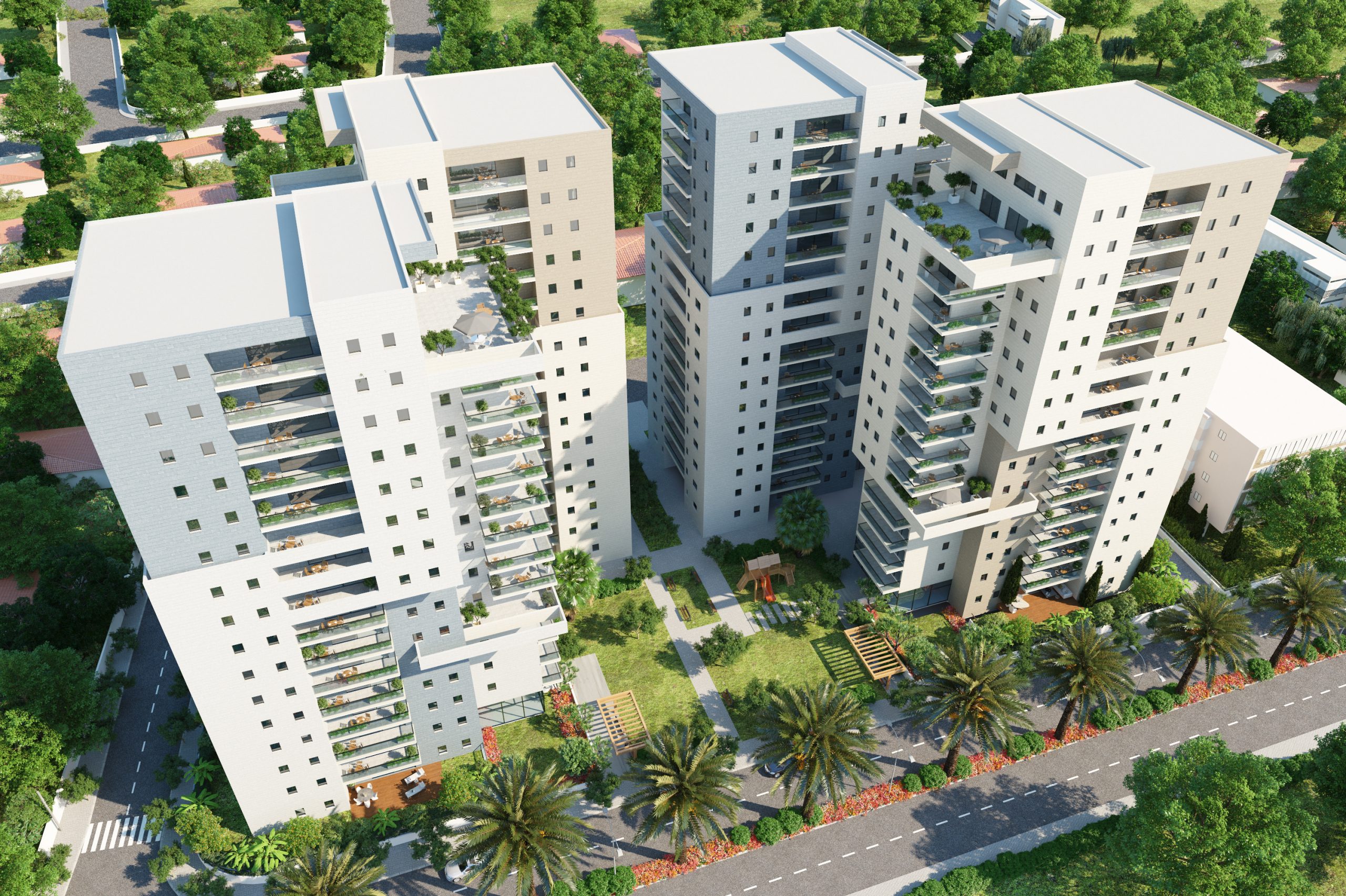 The project's design took into account the need to create a clear border with Menachem Begin street. It will appear as an icon, visible from far away, located at the town's main entrance. A large square will greet visitors entering the complex and will act as the focal point of the project wherein the different buildings will be erected around it. All parking arrangements are designed as underground parking lots. Additionally, we attempted to maintain maximum flexibility when designing the housing units so that they answer all current and future needs of their target audience.