We proposed our plan for the new layout of the School of Architecture at Tel-Aviv University as part of an open competition for architects.
The concept for the structure is the division of the space into teaching and learning areas alongside presentation and practical workshops.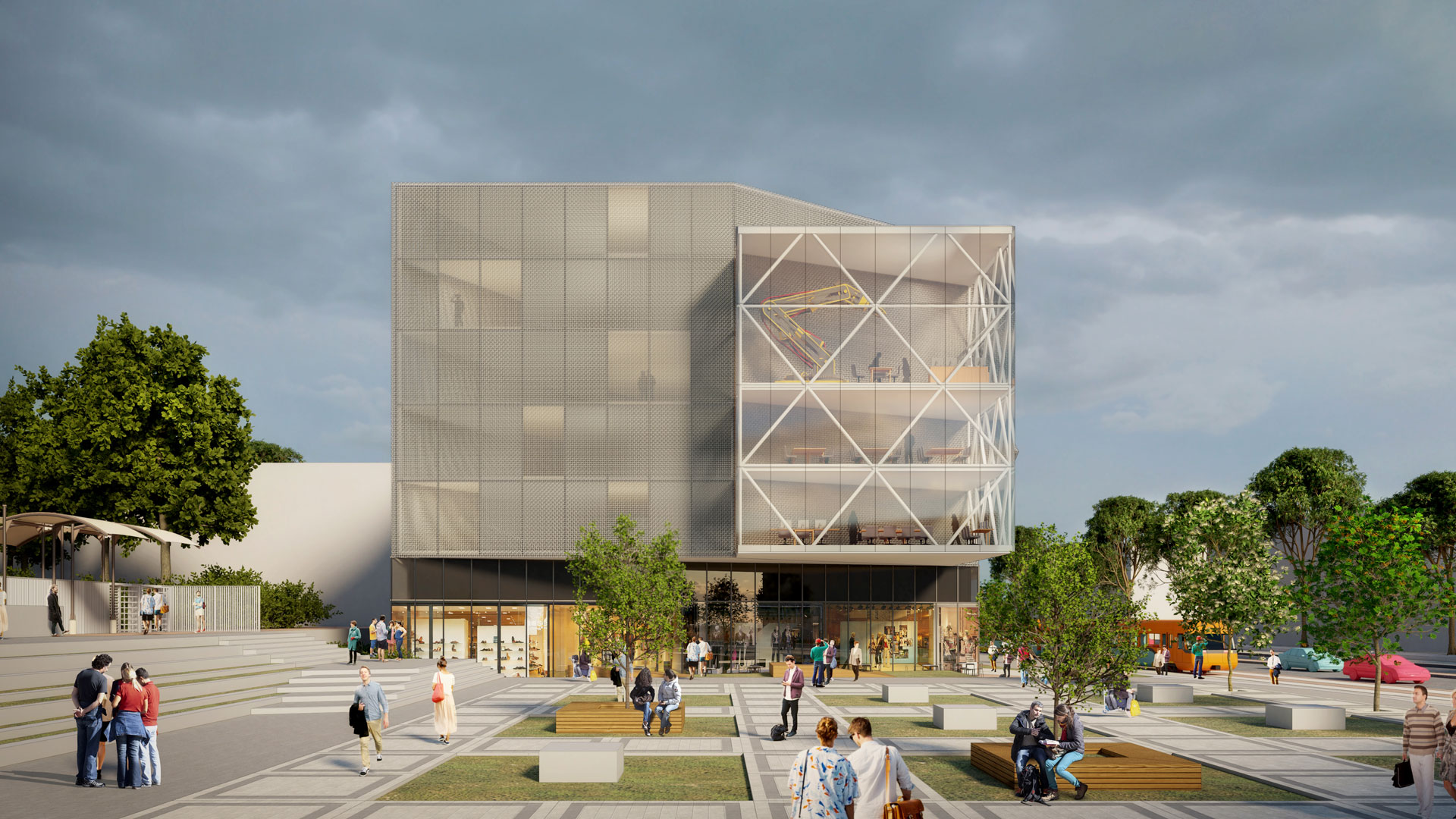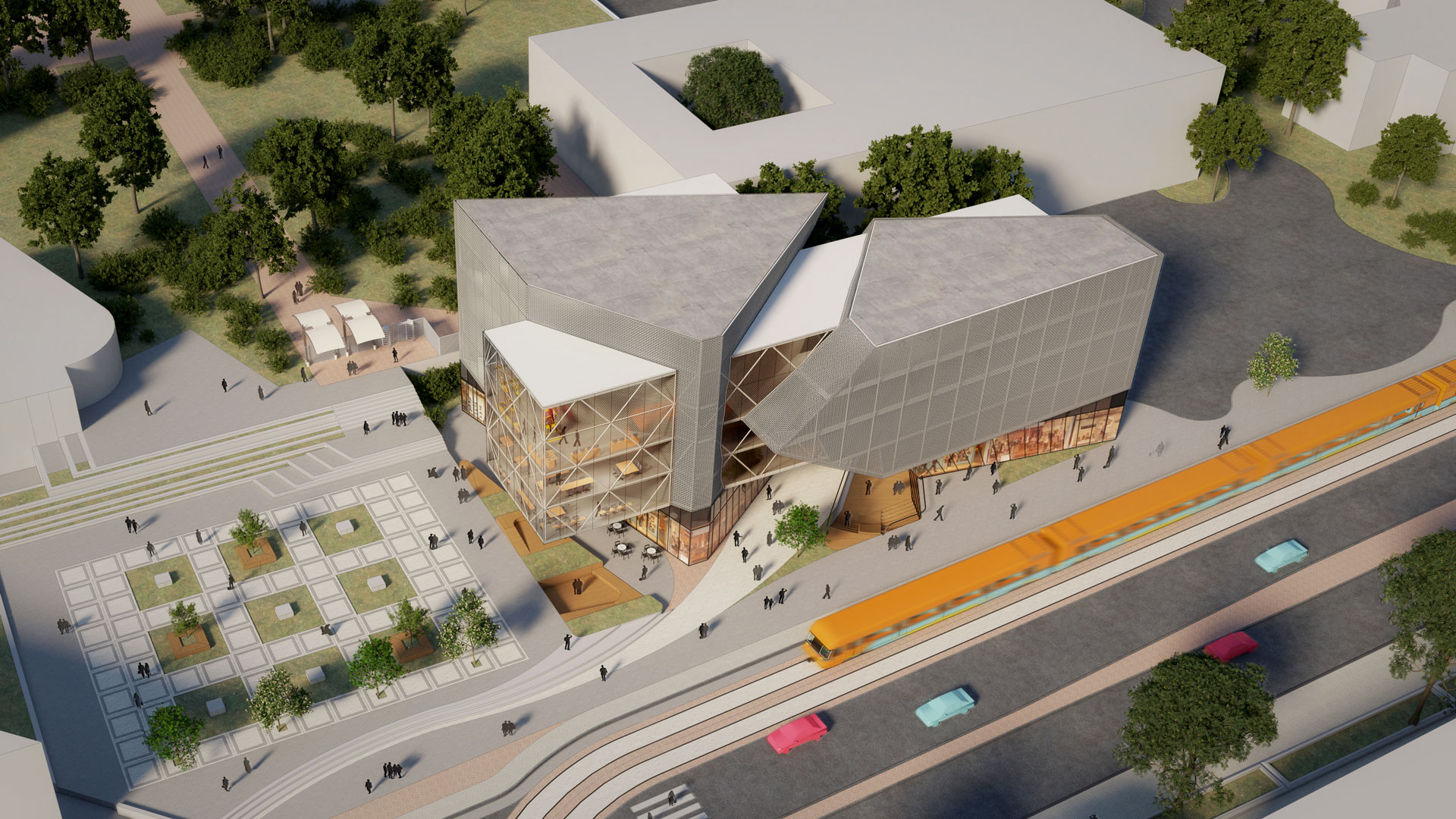 Due to the specific plot selected for the project and the need to integrate it as a gateway building to the campus, the structure was initially designed in the shape of an inverted "L". However, this created some difficulty when applying the program, considering height restrictions. The attempt to overcome this challenge, in addition to wanting to provide interesting POVs from both the campus and the street, eventually led us to conceive of the structure's unusual shape and form.