Ben-Gurion University of the Negev initiated the planning of a convention center that will become one of the highlights of the new Northern Campus. The building will serve as a center for conferences, lectures, events and art exhibitions. As part of an open architectural competition, in which about 85 design firms participated, our proposal reached the third and final stage of the competition and won second place.
The dominant aspect of the structure is the meeting experience, which we used as a core principle for the planning concept of the convention center. Based on this concept, we created a variety of different meeting spaces in the building, from central halls, through spacious gathering lobbies to intimate corners in the inner courtyard that all together make up the center's multi-faceted meeting arena. The design concept draws inspiration from the traditional Khan (caravanserai) typology and produces a local and innovative interpretation of gathering around an inner courtyard in a desert climate.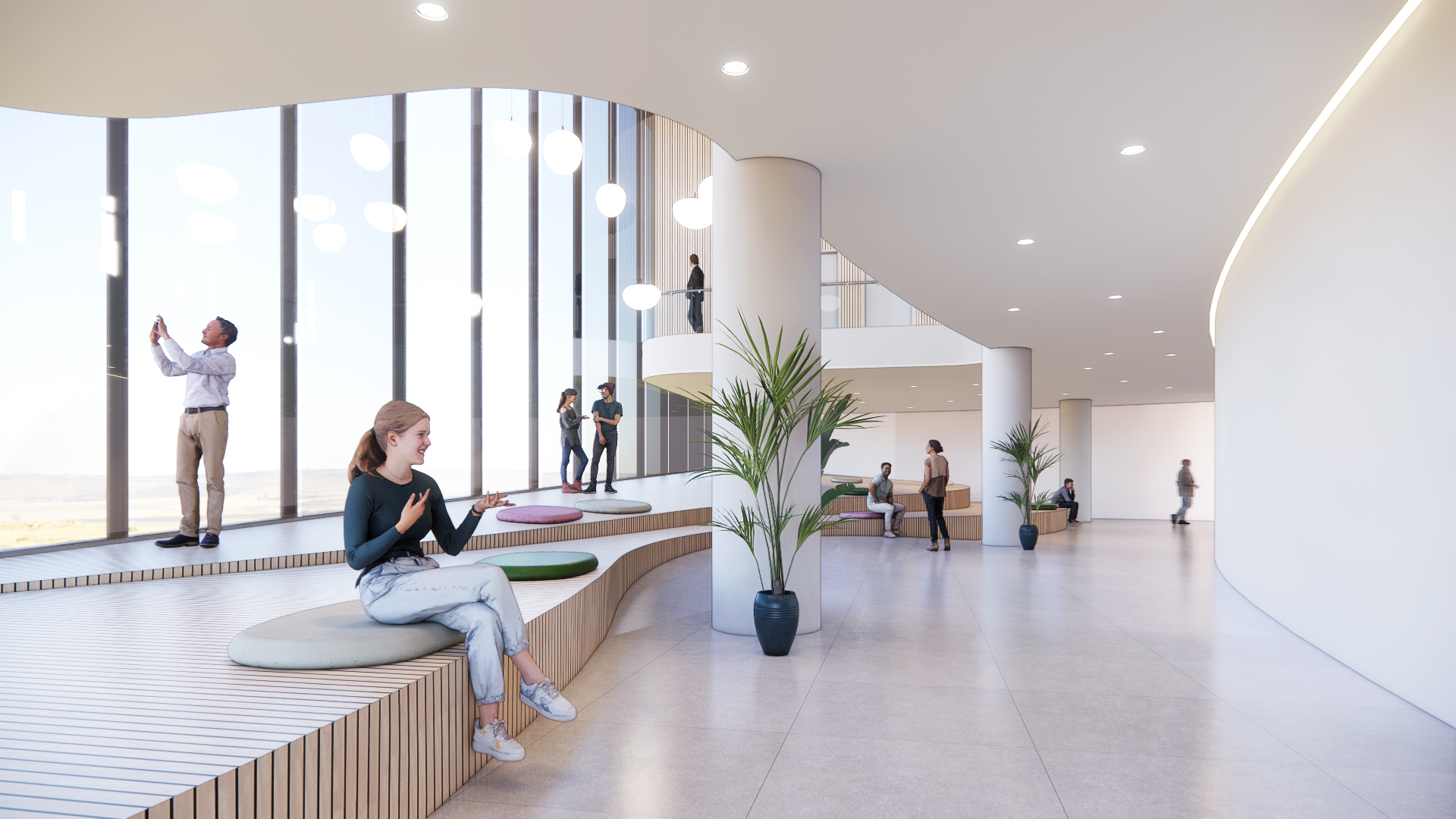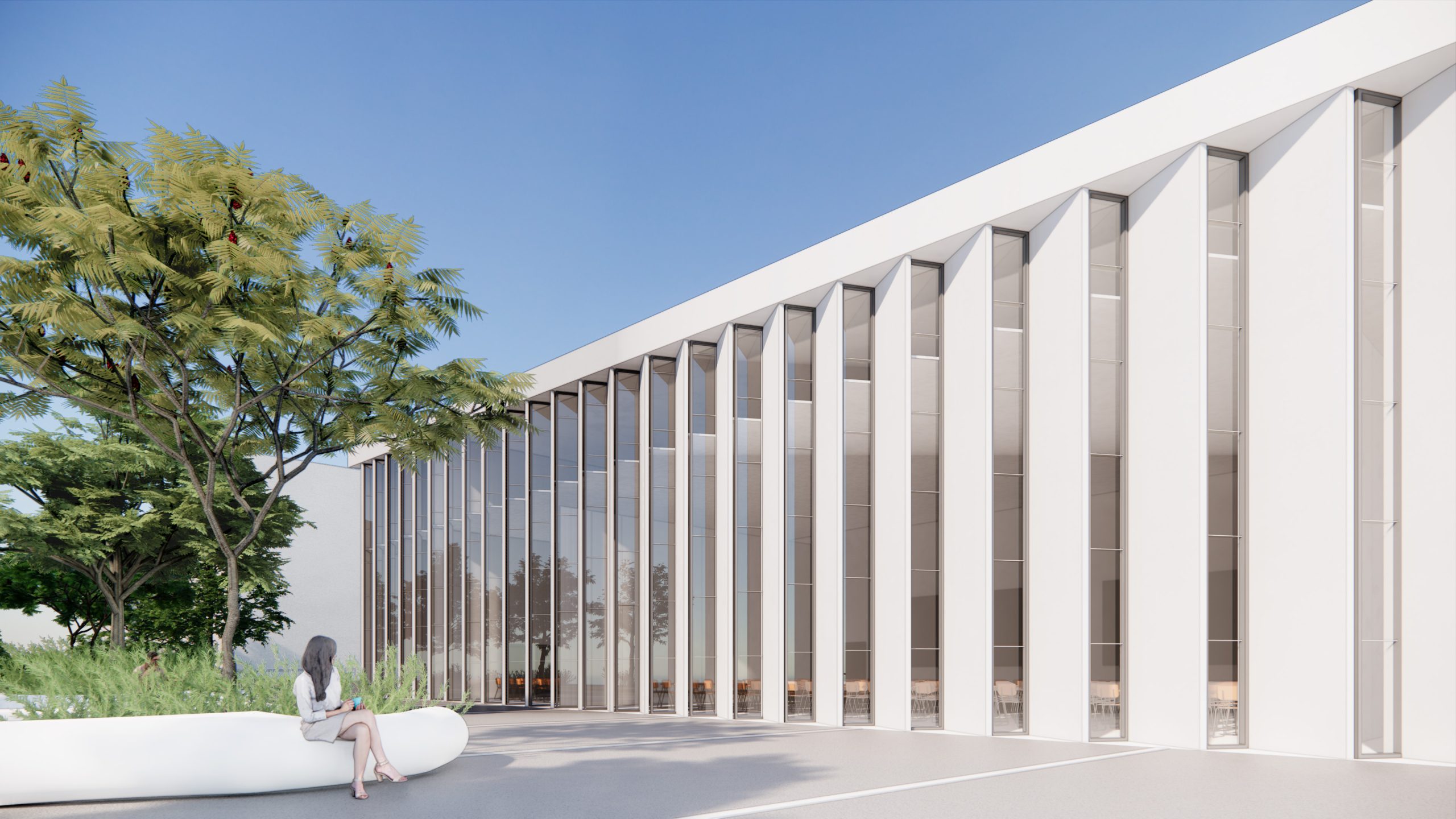 The building was designed as two masses surrounding an inner courtyard, each with their own main meeting point. The outdoor gathering square is partially covered by the building above and interacts with the street and the pedestrian avenue from where the entrance to the Ben Gurion University campus is located. The building is designed using a variety of planning tools, such as the analysis of the sun and wind directions, to maximize energy efficiency and create pleasant climatic meeting spaces.