We treat every project as
a unique creation
We approach every new project as a delicate balancing act of form and function, making it a work of art for people to use and experience. We employ different approaches to characterize our design process, keeping every one of our creations unique and distinctive.
Throughout this process, we accompany the client and advise in all stages of outlining and execution, including characterization, selecting the required land, and analyzing needs. This is the stage in which we build the foundations that ensure maximizing the advantages and the potential while coming up with ideas that can save resources in planning and execution.
We believe that green building is not just a standard but a must, and this has been our approach since long before it was a trend.  As a result, we hold substantial experience in designing sustainable buildings that also comply with any restrictions and regulations.
Experience is the mother and father of wisdom, as are the knowledge and ability to manage any process.
Within our four walls, three departments specialize in all architectural design stages: Urban Planning, Architectural Design, and a dedicated Interior Design department.
Our company has extensive experience in leading a full design team that includes dozens of consultants on every type and scale of project, from the simplest to the most complex.
We also offer a complete Design & Engineering package assembled from our curated team of the leading experts in all design disciplines. This service is provided to a wide range of clients, so you can find out how far one can go within four walls.
The Urban Planning Department – seeing the bigger picture
We see urban planning as a task of immense importance.
The products of the thinking process, material analysis, sketches, and today's drawings will determine in which environment we will live tomorrow.
As architects, we must feel the environment and its components in all its subtleties both in the present and in the near or distant future.
The Department of Urban Planning deals with varied topics such as city development plans, master plans, construction plans, policy documents, property improvement plans, and more.
The department's professionals have extensive experience in dealing with complex challenges, and they come up with creative ways to solve them.
We are familiar with all of the various committees and government ministries, as well as their different requirements across all types of programs that facilitate rapid and effective planning. Our clients include government ministries, municipalities, institutions, and entrepreneurs.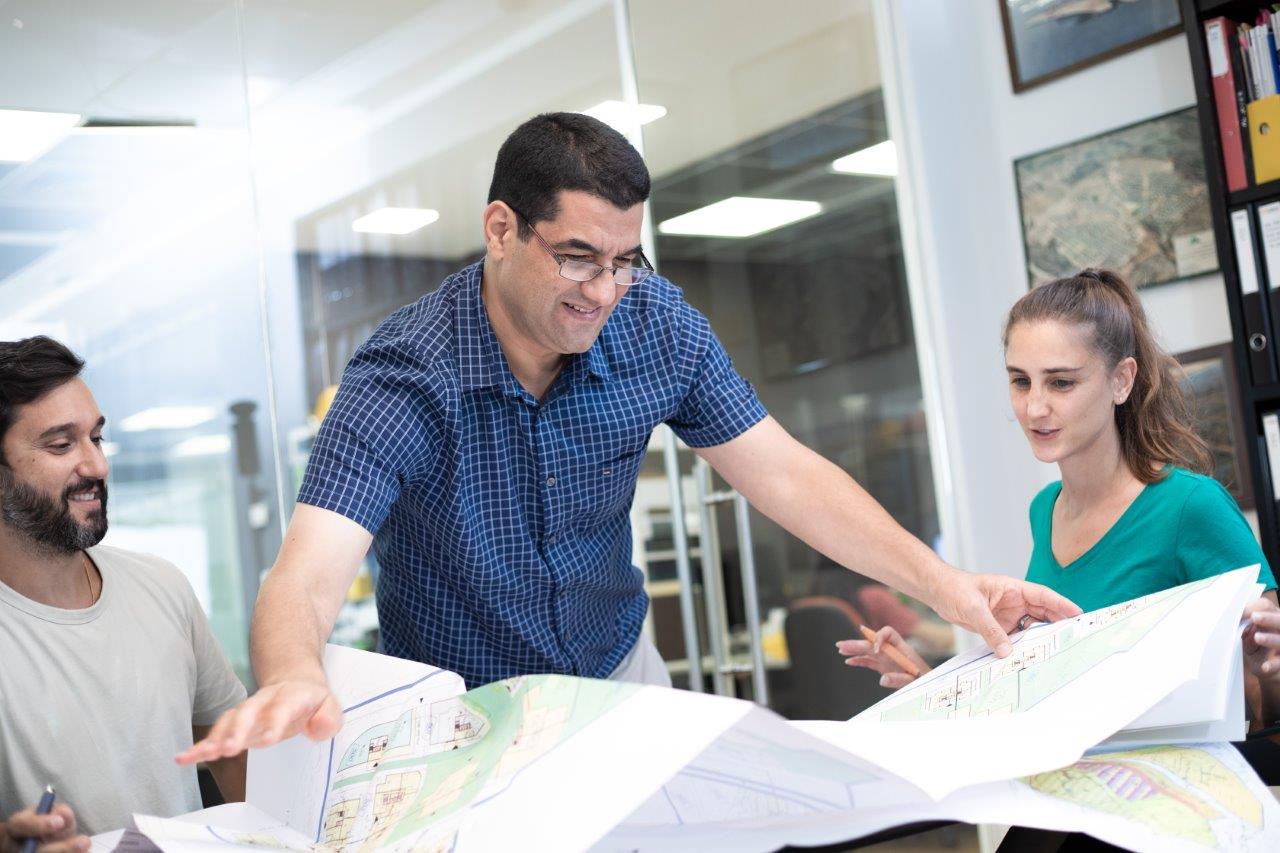 Unique structures and the multidisciplinary question – behold the future
The firm's wide range of planning activities makes it possible to maximize the potential of every project. This is especially noticeable in projects planned under uncertain conditions, which necessitate the need to develop special analysis tools while implementing a systematic work plan to achieve optimal results.
Our cross-disciplinary experience and our wide variety of building types, which cover diverse fields such as commercial, residential, educational, medical, infrastructure, and many more, allow for disciplinary lending from one specific kind of structure to another.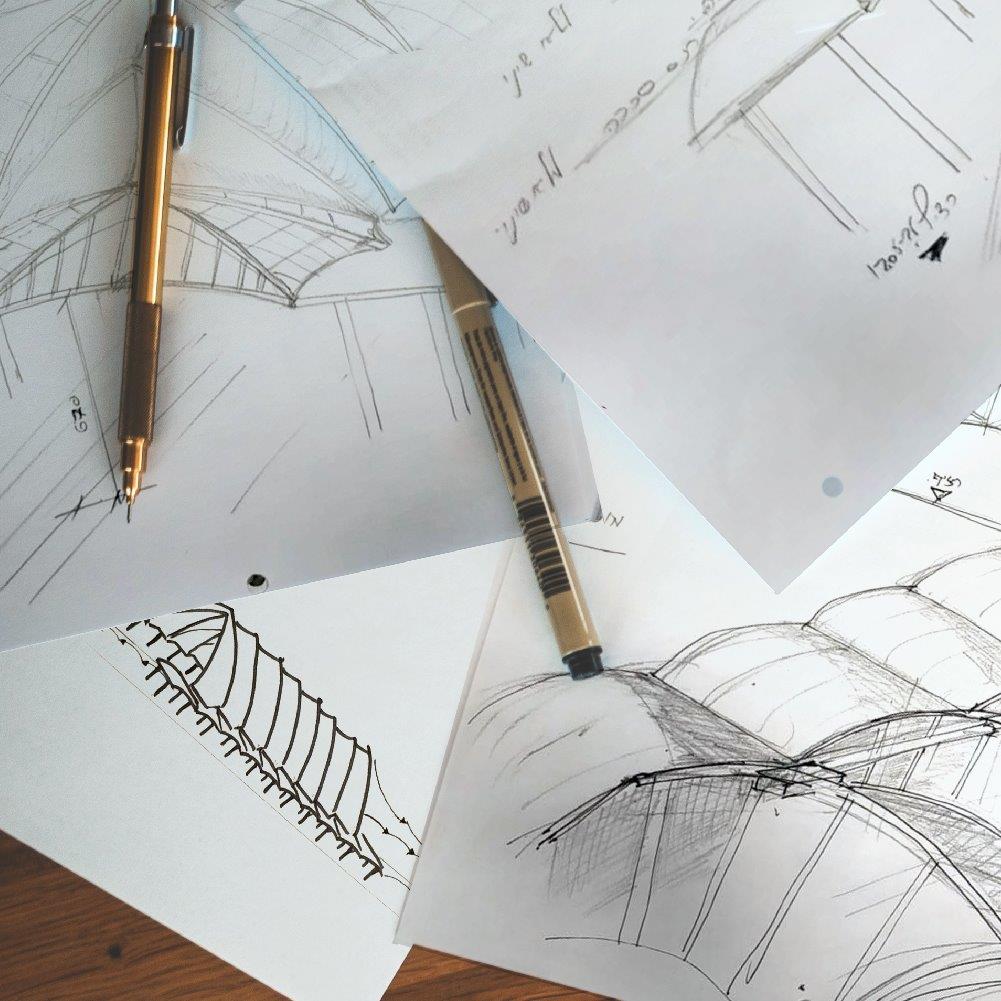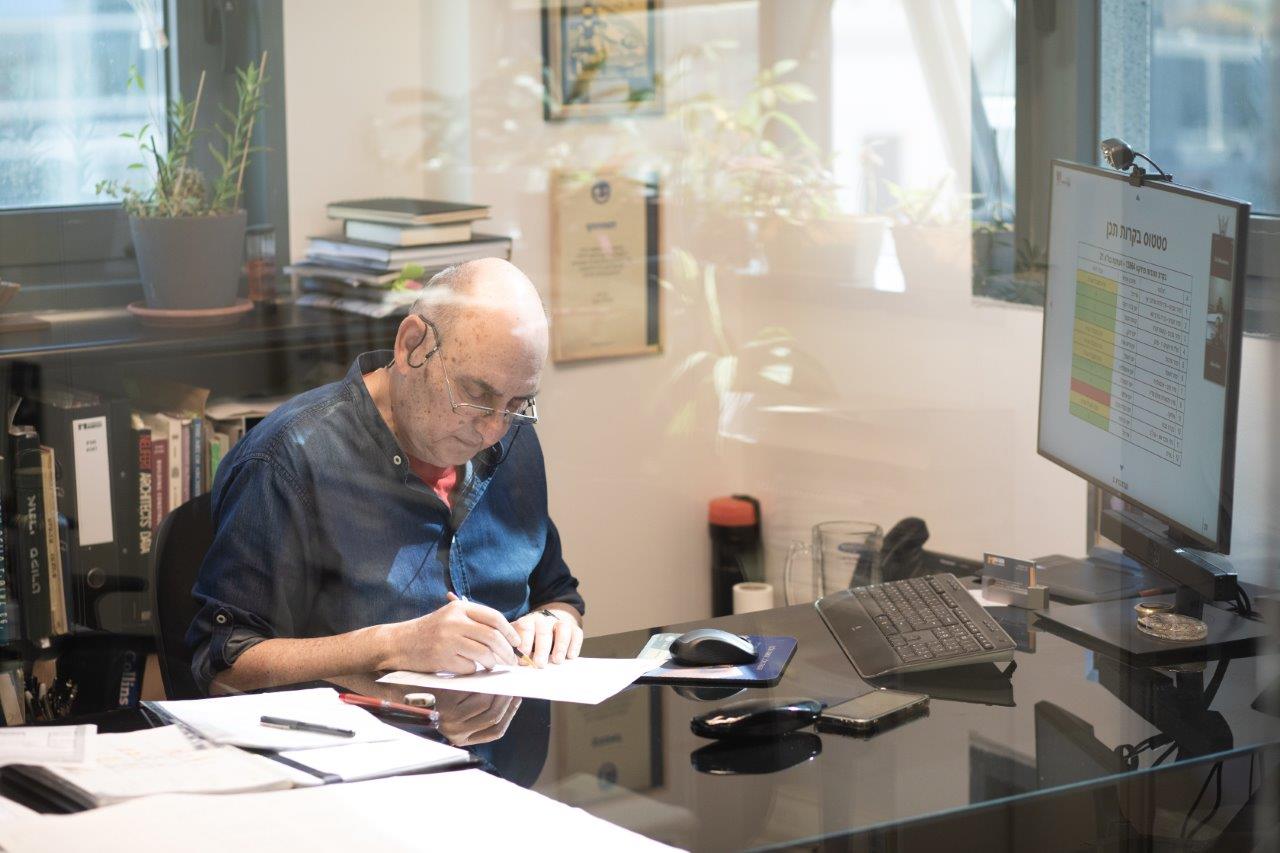 We think outside of the concept board by providing a non-standard, yet economical solution, which is fundamental, efficient, and original. We reinvent the rules and understand how to deal with different types of projects that have never been done before. The ability to do so derives from our experience in multiple versatile designs, allowing us to learn the problem, deconstruct it, analyze it, and build a whole new solution.
Leading the BIM revolution
We are one of the groundbreaking firms in the field of BIM (Building Information Modeling).
Our firm was chosen to lead the Ministry of Defense's pilot project to examine the method's application. It was a great success. Following the project's conclusion, all of the Ministry of Defense's future projects exclusively adopted this method.
This design methodology allows the construction of a three-dimensional model with a digital representation of the structure and all of its properties from the initial design stage.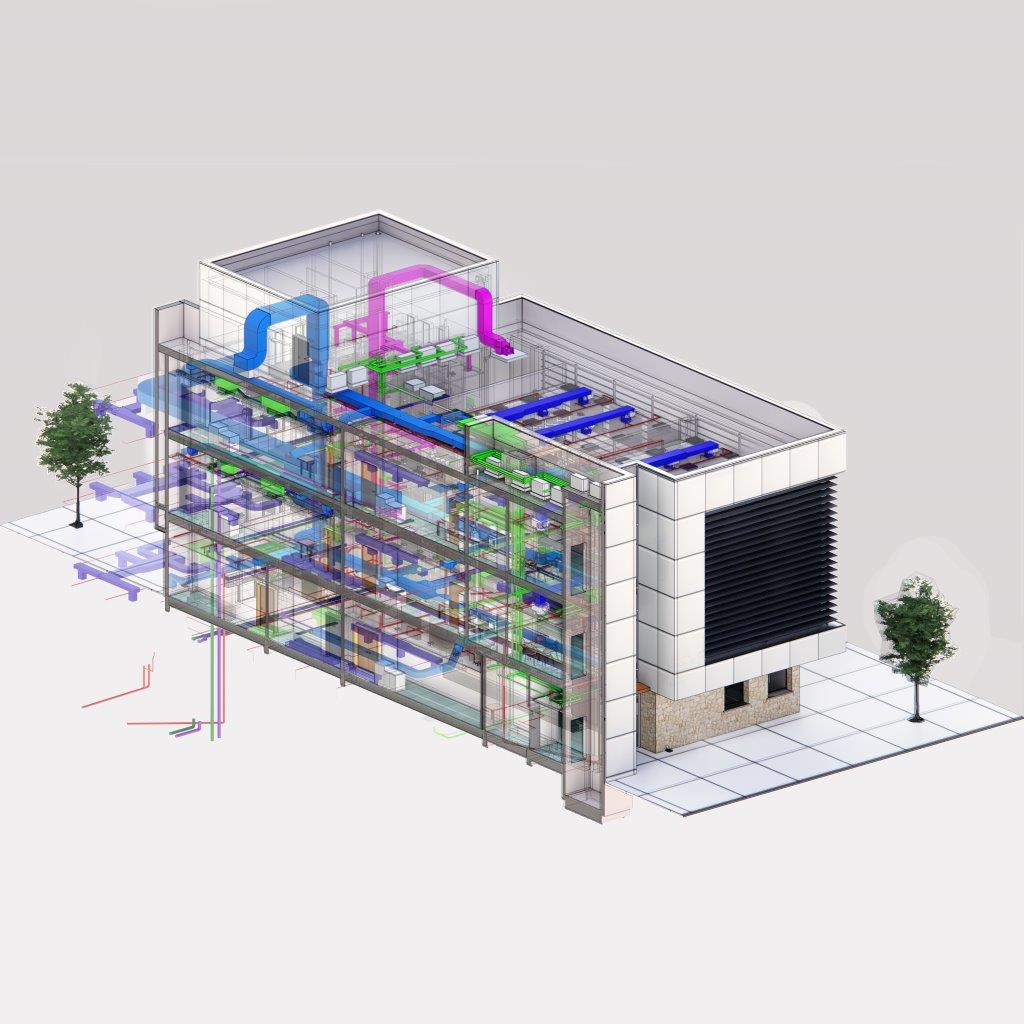 Using BIM enables full cooperation in real time so that, during planning, we can follow many topics, including:
Smart planning
Systems coordination
Detecting and preventing mistakes in advance
Engineering calculations
Accurate quantity calculation and pricing
Possibility of simulations and analyzes
3D visualization
Visual understanding of the design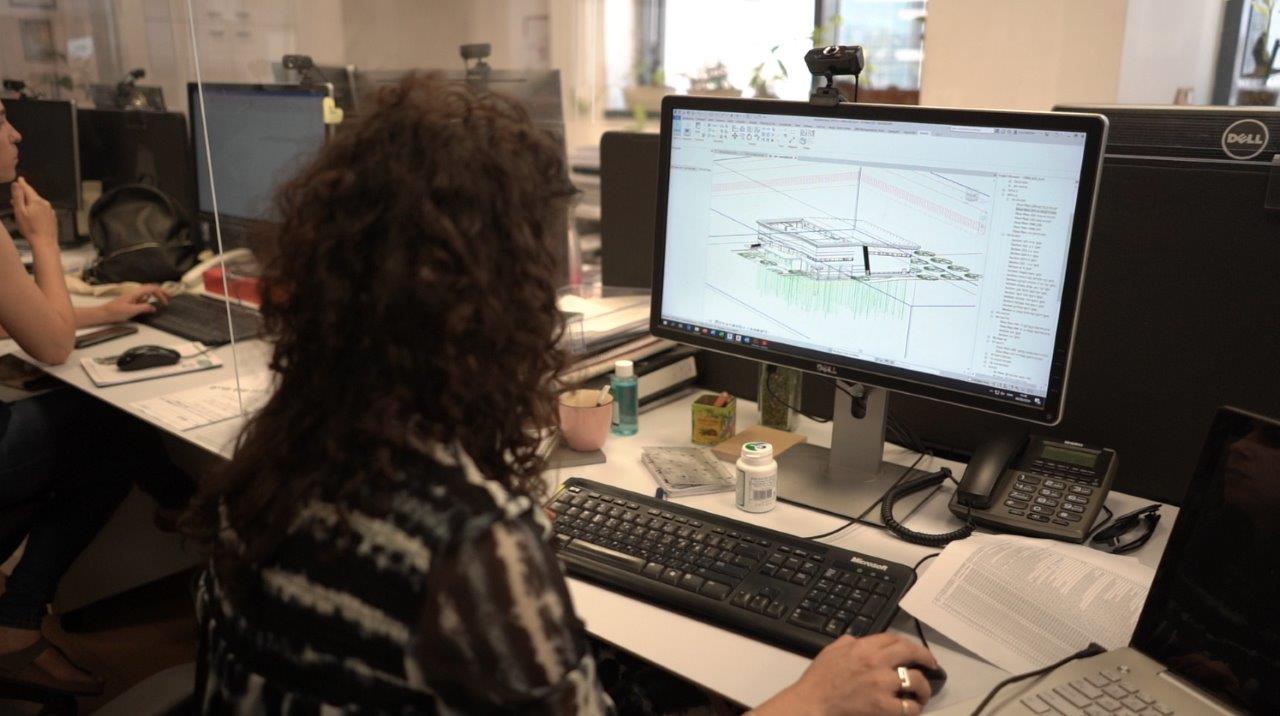 The three-dimensional model is passed on to the contractor as a finished product, contributing to the project's understanding of matters such as:
Optimization of fieldwork hours
Reduction of costs
Comparison between planning and execution
The management of the timetable
Systems coordination
A current snapshot of each element at any given moment