The central library at Bar-Ilan university is an older building, designed by the architect Arieh El-Hanani and inaugurated in 1967.
The scope of the project required the complete renovation of the building's interior, focusing primarily on the ground floor where most of the library's activities take place.
Adjusting an iconic building, chosen for preservation, to meet the standards of the 21st century, and upgrading it without compromising its original design and spirit.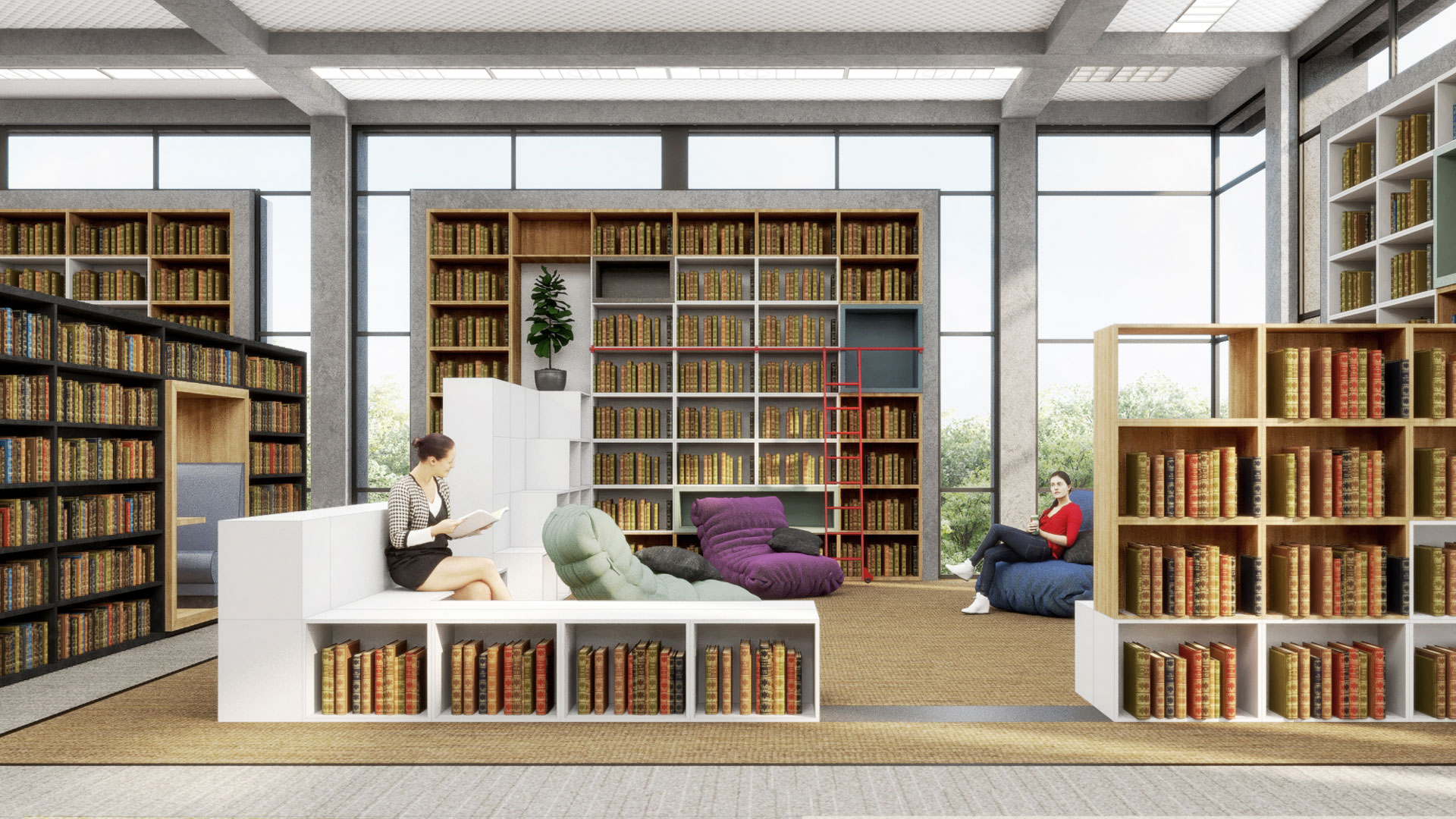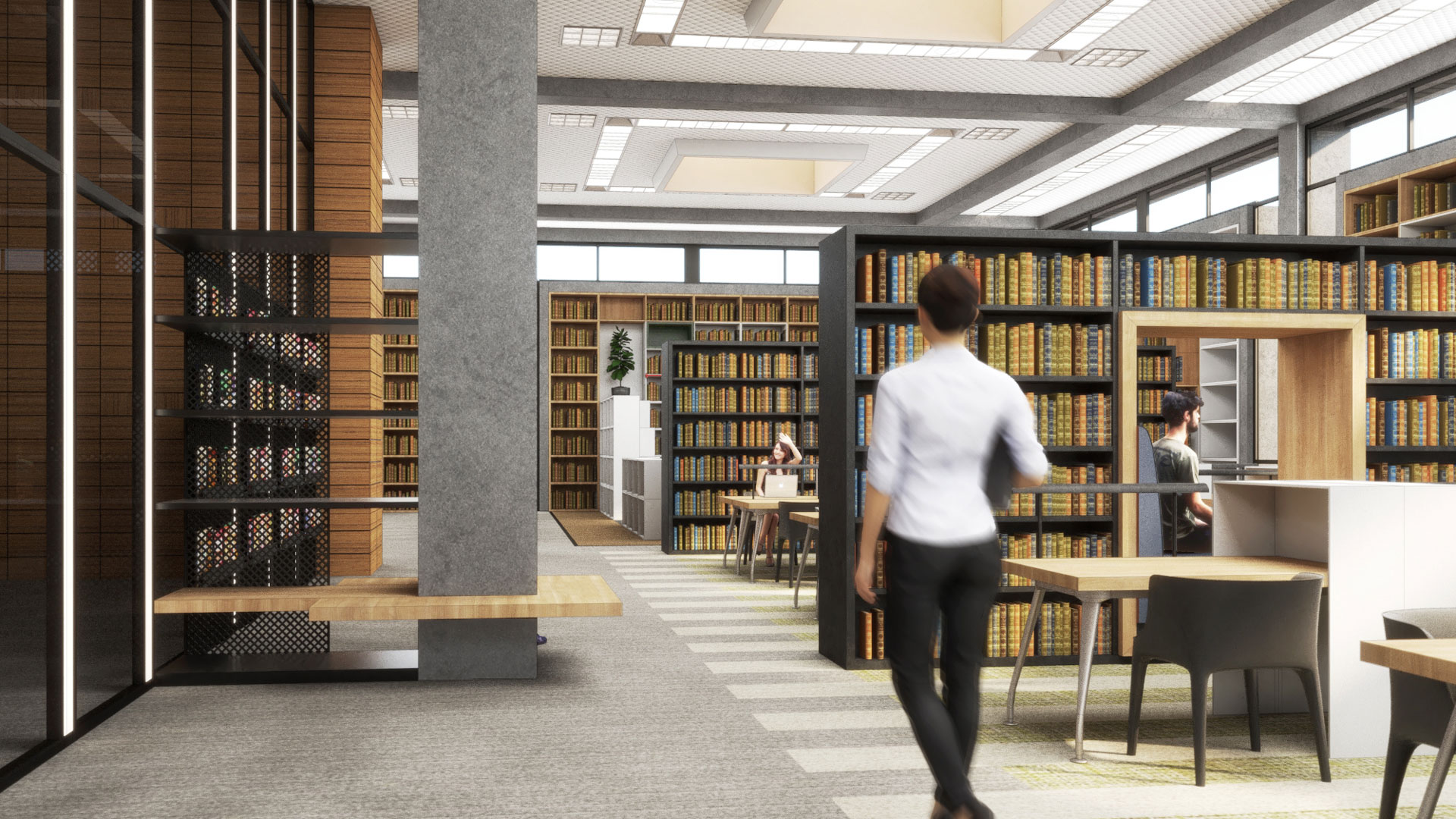 Throughout the design process we met frequently with the library's staff in order to better understand their needs and implement them accordingly in our design.
The process raised many difficulties that challenged our imagination and creativity and which had prompted us to come up with clever design solutions that will not overshadow or interfere with the splendor of the existing building.
An example for such a challenge would be the ventilation channels in the ground floor. The ground floor is made up of constructive concrete beams, along its width and length, 2.6 m tall, which posed a challenge for the treatment of the ventilation channels. Our solution was to create a new layout for the channels, while maintaining a high ceiling so that a sense of a broad and expansive space would be maintained. This layout required the construction of lower plaster fixtures, along the outline of the ceiling's parameter, which will not affect that ceiling's height throughout most of the space, thus creating a height illusion along the space's depth.